Set up in 2015 by Elisabeth Murdoch, The Freelands Foundation supports artists and cultural institutions, working to broaden the audiences for the visual arts and to enable all young people to engage actively with the creation and enjoyment of art.
One of the Foundation's best-known initiatives is the annual Freelands Award, set up in 2016 to enable a regional arts organization to present a large-scale exhibition, including a significant new work, by a mid-career female artist who may not have yet received the acclaim or public recognition that her work deserves. The total value of the award is £100,000, including an artist fee of £25,000.
The Foundation has just announced the fourth recipient of their award, The Hepworth Wakefield. In collaboration with the Foundation, the institution will present a major survey exhibition of Hannah Starkey, a British photographer best known for her voyeuristic images of women in staged settings. For this 2020 show, the audience will also see the artist work closely with teenage girls from local communities to create a major new body of work.
Starkey's First-Ever Major Solo Institutional Exhibition
For more than 20 years, Belfast-born Hannah Starkey has been creating artfully constructed portraits that captured the gestures of everyday female experience. The forthcoming exhibition at The Hepworth Wakefield will be the artist's first-ever major solo institutional exhibition. It will present a comprehensive survey at a critical time in her career, but also a new body of work conceived specifically for the show.
Simon Wallis, Director of The Hepworth Wakefield explained that awards of this size are rare, and so important in such an uncertain and challenging financial climate. He further explained that the artist's oeuvre "subtly explores how women are represented in contemporary culture and, more recently, their increasingly effective and powerful political activism that is fruitfully changing society and its entrenched attitudes," adding that the survey "builds on The Hepworth's reputation for curating important exhibitions of photographs and extends our commitment to regularly showing work by major female artists."
This project comes at an exciting moment when Starkey is reassessing her art in the light of recent political events, such as the MeToo movement, that have such a vital bearing on her new work.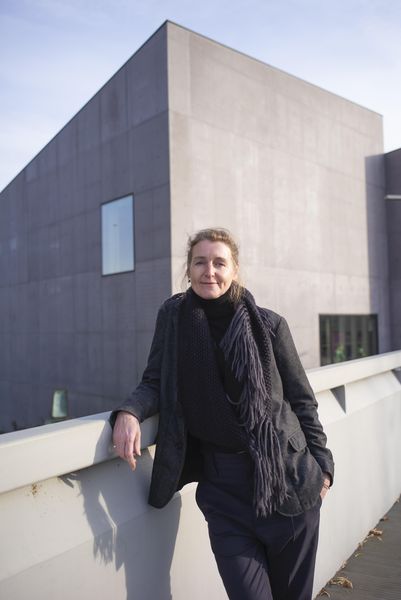 Female Representation in Contemporary Society
The exhibition will tackle prescient and important current issues, such as education and youth identity, bringing into focus complex ways in which female representation and subjectivity play out in contemporary society. The artist is interested in creating work that enters into a more direct dialogue with the world itself, one in which women are agents as well as spectators.
Starkey's new body of work will be inextricably tied to the local communities, exploring the shifting female identities within communities that were once strongly defined by coal mining and industrial manufacturing. Collaborating with a group of young women in Wakefield, the photographer will explore their experiences of the city and help them better understand how photographic images are constructed. At the same time, she seeks to provide young women with the tools to critically examine contemporary visual culture in order to regain control of their representation within it.
Hannah Starkey at The Hepworth Wakefield
An institution specializing in commissioning and presenting contemporary female artists in dialogue with 20th century modernism, The Hepworth Wakefield is well placed to present Starkey's work to a wide audience.
The exhibition will be on view at The Hepworth Wakefield in Wakefield, England from October 23rd, 2020 until January 24th, 2021.
Featured image: Simon Wallis, Melanie Cassoff and Hannah Starkey, Image Courtesy Jeff Moore. All images courtesy The Freelands Foundation.