Herakut art is known among art lovers as a beautiful symbiosis of two great artists who form this art duo – Hera and Akut (Jasmin Siddiqui and Falk Lehman). They have been creating murals and extraordinary street art pieces all over the world, from Toronto to Kathmandu, from San Francisco to Melbourne. Although their styles and techniques differentiate a bit (for example, Akut is skilled in creating hyper-realistic images of animals and flesh using only a spray can, while Hera uses more traditional techniques such as charcoal and acrylic), their joint projects have been praised by all those who follow graffiti and street art. And now, the Chicago-based Vertical Gallery is organizing Hera's exhibition, her first solo exhibition in eight years. The show is titled WHERE DO WE GO FROM HERA?.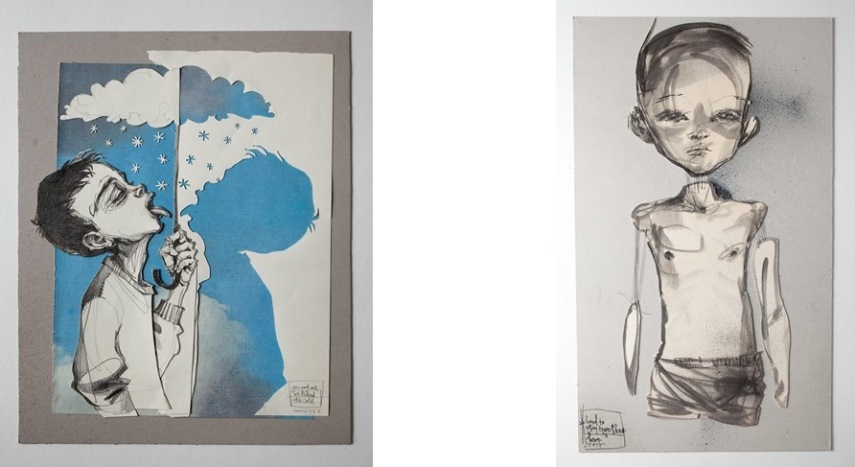 Herakut Art
Jasmin Siddiqui or simply Hera was born in Frankfurt, Germany in 1981. At the age of eight, she started with her fine art education. After that, she enrolled at the University of Applied Sciences in Wiesbaden, Visual Communication and Graphic Design. Here is how she explains her entrance to the world of street art: The real birth of my graffiti career was the moment I came to the Schlachthof in Wiesbaden. It was a few days after the Wall Street Meeting in 2001 and I was so overwhelmed, that I thought: This must be the most beautiful thing I have ever seen in my life! And from this day on I just wanted to paint. So, what I do today, I would sometimes call it a career, but in the end: I just kept painting. Hera and Akut joined their forces in 2004. Together, as Herakut, they created over dozens of murals and participated in projects all around the world.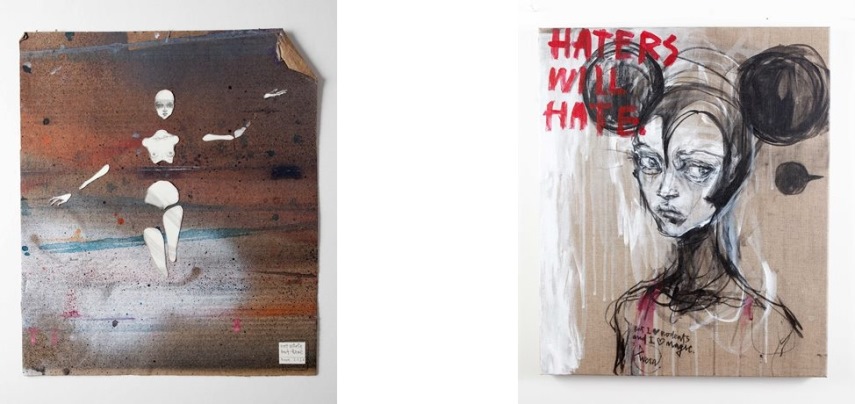 WHERE DO WE GO FROM HERA?
Hera is about to have her first solo exhibition after eight years. In her practice, Jasmin combines her skills as a graffiti artist, illustrator, poet and storyteller. The majority of her work is about the representation of the human condition and experiences of childhood. Hera is a classically trained painter who creates gestural, emotional figures in a freestyle manner using numerous tools including spray cans, brushes, and her hands. She creates fluid figures with simultaneously elegant and chaotic line and brushstrokes. As a result, her works are beautiful mixtures of fine and elegant style combined with often chaotic and even surrealistic scenes, while her subjects are usually exaggerated adults or very impressive images of children.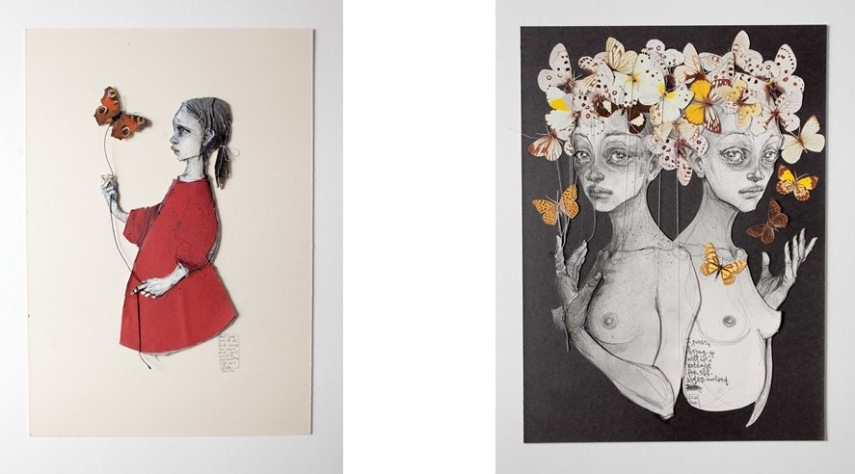 Hera Exhibition at Vertical Gallery
In the past few months, Vertical Gallery organized a number of great exhibitions. In June, the visitors of the gallery enjoyed the exhibition of Ella and Pitr titled Le Silence Des Pantoufles Après La Pluie (The Silence of the Slippers After the Rain); in May, the Gallery organized the exhibition of Collin van der Sluijs titled Luctor Et Emergo; while in April, the Gallery celebrated its third birthday with the exhibition of three famous art duos – STATIC, Jana & JS, and Expanded Eye. Now, the exhibition of Hera titled WHERE DO WE GO FROM HERA? is about to open. The show will be on view from July 2 until July 30, 2016 at Vertical Gallery, Chicago. The opening reception with the artist is scheduled for Saturday, July 2, 6-10pm.
Featured Image: Hera - Dance Moms, detail. All Images courtesy of Vertical Gallery.