With more than nine thousand auctions held to date, and more than ten billion dollars worth of fine art and collectibles sold since 1976, Heritage is the largest auction house founded in the United States. Their award-winning website, HA.com, has more than 1,400,000 registered bidder-members, many of which are bound to return for the Live Prints & Multiples Signature Auction on April 22.
And what a star-studded sale this will be! At Heritage Auctions, they are certainly no strangers to the ever-bourgeoning prints and multiples market, and this auction is ready to show off their expertise by offering a museum-quality selection of artworks.
The star of the show title is bestowed upon Banksy. Following the great success of their recent record-breaking sale dedicated solely to the elusive street artist, Heritage Auctions are now offering one iconic Banksy work after another, confirming his absolute dominance on the prints market and satisfying the collectors' endless thirst for Banksy.
There really is no shortage of big names in the Prints & Multiples Signature Auction, as the list goes on to read Damien Hirst, Roy Lichtenstein, Chuck Close, Ed Ruscha, Salvador Dalí, Kaws... An impressive selection of Andy Warhol works is patiently awaiting its buyers, as is Picasso's assortment of etchings, lithographs, aquatints, and ceramics. Another highlight is Diego Rivera's El Sueño (La Noche de los pobres), a signed, numbered and dated lithograph on woven paper from 1932, and a collection of artworks dedicated to famed gallerist Leo Castelli, done on the occasion of his 90th birthday in 1997.
To help us navigate through such a spectacular array of artworks, we asked Heritage Auctions' Vice President of Modern and Contemporary Art Leon Benrimon to tell collectors what not to miss, but also why the prints and multiples market is so interesting, how the auction house weathered the coronavirus storm, and what Heritage Auctions has in store in the coming months.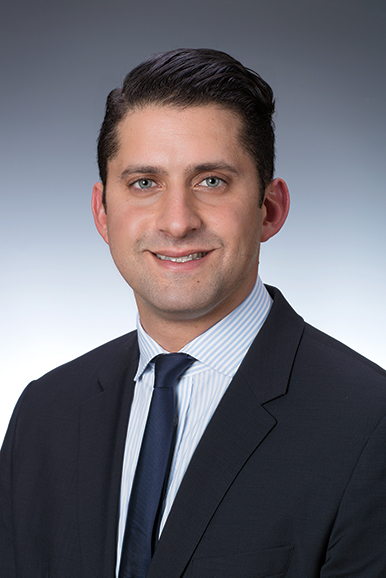 Getting To Know Leon Benrimon
Widewalls: You are certainly no stranger to the art business, having been its part practically your entire life. But how would you describe the time spent within the world of auctions?
Leon Benrimon: From my first moment working at Heritage, I loved the auction business. It had all the elements I love from private dealing: working closely with objects, meeting and working with collectors, and the thrill of closing the deal, without any of the downsides that made private dealing difficult like handling logistics, working with other dealers, and managing cash flow.
In addition, I really like the transparency aspect where everyone knows how much the work was bought and sold for, and the clarity of how much each party in the transaction is benefitting. In private dealing sometimes that is not the case. At Heritage particularly, I appreciate their model of full transparency where bidders know what the reserves are in advanced so there aren't any chandelier bids, which I had always found to be deceiving when I attended my first auctions.
Finally, my favorite part of working at auction is the focus on working with the sellers, as opposed to the buyers, and letting the buyers set the market price for objects, as opposed to trying to dictate market prices.
Widewalls: You were also promoted to Vice President of Modern & Contemporary Art at Heritage Auctions in 2020. Quite a challenging time for such a role! What does the year look like so far for you?
LB: Surprisingly, 2020 was been my best year since starting at Heritage and our department's best year ever, and 2021 is on track to be the best year in company history.
In March of 2020, I would have thought the year would be a disaster with the pandemic. We were advising our clients to sell immediately to have cashed out and to be ready for a potential market crash.
However, what we found quickly was that the auction houses became the only place to transact, as sadly art fairs were canceled and many galleries had to close or change their business models. We saw prices continue to go up and at the same time had consignors continuing to give us quality material. Collectors were looking for alternative assets with fears of markets crashing and bought more than we could have ever anticipated.
We found that many of our buyers were unaffected in their own businesses and as a result were looking for places to transact, especially because they weren't traveling or going out to eat, and were spending more time at home and thinking about their collections.
In addition to that, we were especially well suited to handle the uptick in transacting at Heritage because, unlike most of our competitors, our online bidding systems have been thoroughly developed and are widely regarded as the industry leader.
So while we say many of our competitors were rushing to try and catch up to the online auction game during the pandemic we were able to grow substantially.
As a result, Heritage seems to have been the only major auction house I am aware of that grew during the pandemic.
Widewalls: Where will the other side of this corona tunnel lead auctions, and auction houses in general, in your opinion? How do you think the pandemic will influence this side of the art market?
LB: It's been tough to tell, as many were wrong about where auctions would lead during the pandemic. The number of auctions per month right now is probably at an all-time high although volume (for others) seems to be down.
While I hope that [the] increased number of auctions continues, I don't think it will when collectors revert back to other familiar venues. As we move into a post-covid world, and art fairs resume and galleries reopen we will see auction houses start to slow down a bit from where they are now.
However, I think auction houses will have taken a great deal of market share from those businesses that closed or had to pivot during covid and so in total auction houses will be up from where they were pre-covid but down from where they are now.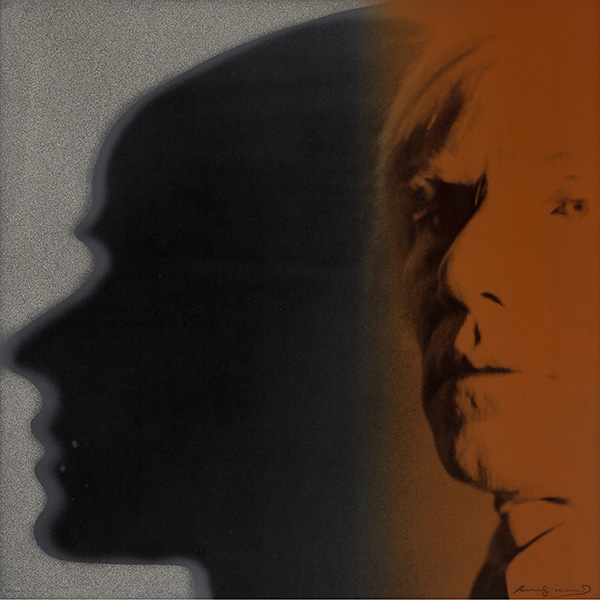 Prints & Multiples Signature Auction - April 22
Widewalls: Let's talk about the upcoming Prints & Multiples Signature Auction at Heritage Auctions. Given that your specialty is post-war artists, how would you comment on the selection of artists and works available in this sale?
LB: We have a really fantastic selection on view for our upcoming Live Signature Prints and Multiples Auction. This sale is expansive art historically and in its depth. Spanning from a Matisse print from 1927 to KAWS prints made just last year the sale ranges across stylistic periods and mediums.
There are several artists presented in great depth. We have a few great Warhols, including two from the Campbell's Soup II portfolio: Cheddar Cheese and Old Fashioned Vegetable Soup, the iconic series and imagery that made Warhol famous. Alongside those is the iconic Mao from 1972 depicting the communist leader that Warhol was so fascinated by, in the artist's signature straight-on manner using a simplified color palette. The artist's self-portrait, Shadow from the Myths series, incorporates his inventive use of diamond dust in the screen-printing process, and the Turtle from the highly sought-after Endangered Species portfolio, are presented amongst others.
Aside from this great Warhol selection, we have an equally impressive seven works from Keith Haring, considered one of the pioneers of Street Art and Urban art having used the public domain to create and democratize his work. Fittingly, we are presenting two works from his Pop Shop III portfolio which were sold in part in his store in New York City with the same name, two works from the Icons series, which was envisioned by the artist but only produced shortly after his death in 1990, two works from his darker Apocalypse series which was a collaborative effort with Beat Era poet Williams S. Burroughs, and Double Man, the playful work from portfolio to support Bill T. Jones, Arnie Zane and company.
Widewalls: Any other highlights you'd like to mention?
LB: Great portfolios can get overlooked. These are sometimes the best buys at auction.
A standout from our auction is the Leo Castelli 90th Birthday portfolio which includes works from Jasper Johns, Leo; Ellsworth Kelly, Blue (for Leo) (A. 276); Joseph Kosuth, Titled Quotation (for L.C.); Roy Lichtenstein, Interior with chair (C. 309); Bruce Nauman, Life Fly Lifes Flies; Robert Rauschenberg, Caucus; James Rosenquist, The Flame Sill Dances on Leo's Book (not in Glenn); Edward Ruscha, L.C. (E. 260); Richard Serra, Leo. If that isn't an incredibly easy way to acquire a small snapshot of art history and some of the most important artists of the time I don't know what is!
Similarly, Ed Ruscha's Then and Now is a wonderful series of 142 gelatin silver prints from the artist published in a small edition of only 10.
We also are excited to present a highly sought-after Picasso ceramic vase, Taureau from 1955, a rare work from an edition of only 50, as well as our cover lot Untitled No. 24 from 2010 by David Hockney, from his inventive series of iPad drawings.
Widewalls: A special light seems to be shed on Banksy, and his ever-intriguing prints market. Heritage Auctions already have a rich history in selling Banksy's work, and quite successfully too. What do you think makes collectors go crazy for Banksy, and his prints in particular?
LB: One of the great stories of covid has been the incredible meteoric rise of the Banksy market.
Back in the Fall of 2020, we saw a huge sudden increase in value for Banksy works due to a few key factors including new record prices at auction, and an increase in the wealth and number of collectors participating in his marketplace.
In January of 2021, we did our first ever In Focus Auction, which presented a curated selection of 9 important Banksy prints. Of the nine, three set new world records at auction, and three set a new second highest price at auction. A huge success by every measure.
In our upcoming sale, we are very pleased to offer 5 very rare Banksy prints including the highly sought-after Nola (White Rain) from 2008 which highlights the devastation from Hurricane Katrina in New Orleans, the Soup Can (Violet/Orange/Mint), an homage to Warhol's Campbell's Soup series of paintings and prints, the Jack and Jill, also referred to as Police Kids from 2005, Very Little Helps from 2008, and the comic, apropos, auction house favorite Morons.
All of these images represent exactly what people love about Banksy and what collectors are most looking for, aesthetically intriguing works, that have a rich conceptual and social justice narrative, that are in turn, and as a result unmistakably Banksy.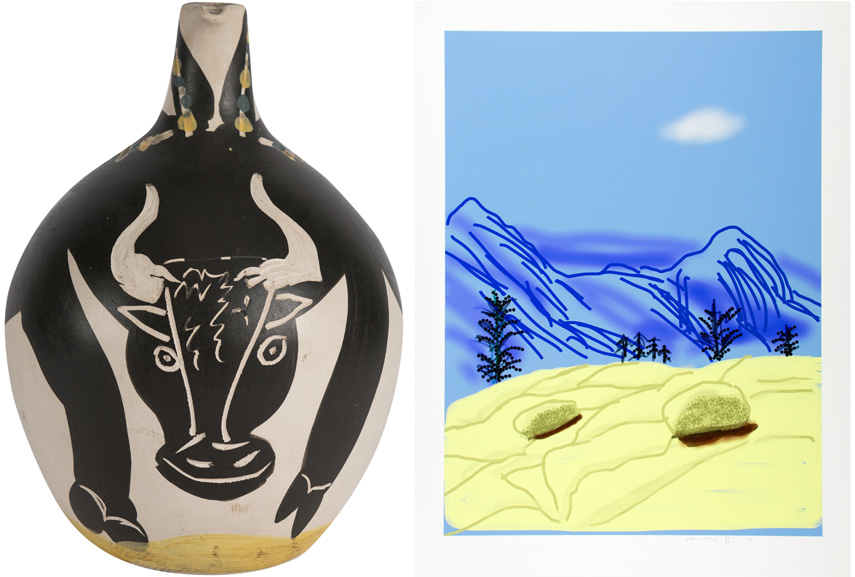 Collecting at Heritage Auctions
Widewalls: What do you advise new collectors interested in entering the prints and multiples market through this sale?
LB: Prints and multiples is by far the best way to start collecting. They are easy to acquire, easy to resell (when tastes change because inevitably they will) and allow collectors to acquire iconic works by well-known artists at a fraction of the price of a unique work.
My advice is to buy what you love, spend as much time as you can researching and browsing, and pay attention to bidding before jumping in, its always best to be the last bidder but not necessarily the first.
Like my note above about our Banksy works, my criteria for buying is to try and buy aesthetically intriguing works, with a rich conceptual or contemporary commentary, easily recognizable by that artist, and ideally that uses an inventive or interesting medium.
Widewalls: What's coming up next for Heritage Auctions?
LB: So much! We have expanded our auctions tremendously. We now have monthly Prints and Multiples online auctions, monthly Urban Art online auctions, alongside side our Signature Live Auctions for Modern and Contemporary Art (in May and November), Prints and Multiples (in April and October) and in Urban Art (March, July, and November).
We will continue our In Focus auctions every month which we have enjoyed curating tremendously.
Next month, we are featuring an impressive array of RETNA paintings and prints for our In Focus Auction, and in our Live Signature Modern and Contemporary Art auction in May we will also be offering our first NFT, a Beeple edition, testing that market out for the first time.
Featured images: Banksy - Jack and Jill (Police Kids), 2005; Banksy - Morons. 2006. Images courtesy Heritage Auctions, HA.com.