Tomorrow is the LAST day of London's unique, quirky holiday episode known as the Herrods Xmas Bizzare! Self-defined as the serious art gallery having nothing to do with any mini mart in Knightsbridge and a complex art installation, Herrods Christmas bazaar is one of the most interesting and vivacious pop-up shops today! This intricate shop specializes in one-of-a-kind artistic gifts that can be bought at the last minute, for somebody who will appreciate it, or just for yourself. All the pieces come from the realm of street, urban and underground art, and are signed by some of the eminent names of the scene.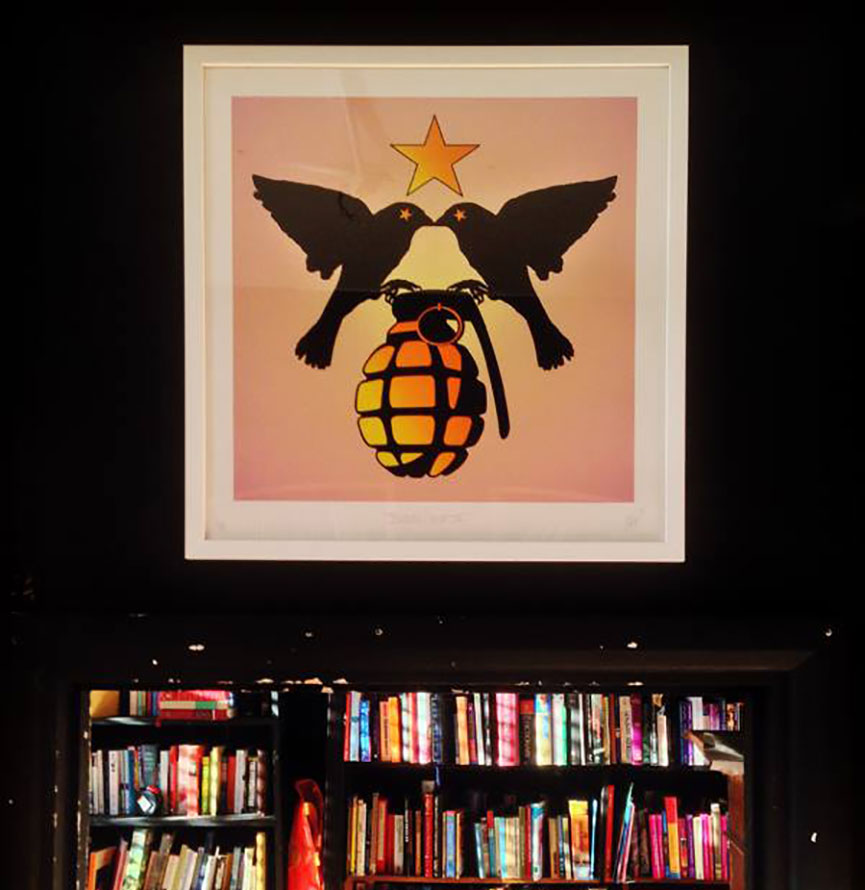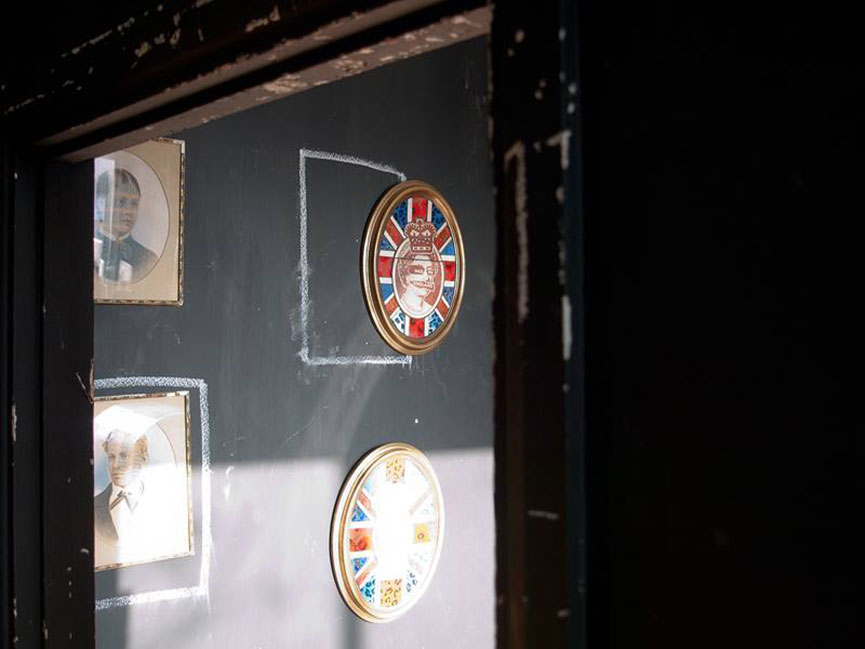 Art on Sale
Lucky visitors are able to purchase (if not already sold!) Agent Provocateur's stenciled work, Ben Oakley remade vintage photos, Blam's zine, Carrie Reichardt screen prints, Gonny Van Hulst bird prints, Id-iom's spray painted work, My Dog Sighs, Matti Nicholls' stencils, Remi Rough abstract piece, Rowan Newton's colorful portraits and Carl Cashman hand painted vase.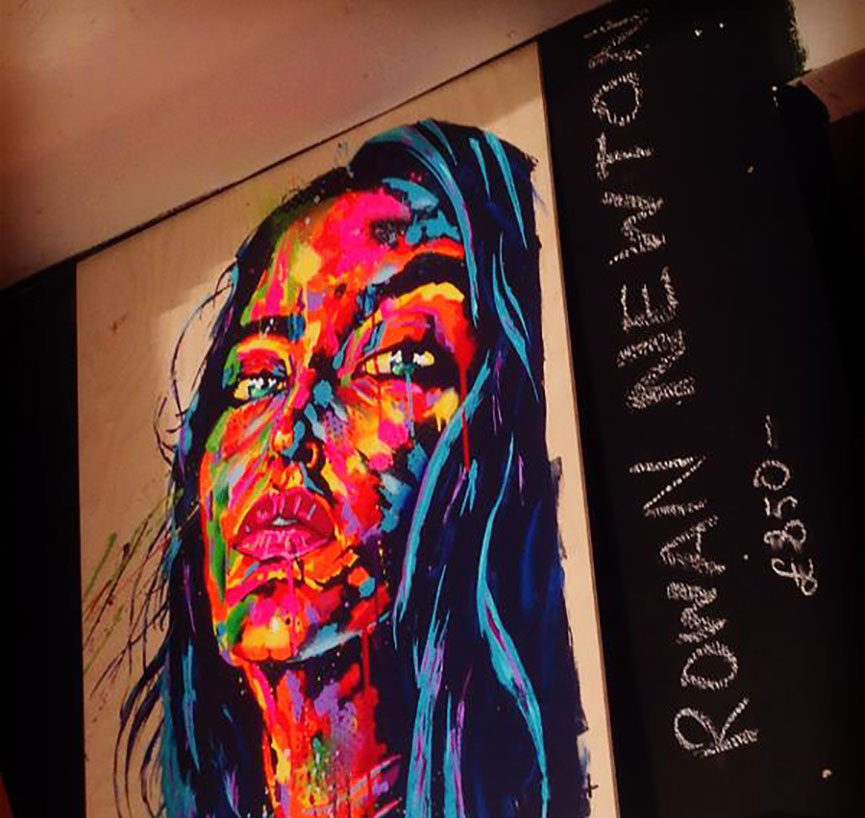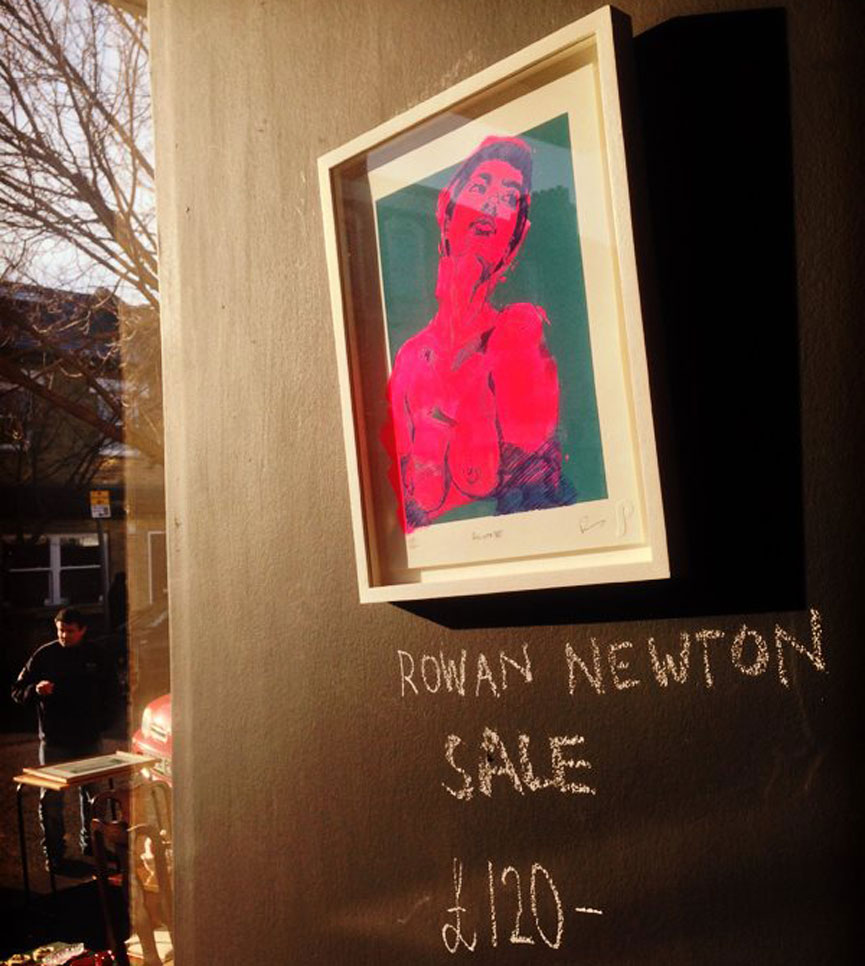 Herrods Xmas Bizzare
Entirely subversive, Herrods people overtly decline any connection to corporate identities, brands and such. The little bazaar will showcase representations of the said brands in an interpretative, artistic way. In dealing with contemporary society's issues with healthy values, consumerism and compulsive desire for more stuff, the artwork present at this street art Bizzare exudes its anarchistic side and a lot of spirit, cleverness and irony. Conscious of the possible sharp criticism of the conformist side of the community, Herrods' disclaimer reserves the right to question the morals of anything in [our] society through art.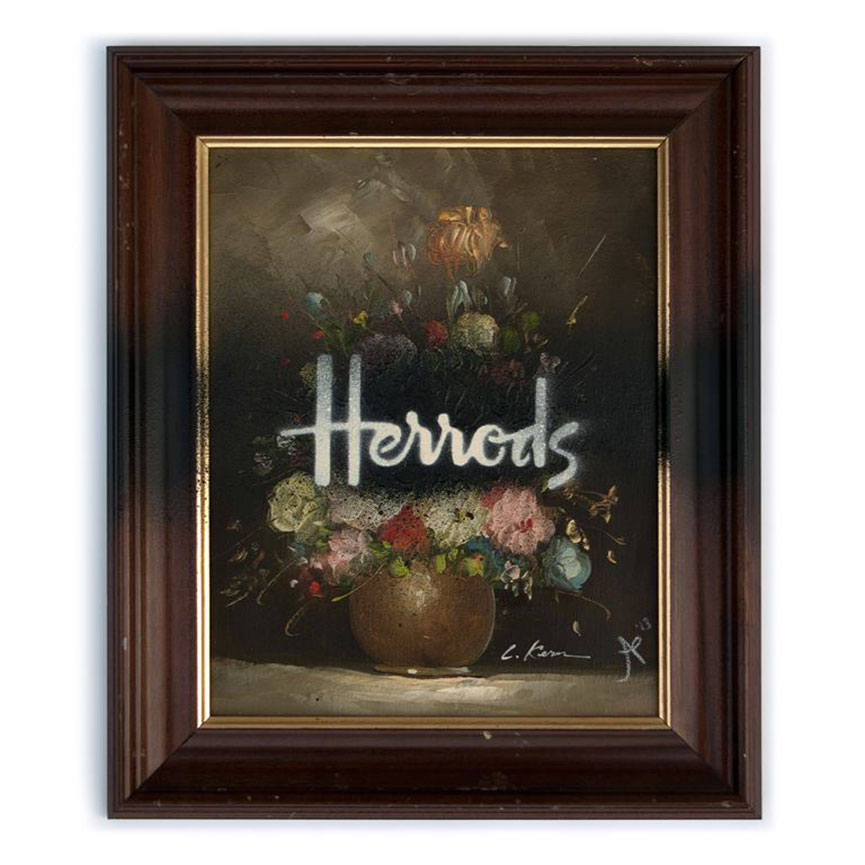 Carrie Reichhardt
A couple of pieces that are particularly eye-catching are two two screen printed tile mosaics put in oval frames, recognizable work by the renegade potter, Carrie Reichardt. These pieces come from her well-known Mad in England series, and they are both signed on the back. Carrie Reichardt is an artist best known for her mosaics, and the conceptual union of craft and activism - she is a member of Craftivism movement, working from her studio in London, the mosaic covered Treatment Rooms. Her signature technique is ceramic mosaic, but she also works with murals, screen-prints, graphic design. As an advocate of the movement, she curated one of the few Craftivist shows in Britain. Her signature crockery is an eclectic, and strangely aesthetically pleasing, described as a blend of vintage, floral, kitschy, royal and religious elements married with skulls, bold slogans and political captions.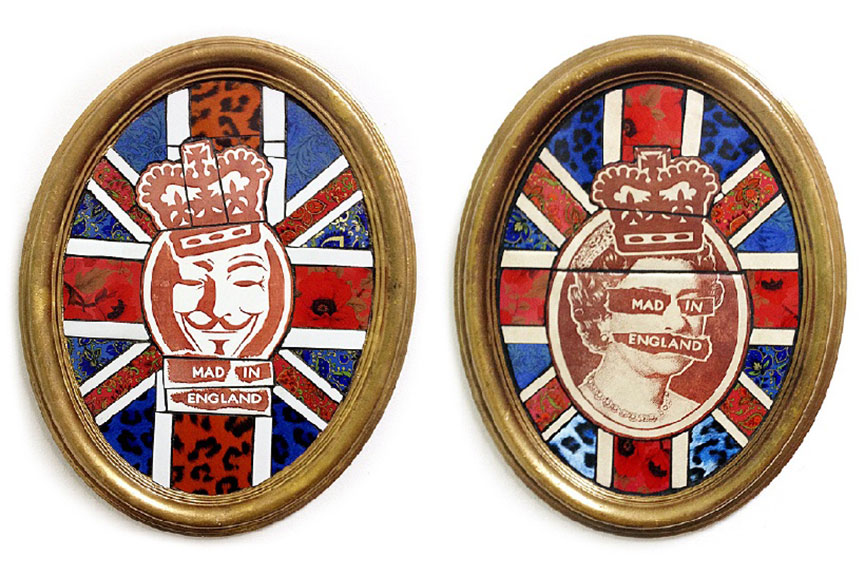 Last chance
Herrods is almost over, but there is still little time to run over to this trend-setting gallery and relish in the best art junk shop ever before it closes for the year. Visitors will be allowed to feast their eyes on the mass of lovely, interesting, cutting-edge items, one of these being an Art Vending Machine. So those who are in London, go! Oh, and please, buy their stuff. We want them up and running again next year!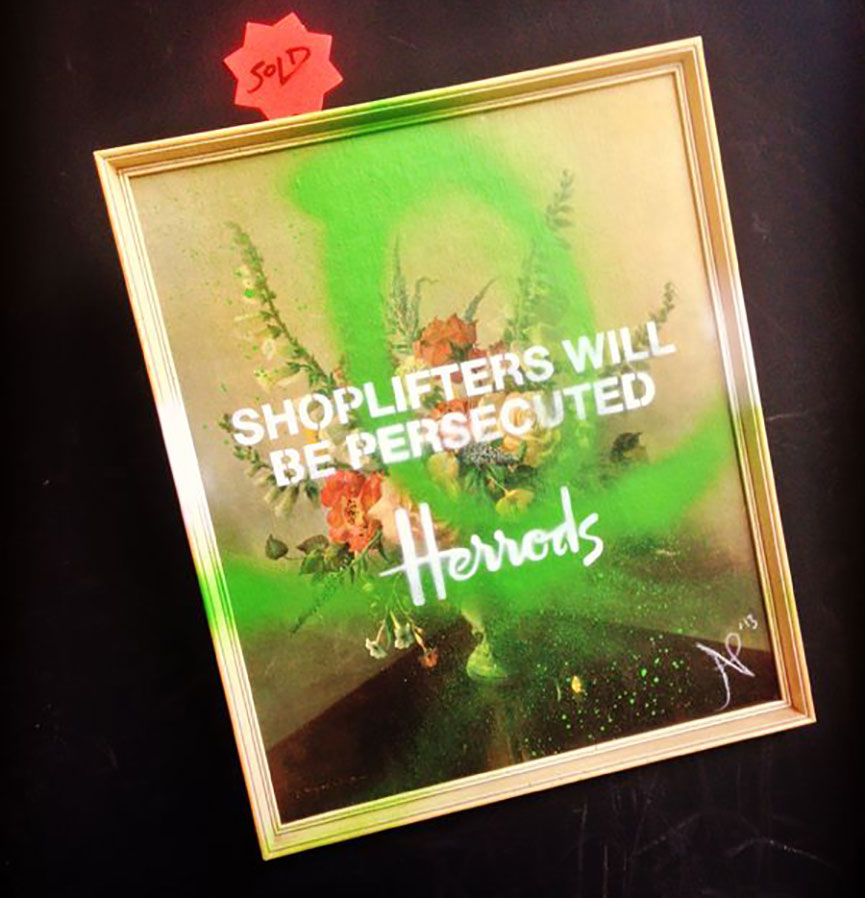 Pictures retrieved from: Herrods