We found this very interesting article by the art market insider Marion Maneker. The journalist is the main author of artmarketmonitor.com and an expert in the contemporary art market, covering it for over twenty years. Maneker was a journalist for New York Magazine, The Art Newspaper, The New York Times and The New York Sun. It's fair to say the man knows what he's talking about. In this recent article Maneker puts one our favorite artists, Lucien Smith, into focus. This is nothing new or extraordinary, Smith is recognized as one of the emerging contemporary to invest in. What is interesting is that Maneker places Lucien Smith into a group of artists that are increasingly producing larger quantities of their art to satisfy global demands. This group of artists also includes Jeff Koons, Takashi Murakami and Damien Hirst. Maneker somewhat 'older' relationship to Instagram and Facebook aside, this is a short but precise analysis of the development in the contemporary art market.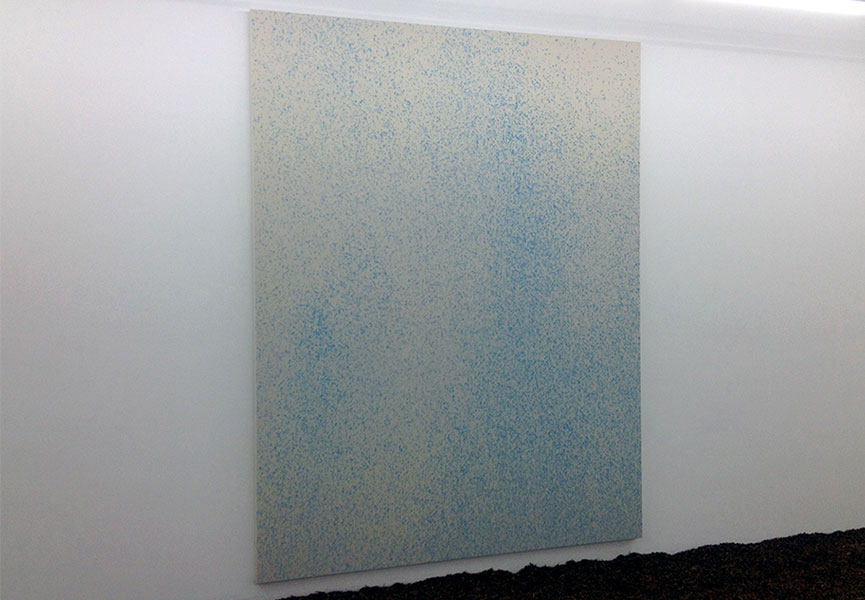 "Even When You're Starting Out, a Big Series Has a Big Impact on the Market"
Scott Reyburn revealed an interesting data point on the art market's latest must-buy artist, Lucien Smith. The New York-based Lucien Smith uses a fire extinguisher to spray canvases with thousands of droplets of paint. He has produced as many as 300 of his "rain" paintings over the last couple of years, dealers estimate. According to Reyburn, the Rain series of works that has been setting off fire alarms at auction houses with the top seller making £194,500: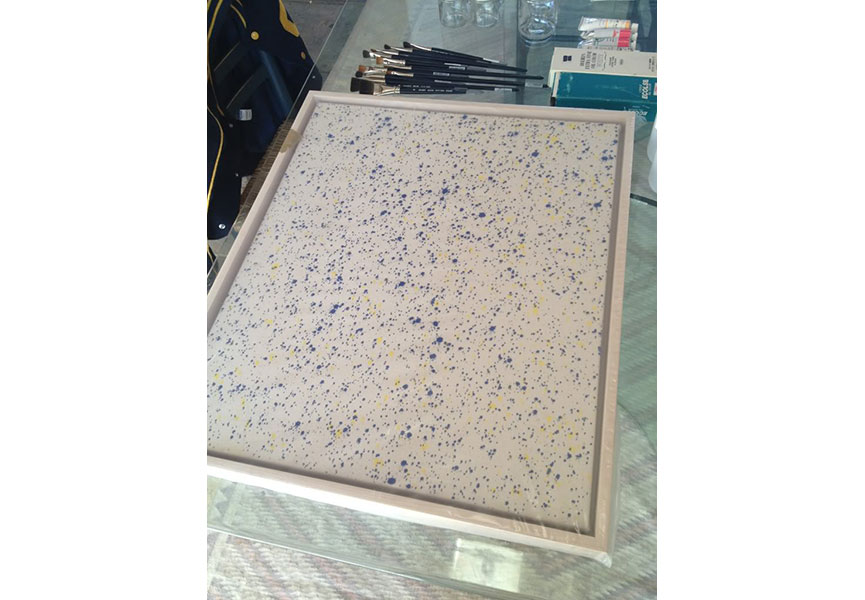 Skepticism
Kenny Schachter, who covered the London day sales for Gallerist, expresses some of the art world's broader skepticism about these young market phenomena, especially their tendency to create, "repetitive, seemingly shallow and thoughtless works, in big series—and making bigger and bigger prices. These works have a tendency to be bought, sold and re-sold while the (spray) paint is still barely dry."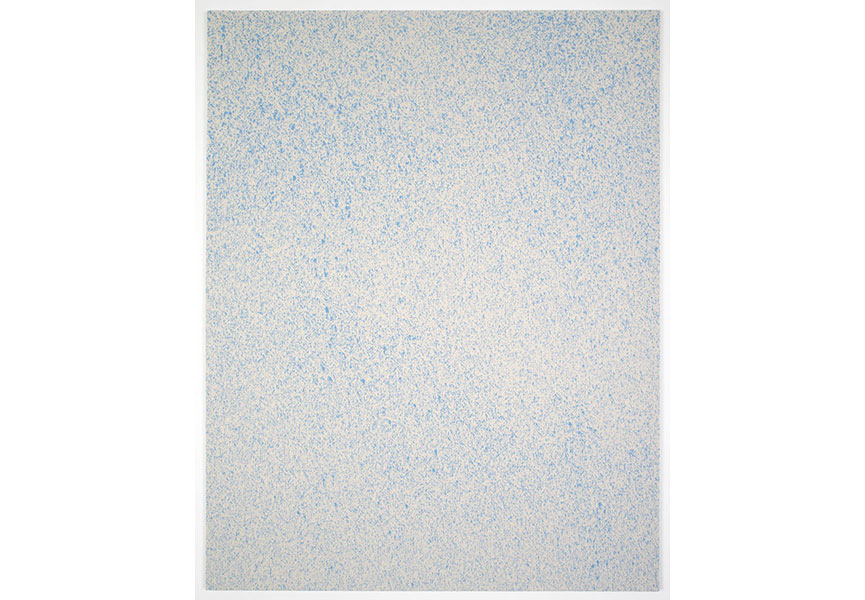 Beyond Dealers and Houses
More important, these types of series and their growing sales success seem to be a product, to Schachter's point of view, of the growth of new channels and networks in the art market—primarily the social media outlets Instagram and Facebook—that lie beyond traditional dealers and auction houses.
More Art for Greater Demand
Schachter is surely right. And it is worth adding that Hirst's Spots, Murakami's flowers and Koon's nearly 5000 small balloon dogs have paved the way for the big series. The steadily rising value of those little balloon dogs (one of which sold for $52,000 late last year as the rest of the series has maintained a fairly steady $10-12k value) suggests the art market needs works in larger series to be able to span the global demand.