The 41st edition of FIAC opened its gates for the public today, presenting an even larger selection of exhibitors, as well as a comprehensive, international pool of artists encompassing all eras of modern and contemporary art. Founded in 1974, the most famous French art fair is the swarming market, attracting collectors, dealers, gallerists and art enthusiasts, as they make purchases or scout for new art over the expansive Grand Palais space and beyond.
FIAC 2014 was publicly announced with a controversial sculpture of Paul McCarthy, opening a debate about its visual nature. Some claimed it represented a Christmas tree, for most it was more resemblant of a gigantic butt plug, until the piece was finally deflated by vandals.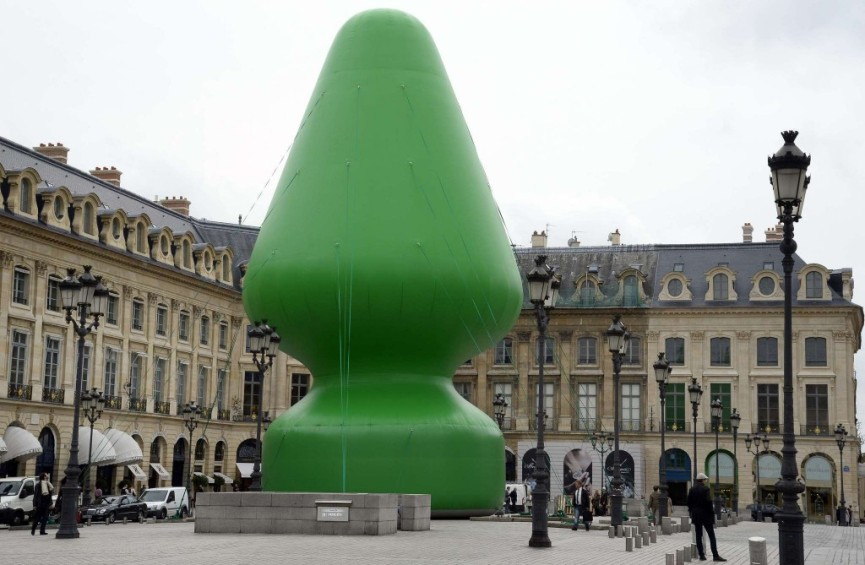 FIAC 2014 Exhibitors
The 2014 FIAC presents 191 galleries from 26 countries, which is an increase comparing to the 184 exhibitors of last year. The roster includes most famous exhibitors, market-moguls and gallery chains, while works from a very wide spectrum of artists is on offered, including the top ranking creatives of the Artprice report, namely Jeff Koons, Jean-Michel Basquiat, Christopher Wool, Zeng Fanzhi and Peter Doig are available. Urban art aficionados will have a lot of places and names to choose from the 3451 artists represented at the art fair, but here we highlight several representatives of the urban and contemporary scene that deserve special attention.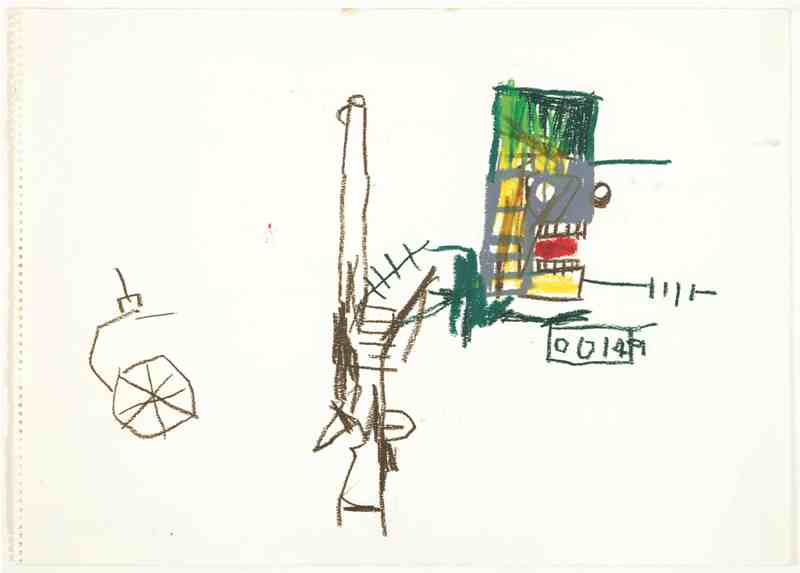 Big Names - Ai Weiwei and Gerhard Richter
The artist who is definitely at the center of art world's attention is Ai Weiwei, currently having a remotely prepared show at the English Blenheim Palace. His works will be presented by two galleries at FIAC. The first one is French gallery Continua, and the second one international Lisson gallery, the latter one showcasing a painted over Chinese antique vase.
Gerhard Richter is not only a legend, but also one of the most wanted and best performing contemporary artists. His popularity and long-lasting career resulted in six galleries having Richter's artwork in their portfolio. The international group of dealer spaces includes Vedovi gallery from Brussels, Le Minotaure and Marian Goodman from Paris, Gallery Thomas from Munich, and Van de Weghe and Nahmad Contemporary from the States.
One of the biggest names of contemporary art, Jean-Michel Basquiat, is still among the top auction room performers, implying the logic of the presence of his work at FIAC 2014. His pieces are offered by a range of galleries, led by Gagosian, and joined by Nahmad Contemporary, Van de Weghe, Vedovi and Le Minotaure, as well as by Seoul-based Kukje Gallery and Tornabuoni Arte from Florence.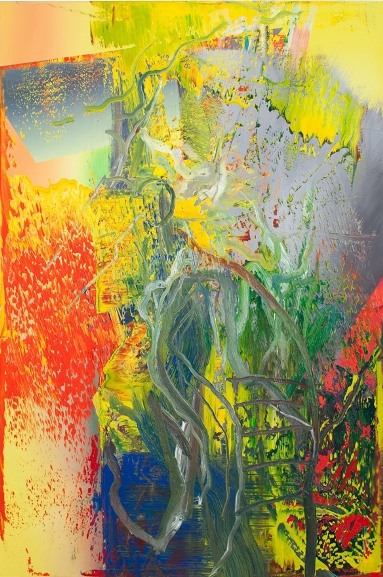 Urban Contemporary Stars at FIAC
Three super-popular artists Daniel Arsham, Oscar Murillo and KAWS are naturally a part of the event, represented by different galleries. Works of Daniel Arsham and KAWS came to Paris as a part of Galerie Perrotin roster, known for its passion for new contemporary. Oscar Murillo is represented by David Zwirner gallery, which is not surprising given the fact his epic installation A Mercantile Novel was supported by the space, but he is a part of Berlin-based Isabella Bortolozzi Galerie roster as well.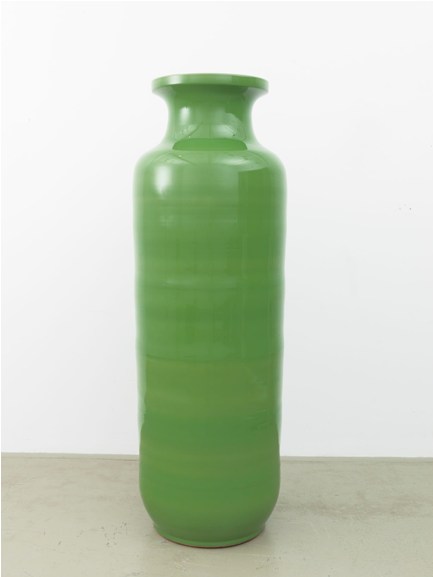 FIAC 2014 Paris
Being the foremost spot for promotion and exchange of modern and contemporary art, FIAC has been supporting emerging artist with the satellite (Off)icielle fair, and the presence of urban contemporary movement confirms it follows artistic tendencies, as well as market trends. Opening today, on October 23, 2014, FIAC 2014 will occupy its traditional hall of Grand Palais in Paris through October 26, 2016, open every day, from noon to 8pm.
Read about more art fairs to visit this fall.