A talented German artist who studied in Munich, Berlin, and Paris, Hilla Rebay embraced the idea of non-representational art as both a style and an aesthetic philosophy. Convinced that art should make spiritually inspired statements, she became the great advocate of what she described as "non-objective" painting.
However, it was not until she came to the U.S. in 1927 that she was able to fulfill her mission for art, when she met millionaire Solomon Guggenheim and convinced him and his wife Irene to form a collection of modern masters that became the basis for the future museum in New York, now known as the Solomon R. Guggenheim Museum.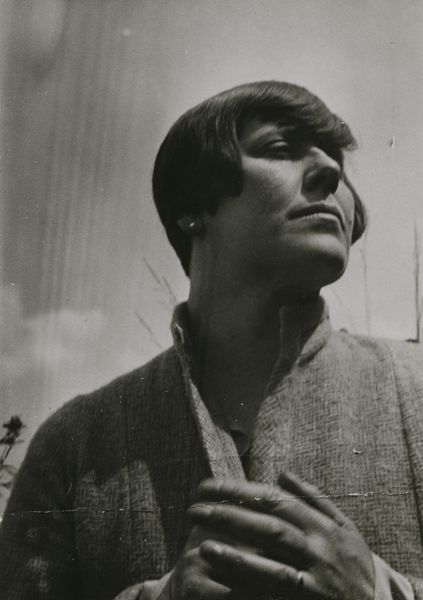 Hilla Rebay and Non-Objective Art
Born the Baroness Hildegard Anna Augusta Elisabeth Rebay von Ehrenwiesen in Strasbourg, Alsace in 1890, Hilla Rebay studied painting in universities in Cologne, Paris and Munich. After moving to Berlin in 1917, she was introduced to Herwarth Walden's avant-garde Galerie Der Sturm, where she met the artist Rudolf Bauer, branded a degenerate by the Nazis, with whom she had a lifelong relationship.
Although formally trained as a figurative artist, Rebay developed a passion for abstraction which she referred to as "non-objective art". She began producing inventive and dynamic work and was particularly prolific in her work as a collagist. Some of her notable pieces which are now part of the Guggenheim's collection are Composition I from 1915, Con Brio from 1931 and Composition (for a very happy birthday) from 1938.
For Rebay, it was an art form that aimed to break ties with the external world and depict an internal expression of a spiritual nature, encouraging a utopian and educational goal for art. Wassily Kandinsky's book Concerning the Spiritual in Art was particularly influential, guiding both her painting and dedication to nonobjectivity as a collector and, later, museum director. In 1937, she would write:
Non-Objectivity will be the religion of the future. Very soon the nations on earth will turn to it in thought and feeling and develop such intuitive powers which lead them to harmony.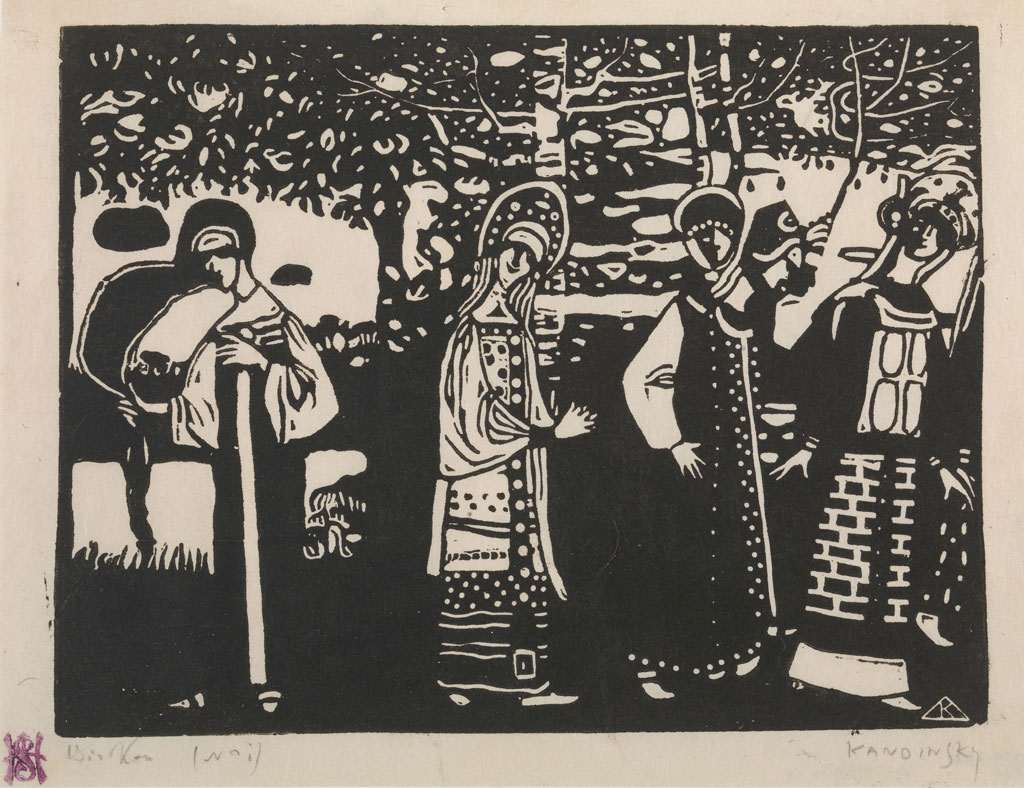 The Seminal Collection of the 20th-Century Modernism
In 1927, Rebay moved to the United States, soon becoming a main fixture of the New York art scene. It was there that she met Solomon Guggenheim, who commissioned her to paint his portrait. From that point, she began her mission to enlighten him with the art she so fervently supported. She convinced him to collect some of Bauer's works she brought with her to the States, which she referred to as "the art of tomorrow". This was the beginning of a lifelong personal and professional relationship. With Rebay's input, Guggenheim continued to collect non-objective art by artists such as Kandinsky, Piet Mondrian, Marc Chagall, Robert Delaunay, Fernand Leger, Amedeo Modigliani and Pablo Picasso, storing his growing collection at the family suite at the Plaza Hotel and displaying it to the public upon appointment.
In 1937, the Solomon R. Guggenheim Foundation was created, and two years later, Solomon Guggenheim's Museum of Non-Objective Painting was officially formed in temporary quarters on East 54th Street. Named the director and curator of the museum, Rebay conceived it as "a museum-temple".
Hilla Rebay Visits the Met
The Birth of the Guggenheim Museum
By the early 1940s, the foundation had accumulated such a large collection of avant-garde paintings that the need for a permanent museum building had become apparent. In 1943, Rebay and Guggenheim commissioned Frank Lloyd Wright to design a structure to house and display the collection with a requirement that the building should be unlike any other museum in the world. It took him 15 years, 700 sketches, and six sets of working drawings to create the museum. Seeking to incorporate organic form into architecture, Wright created a building which dispensed the conventional approach to museum design. With an open-plan and ramp spiraling toward the light, he created a physical manifestation of the utopian ideals of non-objectivity.
In 1952, after Solomon's death in 1949, Rebay resigned as director of the foundation and museum, seven years before Wright's building was completed. At the time, she was already at odds with the members of Guggenheim's family, for both her formidable character and speculations that she was his lover. Bauer, who was set to be a star of the new Guggenheim Museum, soon tumbled from visibility. This was the faith of many of the collector's favorite artists who were featured in the original Museum of Non-Objective Painting, such as Irene Rice Pereira, works were mostly relegated to storage when the new building opened, Charles G. Shaw, who wound up only nominally represented, and Rolph Scarlett, who lost his chief source of support when his patron Guggenheim died.
In a catalog essay for an ambitious exhibition titled The Museum of Non-Objective Painting: The Birth of the Guggenheim which was recently staged at New York's Leila Heller Gallery, art historian and critic Phyllis Tuchman asked: "Would art history have been different if Solomon R. Guggenheim had outlived his spouse?", concluding that "Perhaps it would."
Hilla Rebay Speaks about Non-Objective Art, December 3rd, 1952

 Editors' Tip: Art Of Tomorrow: Hilla Rebay And Solomon R. Guggenheim
This catalog, which accompanied the exhibition Art of Tomorrow: Hilla Rebay and Solomon R. Guggenheim, shows Rebay not only as a director and curator, but also as a prolific artist - her early abstract watercolors, drawings, abstract and figurative collages, and large-scale non-objective paintings are featured here. Also included are early masterpieces by Rebay's artist colleagues and friends Arp, Bauer, Kandinsky, Richter, and others. Not only a testament to Rebay's artistic and curatorial prowess, this book also gives touching insight into the extraordinary collaboration between her and Solomon R. Guggenheim, which resulted in one of the world's finest collections of early 20th-century modernism.
Featured image: Solomon R. Guggenheim Museum, New York. All images Creative Commons.