The entire history of Western art is largely marked by the doings of the male great masters. The discussion about the lack of women artists appeared in the dawn of the Second Wave of Feminism in the early 1970s. Especially the work of art theorist Griselda Pollock influenced the reexamination of the art history canons in the context of women art production.
Nevertheless, certain art figures were rediscovered and their oeuvres examined rather late. Such was the case of Swedish artists Hilma af Klint, a true pioneer of abstract art. Her distinct practice was highly innovative and profoundly embedded in mysticism and modernist theological practices present in late 19th century Europe.
The astonishing body of work of af Klint was indeed ahead of it's time, not only in the artistic but in the social context as well. Namely, an important aspect of her work is related to the group of female artists called The Five which was engaged in the paranormal. Therefore, af Klint's work can be described as proto-feminist and interpreted accordingly.
The increasing interest in the work of this out-of-the-ordinary art figure manifests best with the current exhibition Hilma af Klint: Possible Worlds at the Pinacoteca in Sao Paulo which is on display until 16 July 2018. Therefore, Jochen Volz, curator of the exhibition and a director of Brazil's most important art institution, was kind to share with us his urge to show the works of Hilma af Klint, as well as other details on his own practice.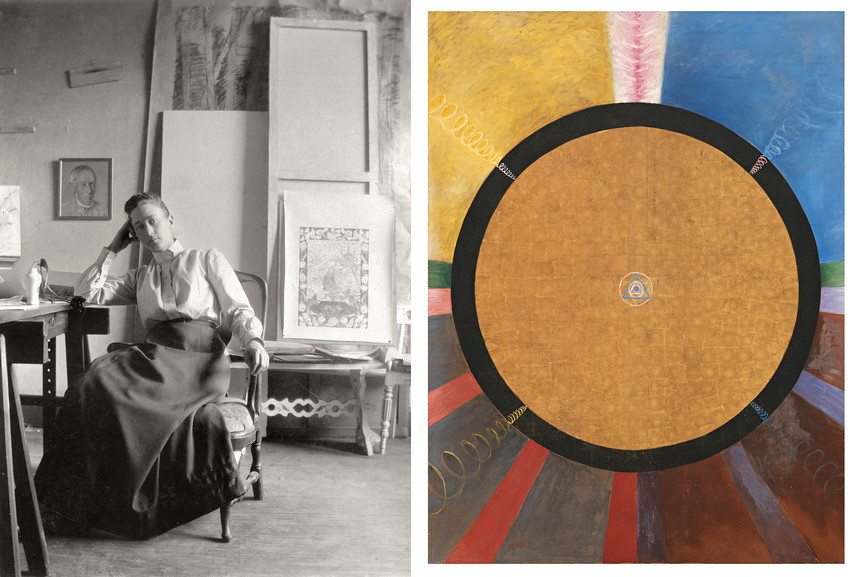 The Curatorial Practice of Jochen Volz
Widewalls: Before we come to the matters of the current exhibition "Hilma af Klint: Possible Worlds", could you tell us: is it hard to maintain the position of general director of one of the most important art museums in Brazil, simultaneously with the curatorial career? Could you elaborate a bit on how that functions?
Jochen Volz: Generally, I feel it is not easy to reconcile both a curatorial research and museum management, at least not to the degree of dedication that I expect from myself. Throughout my trajectory, I have been lucky to be able to concentrate on management in my roles at Inhotim, the Serpentine and now at Pinacoteca; and at other times, I could fully concentrate on the curatorial projects I have been involved with like the 53rd Venice Biennial in 2009 or the 32nd Bienal de São Paulo in 2016.
Now, my role at Pinacoteca has absolute priority; and I feel privileged to be working with a great curatorial team at the museum. Hilma af Klint: Possible Worlds is an exception, as af Klint is an artist I am familiar with for years.
Widewalls: I have to ask you to tell me a bit more about your curatorial practice. You have quite an impressive experience of working mostly with contemporary artists on both solo and group exhibitions. What are the most frequent subjects which trigger you in the selection? Do you focus more on specific media, aesthetic or perhaps particular engagement of the artists?
JV: I have been lucky to get to work very closely with great artists early on, and I think I did learn from them most of what I know today about exhibition making and art. I understand the role of the curator really as that of a "partner in crime" to the artist, as someone who produces, and helps the artist to make their best works.
Commissioning works for site-specific contexts or for large exhibitions is something I love to do, as I love to learn with artists.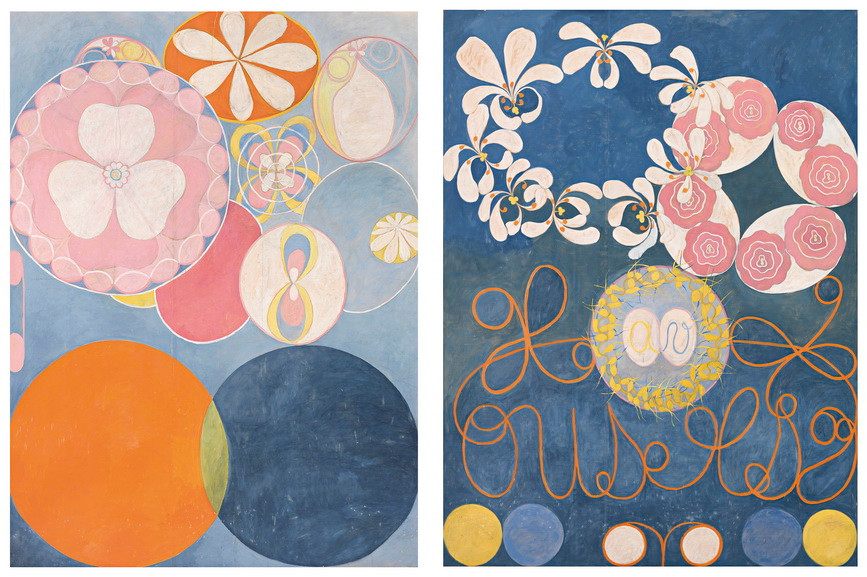 A Few Words on The Possible Worlds of Hilma af Klint
Widewalls: Together with Daniel Birnbaum, director of the Moderna Museet, you have curated the Hilma af Klint exhibition. Could you tell us what persuaded you to show her works at the Pinacoteca and what was the process of collaboration with Birnbaum like?
JV: Daniel Birnbaum and I are friends and colleagues for 20 years, we have worked together in Frankfurt between 2000 and 2004, and we co-curated the Venice Biennale in 2009. And it has been Daniel, who first introduced me to the work of Hilma af Klint in early 2000.
Daniel today is Advisor for International Programs to the Hilma af Klint Foundation, and so it was only logic to turn to him with the idea of realizing a large af Klint exhibition at Pinacoteca. Through him, I had access to the Foundation and subsequently to the works.
Widewalls: Hilma af Klint was an extraordinary person and practically one of the first abstract artists. Nevertheless, the source of inspiration for her work is embedded in spiritual tendencies from the end of 19th and the beginning of 20th century, mostly the work of notorious Madam Blavatsky and Rosenkreuz. How do you articulate af Klint's interest for the occult through your curatorial concept and can you in any way relate her production with the Brazilian cultural context?
JV: Hilma af Klint has done an enormous amount of research, describing and searching for the truth that lies in the world around her, in a spiritual and in a scientific dimension, in her visual arts and in her writings. She was well aware that her findings and her art would be truly understood only by future generations.
And if she, therefore, was indeed painting for the future, it is up to us to understand and interpret the message she sends us. One of these messages is to understand different forms of knowledge as complementary and not as exclusionary; natural and spiritual science, the diversity of religious theories, etc.
Many artists in the late 19th century and the early decades of the 20th century invested extensively in trans-disciplinary research, looking simultaneously to science, religion, philosophy, and mysticism, and several produced alongside their visual art theoretical scripts, notes, and manifests. One recalls, for example, Paul Klee's remarkable notebooks. But what makes Hilma af Klint's practice stand out is the coherency between her theoretical and visual investigations. And maybe this is one of the reasons why today's audiences, with a delay of over a century, are so interested in her. Af Klint's art profoundly enquires into the unknown. It insists on a new vocabulary that describes mystery and that quantifies uncertainty.
Her work seems to offer visualization of alternative world-orders or of other possible worlds. Since the 1960s in philosophy and logic, the concept of 'possible worlds' considers the actual world to be one among many different possible worlds. It is the one we, in fact, live in, but for each distinct way the world could have been, there is said to be a distinct possible world. Hilma af Klint's art opens many doors to other distinct possible worlds to be learned from.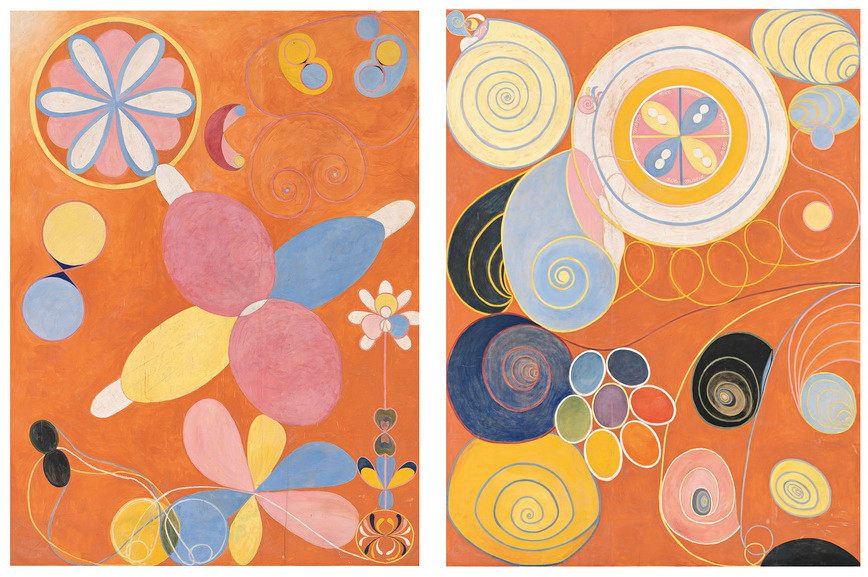 Pioneering Abstraction of a Woman Artist
Widewalls: Why do you think the domains of af Klint's work were so underestimated? In the 1970s even the leading Swedish art institution such as Moderna Museet declined the donation from her heir. Was it because of the patriarchy and the fact that much of the woman artists gained recognition after their death, conservatism or was it something else? We must agree that all of her practice, especially forming the group Five, has to be regarded as proto-feminist one.
JV: I think it is important to understand the circumstances of the period when Hilma af Klint developed her spiritual works, but also to look at the nature of her work.
There are a number of explanations on why af Klint chose to store away her works. She wrote that the spiritual entities, with whom she corresponded and who gave her missions, had instructed her to keep her work preserved for the future reception. In her diaries, there is an entry stating that she received similar advice from the philosopher, artist-architect, and theosophist Rudolf Steiner, who was the only one allowed by the spirits to visit her studio in 1908. But it remains unclear to which extent af Klint would ever have accepted such radical advice by anyone if not completely convinced herself.
By that time, the artist was in her mid-forties and had spent many years of spiritual training in the companionship of four women friends, forming the group De Fem [The Five], practicing automatic writing and drawing, learning to produce texts and images following instructions are given by who they called their Higher Masters.
It is additionally likely that in the early years of the 20th century, a woman artist, who was doing the kind of work af Klint did and proclaiming that she was channeling the visions of Higher Masters, would probably have been considered a clinical case, being charged to treatments and therapy. Maybe this is one of the reasons why af Klint increasingly chose to withdraw herself from her contemporary artistic landscape in Stockholm.
It is extraordinary that her complete works have survived in perfect conditions.
Widewalls: What was the public's feedback for this exhibition so far? And the one of the art world in general? Especially because the works of Hilda af Klint are shown for the first time in Latin America.
JV: [The] Feedback has been extremely positive, most of our audience have contact with her production for the first time ever. But the biography of the artist herself and the resurgence of her oeuvre at this late stage is not reason enough to explain her sudden success.
Too many other great artists, and especially too many great women artists have suffered from a lack of recognition for decades and centuries, many never rediscovered – or even discovered – at all. Even the fact that Hilma af Klint invested into abstract forms of image making prior to other pioneers of abstraction doesn't justify sufficiently her popularity today.
More likely, it is the fact that af Klint was able to imagine and visually describe a world through her work, which corresponds with our contemporary search for alternative and new meanings.
Widewalls: What's next for Pinacoteca?
JV: We are opening in August the large-scale group exhibition Radical Women: Latin American Art 1960-1985, curated by Cecilia Fajardo-Hill and Andrea Giunta, organized by the Hammer Museum in Los Angeles and now specifically adapted for the Pinacoteca.
Editors' Tip: Hilma af Klint: A Pioneer of Abstraction
Just before her death in 1944 at the age of 81, the Swedish painter and mystic Hilma af Klint stipulated that her paintings were not to be publicly exhibited for 20 years. In fact, another 40-plus years were to pass before inklings of her vast oeuvre began to reach public consciousness, with the landmark 1987 exhibition and book The Spiritual in Art. Since then, critics, artists and historians have praised her with ever-increasing awe, and today af Klint's paintings, watercolors and sketches--numbering over 1,000 in total--have never looked so contemporary, presaging as they do the works of Beatriz Milhazes, Elizabeth Murray and Tal R., and Agnes Martin, Emma Kunz and Arthur Dove before them.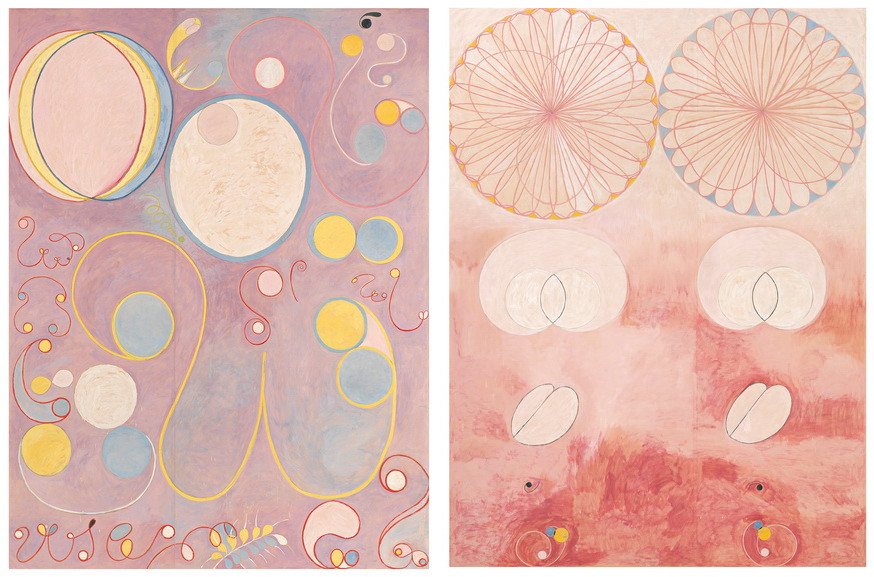 Featured image: Jochen Volz. Photo by Christina Rufatto. All images courtesy of Pinacoteca do Estado de São Paulo.