Are you a hip hop music fan? Do you also happen to wander around the online collection of the Metropolitan Museum of Art in your spare time? Well, you're in luck! Now you can combine your two passions into one and have an amazing experience of your favourite artworks through the lyrics of your favourite rappers. The HipHop Project, initiated by a former Met intern Regina Flores Mir, is a unique artistic endeavour which unites the works from the Met's digital archive and famous rap and hip hop song lyrics in a curated audio tour that promises to revolutionise the way we look at certain artworks.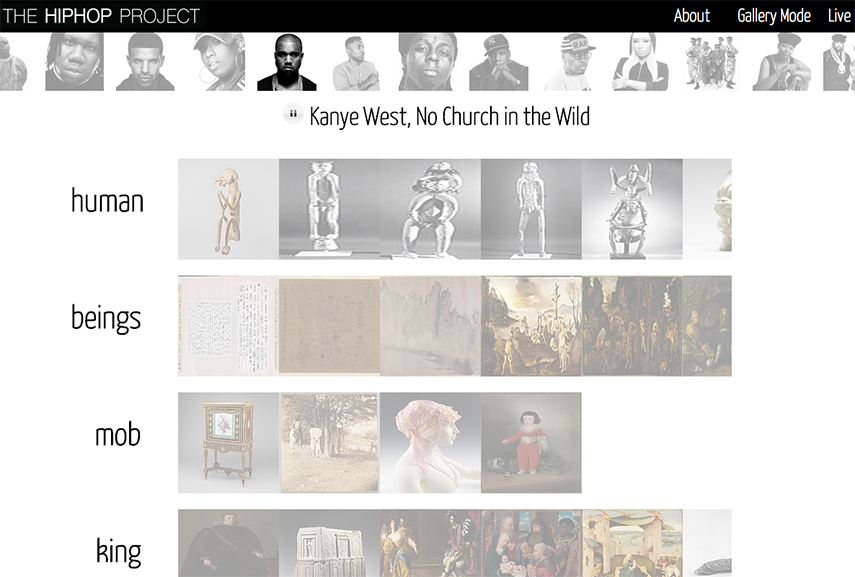 The HipHop Project - Rap Your Way Through the Met
Inspired by the idea that inserting Kanye West into a business of any kind inevitably makes its brand look better, the creator of The HipHop Project came up with an interesting concept. First, she conducted an ethnographic research to determine the rappers and songs to be used in her project. The participants of the study were asked two questions: who their favorite rappers were and who the most influential rapper of all times is. The results turned in 13 names from rap and hip hop music, including, of course, Kanye West, but also Jay-Z, Nicki Minaj, Drake and Public Enemy. Then, she selected lyrics from their famous songs, found in the extensive Genius database, and inserted them as keywords into the Met's 200,000-artwork online collection search field. Now, you'd be surprised, but if you type the word "hoe", for example, it being a lyrics from the Notorious B.I.G. song Juicy, the Met database search will present you with an ancient hoe artifact. And so, while you enjoy a classic work of rap music, you can click on the given artwork and get a whole new view of art history, right there.
A video introducing The HipHop Project
The Met Museum - A Rapper's Delight
Sometimes, of course, the rap lyric attributed to an artwork may not be directly related to it in meaning - in fact, there will be times when a combo will make no sense at all. Yet, The HipHop Project allows its visitors to get to know a work that they may not have otherwise known existed, and to see it with different eyes as well, compared to the usual museum environment. Plus, you know, you have to really look beyond the surface here and just try to understand the divine and deep way in which Kanye West's No Church In The Wild, for example, speaks for the spirit of Luca Giornano's The Annunciation.
For your own hip hop tour of the Met, go to rappersdelight.nyc, a domain celebrating Sugarhill Gang song Rapper's Delight.
What do you think of this endeavour? Leave a comment on our Facebook page!
For more latest feature news, lists and reviews, sign up for My Widewalls!