Celebrating creativity, originality and freedom of expression, HKwalls is a non-profit arts organization that aims to create opportunities for artists to showcase their talents in Hong Kong and internationally. Collaborating with a new contemporary platform Schoeni Projects, they will present the inaugural exhibition at their London space, located in a Victorian townhouse in South West London.
Titled disCONNECT, the exhibition transforms the period building with new site-specific works from ten urban artists working across seven countries - Adam Neate, Aida Wilde, Alex Fakso, Mr.Cenz, David Bray, Herakut, Icy and Sot, Isaac Cordal, Vhils and ZOER.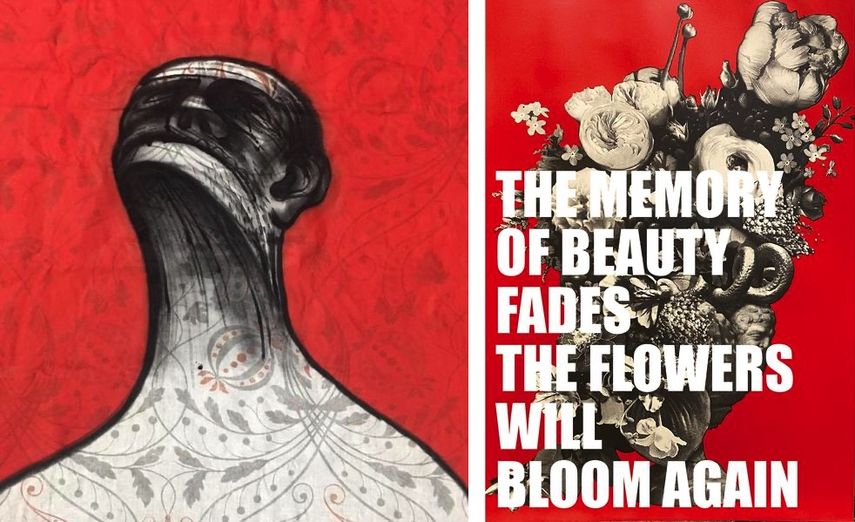 An Exhibition Reflecting the Times
Taking place amidst the health crisis, the exhibition is not only adapted to adhere to lockdown restrictions, but it also explores psychological and political restrictions to it as well as the role of technology as conduit between the two.
Each work will be accessible to online audiences through Matterport software and will be further activated through an accompanying programme of digital initiatives, including downloadable art works, online videos, virtual tours and an Instagram Live interview series. The public is also encouraged to submit their own works for potential inclusion.,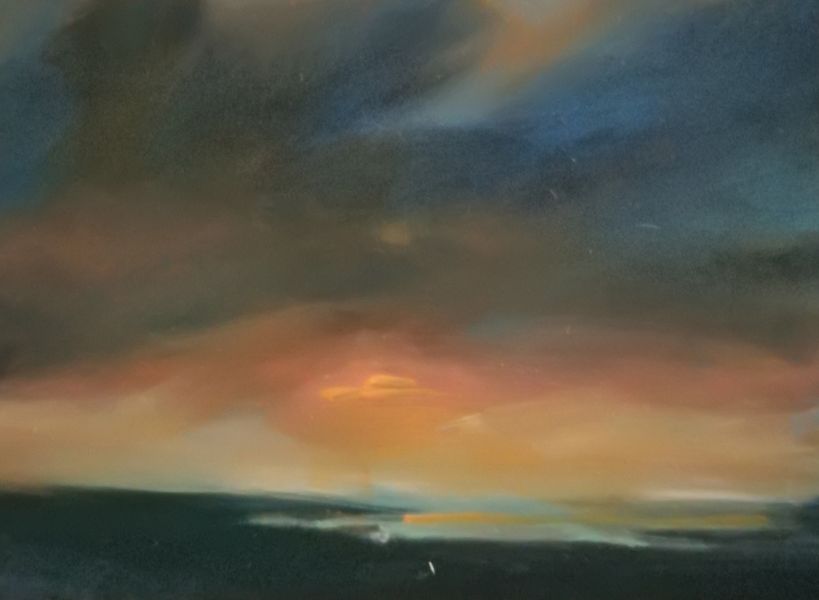 Works on View
Artists Aids Wilde, Alex Fakso, David Bray and Mr Cenz created the site-specific pieces within the space - Wilde presents her signature text works on wallpaper floor lino and paraphernalia, with slogans sharing reactions to the pandemic as well as "wallpaper poems" series, inspired by Christopher Wool; Mr Cenz created work that expands the ordered patterns and colors from the house's tiled floor into a fantastical blend of photorealism, illustration and graffiti lettering; Fakso presents new and archive photography printed on vinyl across the walls, including a photographic installation incorporating an old artwork found within the house; while Bray created landscape paintings that provide a means of escapism for audiences whilst they remain restricted from physically traveling.
Vhils transformed the house's library doors with his bas-relief carving technique, created during lockdown in his Lisbon studio; Adam Neate created some "positive propaganda" text works on the house's window blinds from his studio; Cordal created miniatures that respond directly to global images of the pandemic; Icy & Sot present a kitchen-based installation modelled on a discarded table found within the house; Herakut created a cardboard installation that presents children engaged in various competitive games against an assortment of characters; and lastly, ZOER presents an anamorphic installation created through 'barricade' of domestic objects and furniture stacked within the space.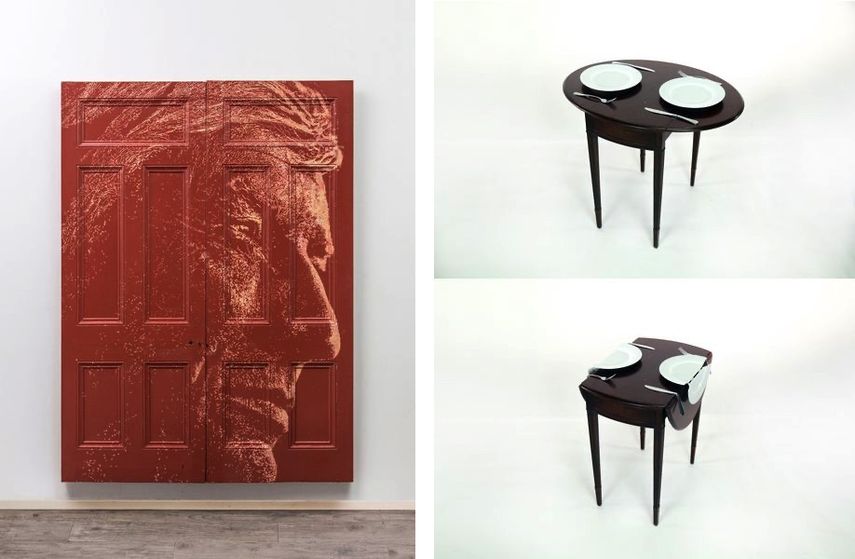 disCONNECT at Schoeni Projects
A new contemporary arts platform based in London and Hong Kong, Schoeni Projects promotes and celebrates cross-cultural exchange through an innovative series of collaborations, presented in unique creative environments. Founded by Nicole Schoeni, the Projects will focus on two initiatives each year – with an outlook from West-to- East and East-to-West.
The exhibition disCONNECT by HKWalls will be available online and by appointment at Schoeni Projects in London from July 24th until August 24th, 2020.
Following the exhibition in London, the works will travel to Schoeni Projects HK, to be presented alongside a dedicated programme of dialogues and discussions around artistic expression and the current pandemic, led by Hong Kong-based artists, in November 2020.
Featured image: Isaac Cordal - Social Distancing, 2020; Installation views of disCONNECT, Schoeni Projects London 2020: Vhils, Isaac Cordal, Alex Fakso, Aida Wilde, © Ian Cox; Mr Cenz, Icy and Sot, Herakut, David Bray, © Nick Smith Photos; Zoer, Courtesy the artist and Schoeni Projects.