Chris Bauer is gathering four prominent modern expressionists for a unique show at HOLD FAST ARTS CLUB. The roster includes international creators from Britain, Venezuela and the US. This event marks the first big joint show by Hold Fast Arts Club, and it will feature works by David King Reuben, Luc Waring, Harif Guzman, and Massimo Agostinelli. The dynamic artworks of the four represented artists range from modern expressionism and cubism to newly-explored mediums and themes of nudity with multimedia works on canvas. With some artworks made especially for this exhibition, there will also be some never-before-shown pieces from one of the artist's personal analog photo archive, alongside of some handpicked artworks from the artists' previous work.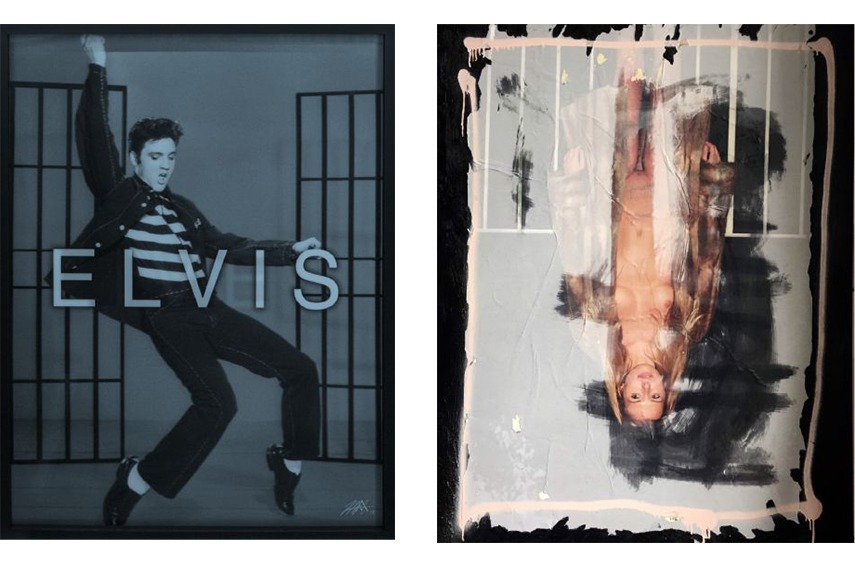 Hidden Messages in Palindromes and Counter-Propaganda
American-Italian contemporary artist, Massimo Agostinelli, was born in London, and he graduated from the Webster University at St. Louis, Missouri. The young artist quickly became known for his Palindrome series from 2014 where he featured colored mirrored "canvas" sheets imprinted in relief with some of the most iconic images in human and art history. Stock images and cultural snapshots are appropriated in Agostinelli's art, with themes ranging from Greek mythology and Renaissance painting, all the way to Western timeline and contemporary motifs. The images are carefully selected, colored and cropped to be featured with a unique palindromic phrase, characteristic to Massimo's art. The superimposed palindromes hint away at a hidden meaning, unlocking a secret message for each subject.
Known for being an advocate of the ideals of counterculture, Luc Waring, formerly known as Artmani, doesn't shy away from playing with brands, advertisements and consumerism. The omnipresent modern obsession with branding and the culture of consumerism inspire the British artist to satirically examine the mechanics of capitalism and the modern version of democracy. Waring finds his inspiration in the age where communication and miscommunication are intertwined within a counterbalanced power structure of our time. The artist is recognized for his experimentations with the so called "counter-propaganda" where he explores our generation's sociopolitical nature and relationship with the "system." The prolific artist conveys his creative force through a variety of techniques, ranging from etchings, sculptures, spray painted canvases, collage, oil paintings and drawings.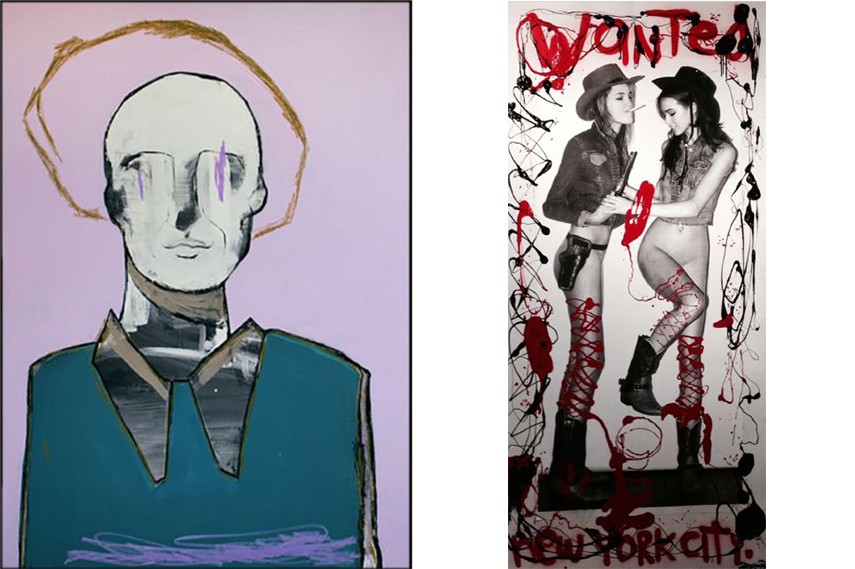 Blurry Figures and High-Profiled Artistic Versatility
Often described as a modern Renaissance man, David King Reuben is a creator fluent in all artistic practices. Ever since he was a child, arts and crafts came as a natural thing to him, a passion he continued to pursue throughout his life. As for many artists, art came to him as a way to escape the quotidian life and as a chance to do some internal and external searching to find out who he was and who we are as changing human beings. His work became characterized by strong-bold colors, often startlingly bright, and usually contrasted with fine, smooth surfaces. A single figure is brought to focus in a blurry manner, making the viewers lose themselves while gazing into the spotlighted humanoid shape. Reuben strives to engage the viewer with the artwork, trying to emphasize the time needed to understand a piece and evaluate it. With some works, he applied up to 40 layers of paint on a single piece in a painstakingly attentive process which required utmost attention and a lot of time. So, at least a small portion of such effort and time is required from the viewer to truly comprehend and enjoy the artwork.
Another artist who truly lives and breathes his art, Harif Guzman likes to keep it straight forward and to the point. The Venezuela-born creator had spent a lot of time having to travel and shift through different cities from an early age. This kind of a life left a huge impact both on his growing up and his work. The variety of cultures, colors and influences were subliminally downloaded into him, making him a versatile artist that he is today. After being homeless in New York, Guzman began tagging the streets, soon he received recognition for his work and his career as an artist blossomed. Even though he tries to escape the celebrity status and tries to let his art speak for itself, famous collectors like Tommy Hilfiger, Dag Cramer and Uma Thurman have been great supporters of Guzman's transition from street artist to contemporary painter. Harif Guzman has done artistic collaborations with such brand giants as Ralph Lauren, Volcom and Burton, and his artwork found its way to famous magazines like Italian Vogue, Thrasher, Sugar Skateboard Magazine and others.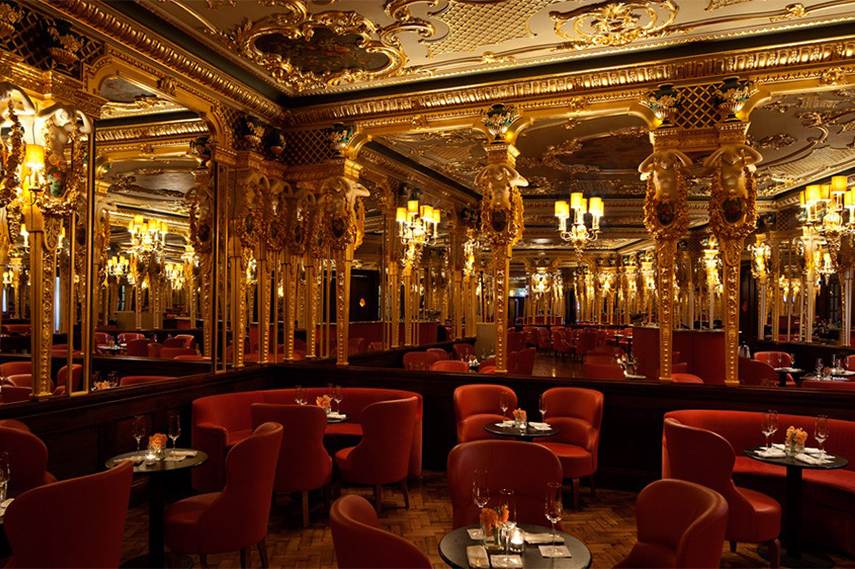 Luc Waring, Harif Guzman, David King Reuben and Massimo Agostinelli at HOLD FAST ARTS CLUB in London
The prestigious Café Royal Hotel will be the host of this group show curated by Chris Bauer. Works of the four represented artists will provide a unique blend of modern expressionism, displayed through a variety of styles and mediums. The show will feature David King Reuben's pieces from the last 4 years, hand-picked from his private collection. As for Luc Waring, some of the most recent works, created exclusively for HoldFast, are to be displayed. Waring ventured into new media and incorporated nudity from his personal never-shown analog photo archive. Harif Guzman's individual pieces from his internationally renowned series One of a Kind Series and Most Wanted series are to be displayed at the show. Massimo Agostinelli will be presented with his pieces from the latest Anagram edition where the artist explored the literal expression through mixed media. Luc Waring, Harif Guzman, David King Reuben and Massimo Agostinelli group exhibition at HOLD FAST ARTS CLUB starts on the December 17th, 2015. The ''invite-only'' evening reception is hosted by Café Royal Hotel at 68 Regents Street in London, with the start at 6pm. For inquiries and guest-list contact holdfastartsclub.com
All images courtesy of HOLD FAST ARTS CLUB
Featured images: Hold Fast Arts Club ; Luc Waring - Untitled, 2015 ; Left: Massimo Agostinelli - Clint Eastwood, 2015 / Right: Harif Guzman - Construction, 2014 ; Harif Guzman - Gold Wall, 2014 ; Left: Harif Guzman - Squat made, 2011 / Right: David King Reuben - La Jetee, 2012 ; Harif Guzman - Mono (white), 2014