When it comes to local and global art dealers, an often asked question in the contemporary moment is - are those figures capable of generating the artistic production, aside from just purchasing it? This is hardly the case unless the art dealer is more of an art collector and a donor. However, if we look back to the past, there were certain individuals who fiercely supported contemporary art by purchasing, recommending, promoting, and exhibiting it. A good example in the American context is the activity of Holly Solomon.
This astonishing woman was a prolific postwar collector who boldly started building an art collection by gathering quite radical works of art. In the 1950s, Solomon was an aspiring theatre actress in New York, and an avid visitor of uptown galleries such as Leo Castelli, Sydney Janis, and Betty Parsons. As time passed by, she gradually established close relationships with the art community, and her trained eye and an incredible intuition led her to create a daring selection of a different art aesthetic.
In order to reevaluate the significance of Holly Solomon's efforts to support and promote the radicalism of the artists she found crucial, the Marlborough gallery decided to present a sort of a retrospective exhibition simply called Selected Works from the Collection of Holly Solomon 1968-1981.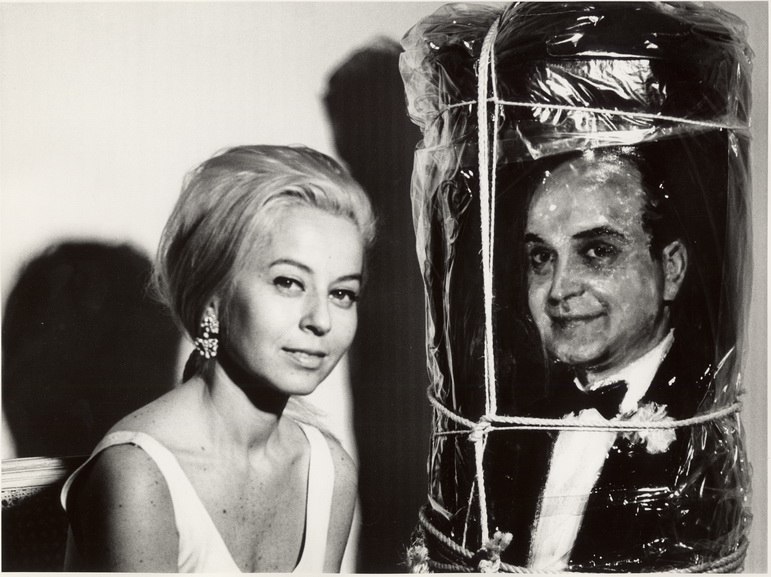 The Life of Holly Solomon
The renowned collector Holly Solomon was born Hollis Dworken in 1934. Initially, she attended the Vassar College but transferred to the Sarah Lawrence College where she graduated in 1955. Two years prior to finishing her studies, she married Horace Solomon. Shortly after moving to Manhattan, she became an aspiring stage actress and was enrolled in Lee Strasberg's Actors Studio.
Around the mid-1960s, the Solomons stared collecting Pop Art and in 1969 they opened an alternative space called 98 Greene Street Loft which mainly housed performance art. Holly used to record the performances, and out of that material she made a five-part documentary film which was shown at the Edinburgh International Film Festival in 1972. However, 98 Greene Street Loft was closed in 1973.
This particular exhibition space gathered artists such as Joan Mitchell, Judy Pfaff, Gordon Matta-Clark, Laurie Anderson, Robert Kushner, Nam June Paik, William Wegman, and few others. Ten years later, the couple reopened the gallery at 724 Fifth Ave at 57th, and moved it again in the early 1990s back downtown to SoHo at 172 Mercer Street.
Interestingly so, Holly Solomon was also a proponent of the Pattern and Decoration art movement of the late 1970s and early 1980s, based on the reaffirmation of non-Western and feminine modes of art making aimed to disrupt the male-dominated art climate of High Modernism. Although the male artists belonging to the Pattern and Decoration denounced any social engagement and were concerned with the aesthetic problematic, the female ones were interested in a more social active component of gender-based politics and feminism.
In the late 1980s, Holly Solomon activated a subscription-based monthly video service called the Arts Video News Service, which featured art reviews, interviews, and information about the exhibitions in New York galleries and museums.
The Collecting and Dealing Activity
The social and political climate of the 1960s and the revolutionary activity of the feminist movement and the anti-Vietnam war protests had an effect of Solomon, who became interested in artists working against the Abstract-Expressionist, Color-Field or Minimalist tendencies.
Holly began collecting Pop Art in its formative days in New York City around 1963, and the first artworks she bought were made by artists she loved and could afford regardless of their fame. Namely, the collector was interested in participating and supporting, and so she often commissioned portraits of herself and her family in the artists' environments. Solomon's collection grew and it now encompasses works of younger artists such as Jasper Johns, Andy Warhol, Christo, Roy Lichtenstein, Claes Oldenburg, Tom Wesselmann, and others of the new Pop-art generation.
As it was already mentioned, Holly was an avid follower of the latest tendencies, so it is not unusual that in 1968 she started collecting Conceptual Art. Her collection included language-based and body-related works by Dennis Oppenheim and Bruce Nauman, as well as Robert Barry, Alan Saret and Gordon Matta-Clark. As a result of such a fascination and the 1968 zeitgeist, one year later Holly Solomon opened the 98 Greene Street Loft, with the guidance of Gordon Matta-Clarke.
Although New York City declared bankruptcy in 1975, Holly opened a new space called Holly Solomon Gallery on 392 West Broadway in Soho, becoming an art gallerist. Although the venue featured solo exhibitions by Thomas Lanigan-Schmidt, Gordon Matta-Clark, Brad Davis, Neil Jenney, Ned Smyth, William Wegman, and Robert Mapplethorpe, Holly was more focused on representing new female artists such as Laurie Anderson, Mary Heilmann, and Valerie Jaudon. All of them were exploring various contemporary issues, including environmentalism, political activism, gender, and feminist themes, etc.
In the early 1990s, the gallery moved back to SoHo, at 172 Mercer Street, where Holly Solomon exhibited her regular artists such as Nam June Paik and Izhar Patkin. Nevertheless, due to real estate and legal difficulties, she closed that venue in 1999 and continued dealing art in a single room gallery at the Chelsea Hotel until her death in 2002.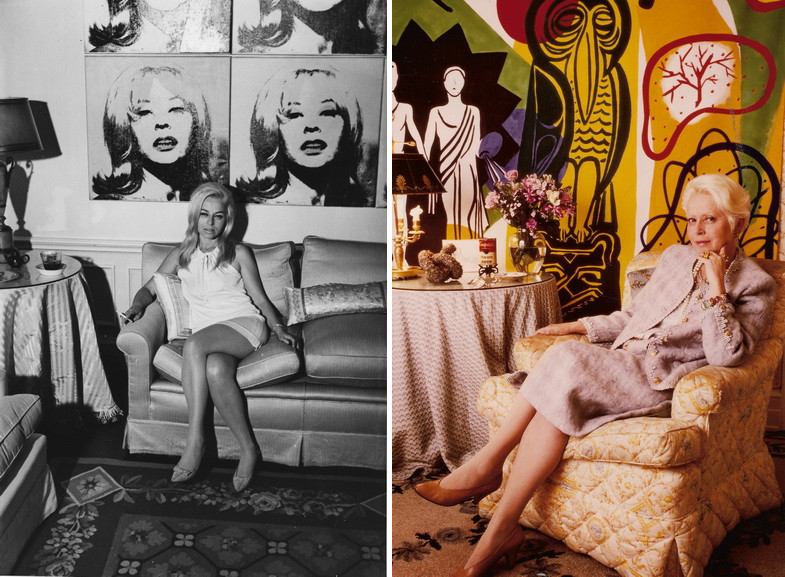 Holly Solomon at Marlborough
The upcoming exhibition is curated by Holly's son Thomas Solomon; it will definitely present how valuable the activity of this bold woman was, and how persistent she was in promoting the artistic ideas aimed to transform the society or at least make certain issues more visible.
Selected Works from the Collection of Holly Solomon 1968-1981 will be on display at Marlborough Contemporary in London from 29 May until 29 June 2019.
Featured image: Holly hanging Robert Kushner May 1981 at Holly Solomon gallery. All images courtesy Marlborough Contemporary.