One of the beauties of street art is the fact that it happens, as the name suggests: on the street, for anyone and everyone to enjoy. This time of year we are used to so many street art festivals taking place around the globe that it's almost impossible to choose which of the amazing walls we would feature in our monthly Street Update.
Under the current pandemic however, working outdoors has been put on hold for most artists, who now have to find ways to get creative in quarantine. One of them, Jacoba Niepoort, found such a way, not just for herself but for many of her colleagues.
Presented by Void Projects artist group with which she is collaborating, the Home MuralFest is Jacoba's brainchild that is gathering over 50 street artists who will create a live intervention in their place of isolation, be it their home, studio or yard.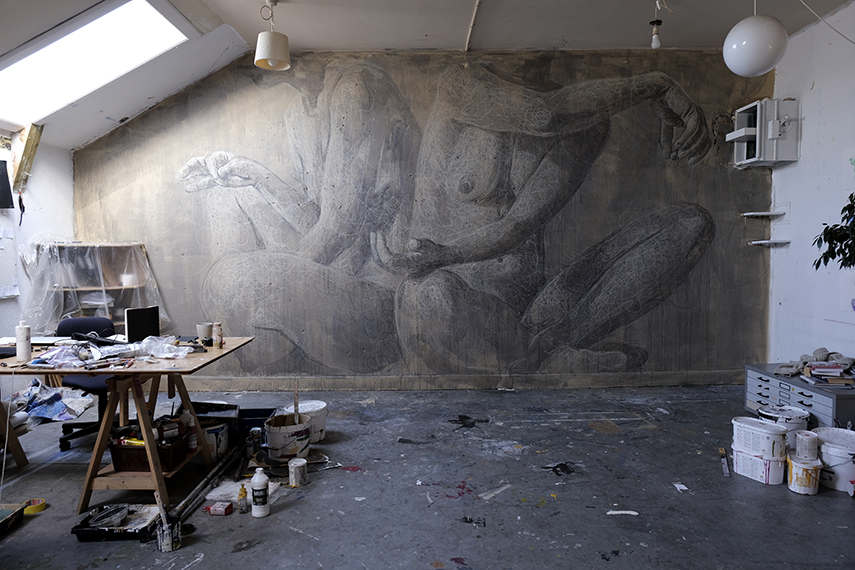 The Home MuralFest 2020, Courtesy Void Projects and Jacoba Niepoort
You may have already heard of Void Projects, initiated by Axel Void. Together with other artists, the platform aims to foster a dialog outside of the conventional art spaces and give life to a shared space for creativity.
Following their Miami residency program of late 2019, Void Projects are moving their activities online for the time being with the Home MuralFest; between April 12 and 30, 2020, street artists such as Fintan Magee, Faith 47, Helen Bur, Icy & Sot, Ella & Pitr, Artez, and Borondo will document and release brand new works made within their own homes, to contribute to this one-of-a-kind street art festival.
Jacoba herself is also participating from her quarantine in Denmark, from which she was also kind enough to talk to us about the Home MuralFest. In this Widewalls podcast, we delve into the thought process behind the idea, the subject of her contribution to the festival, the way her art evokes the feelings of solitude and the shapes of human connection, and more.
Have a listen below!
For more Widewalls podcasts with the world's top artists, art professionals, and enthusiasts, visit our page on SoundCloud!
Artists worldwide can now also participate in the Home MuralFest by following these guidelines.
Scroll down for more images.
All images courtesy Jacoba Niepoort, Void Projects.