For years now, maybe even decades, we saw the Hong Kong art scene as a rising one, and an art market that will one day stand shoulder to shoulder with the likes of New York City and London - the key phrase being "one day".
As it turned out, that day may soon be approaching, as Hong Kong will quickly begin to feel the effects of the radical moves made with goals of developing the city's art-hosting abilities.
Aside from finally making some progress on closing the gap between the art market and practices of the local community, Hong Kong welcomed a record number of new galleries in recent times.
Most of them are attracted to the economic state of the city and the rising market, but many seem to believe that the construction of H Queen's tower will be the true turning point in the evolution of Hong Kong's dynamic art world.
H Queen's will be a purpose-built alternative to cramped office buildings and remote industrial lofts. With its lower levels already near operational, H Queen's started demonstrating how it'll be capable of meeting the functional needs of art exhibitions, offering them what they need to operate as efficiently as possible.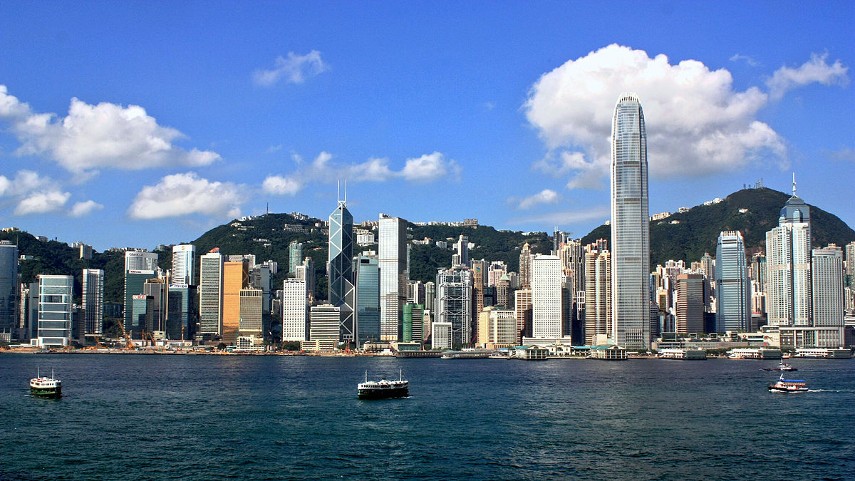 Why Art Galleries Are Swarming to buy Property in Hong Kong
William Lim, H Queen's architect and the founder of Hong Kong-based architecture firm CL3, has an interesting opinion on why the city was never so attractive to art exhibitors:
Hong Kong may be famed for its hyperactive skyline but its sheer density and exorbitant rental prices mean that many of the city's art galleries find themselves squeezed into buildings originally designed to accommodate shops or offices.
H Queen's aims to remedy that problem and that will definitely have a positive effect on the overall state of the Hong Kong art scene[1]. Always a city flush with big-name, big-budget auction and gallery sales, Hong Kong is now finding its feet in accommodating functional and practical needs of an art gallery.
Hong Kong's appeal as a trading post is an obvious advantage to a local art gallery - not only is the city a gateway to China, but its special region treatment provides free economy, low taxes, an openly traded currency and an English-speaking workforce.
Galleries are also encouraged by the fact Hong Kong allows controversial and political content to be openly exhibited, both at high-end auction houses and within the graffiti and street art scenes.
Art Basel Hong Kong is another attraction as its predicted the event will soon be surpassing the famous Miami Beach Art Basel in terms of numbers.
The Still-Lingering Arts Problem a Hong Kong Gallery Faces in 2017
Despite all the positives, truth be told, Hong Kong still has ways to go before it even thinks about challenging the world's highest art market revenues. A lack of local interest is a huge concern and it remains to be seen how an art scene with over 7 million people can function at a high level if only a small percentage of locals are actually interested in participating.
Currently, there's not a single major modern or contemporary art museum open to the public, something which is unlikely to be resolved before 2019. To make things even more intriguing, the local populace is not too concerned with the situation.
Still, owners recognize the potential of the metropolis as a global art epicenter and are making moves to secure their spots in Hong Kong, hoping that the city's scene will soon explode despite the often passive local circumstances.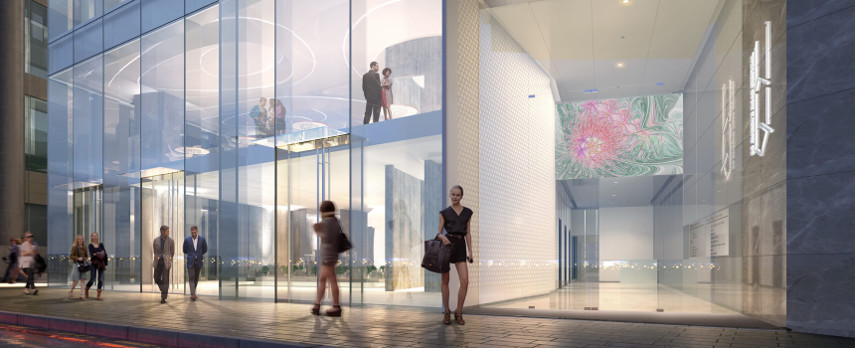 Galleries Who Now Call the Dynamic Chinese City Their New Home
As you are reading this, Hong Kong's value as a home for art exhibitors is going nowhere but up. David Zwirner, Pace Gallery and Hauser & Wirth are among some of the world's leading art galleries that secured their spots within the aforementioned H Queen's tower in 2017 alone, as if a part of a domino effect.
Pearl Lam Galleries, Seoul Auction, Massimo de Carlo and the Tang Contemporary Art Gallery are other noteworthy names that are expanding to Hong Kong and becoming a part of the city's already impressive collection of art galleries.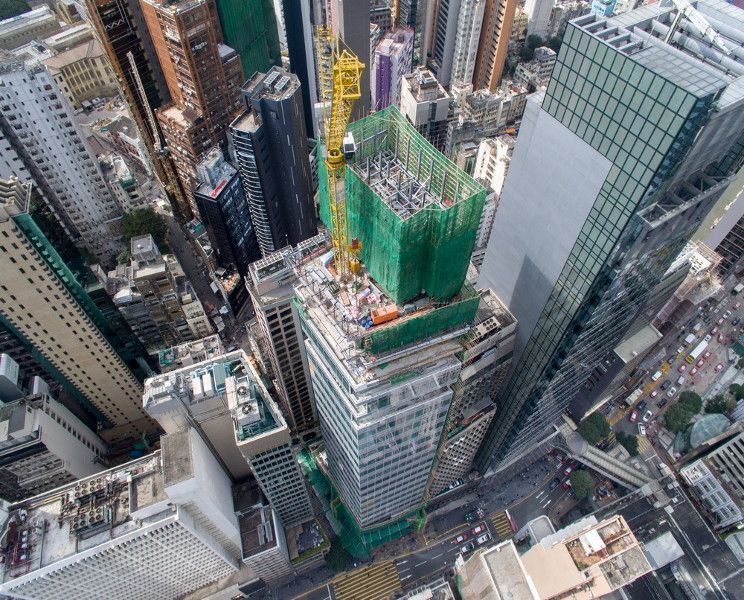 The X Factor of the Hong Kong Art World - H Queen's
An architectural icon in itself, H Queen's was designed to be at the center of Hong Kong's art and lifestyle[2]. The development of its non-traditional spaces for exhibitions have a goal of both promoting the arts as well as expanding the local audience.
In close vicinity to many prominent landmarks and with the main entrance facing the city's highest foot traffic corridor, H Queen's positioning played a big role to William Lim:
Many have relocated to older industrial areas like Wong Chuk Hang and Chai Wan but this has a serious impact on their accessibility for the wider public. The result is you'll often find exhibition openings happening only on the weekends, while in Central, galleries have much more flexibility.
Combining advanced modern designs and a premium tailored space with historical settings, H Queen's will almost certainly become a leading location of art galleries in Hong Kong from the moment of its opening.
Great emphasis on spaciousness, functionality, eco-friendliness and energy efficiency will make it one of the most sought-after locations for exhibitors around the globe.
The Special Treatment H Queen's Offers to Curators and Their Art
Since the architect and the designers of H Queen's were all aware of the building's innovative status, it was very important for them to not repeat the mistakes of generic office buildings.
H Queen's, with its 21 floors of gallery space, primarily offers flexibility and diverse showcase options to renting studios. It also reduces the challenge of installing large artworks, without resorting to oversized cargo lifts that take up floor space. Artworks weighing up to 1.25 tonnes will be lifted from the rear of the building with a gondola system and will be inserted through sliding panel windows.
The dot pattern acts as a recurring theme throughout the space of H Queen's, present on everything between illuminated wall panels in the lifts and the facades. However, this is more than just a cunning look as the dots form part of the window's sun-shielding layer, another quality of the building's artwork practicality.
Most importantly, H Queen's will offer a fantastic alternative to cramped office buildings and remote industrial lofts that become synonymous with presenting art in Hong Kong. The new complex will provide the gallery owners with everything they need to operate efficiently and it will also equip them with a few practical perks along the way.
References:
Lau, J., October 23, 2017, Hong Kong's Evolving Art Scene, The New York Times [Sep 12, 2017]
Seow, J., April 13, 2016, H Queen's to become Central's next Art Hub, InDesign Publishing [Sep 12, 2017]
Featured image: Hong Kong Skyline at Night, via tqn.com. All images used for illustrative purposes only.