During historic two weeks of May, when Impressionist and Modern art, as well as Post-War and Contemporary art sales were held at Christie's and Sotheby's, total of $2,618,495,400 (yes, $2.62 billion) were gathered, including buyer's premium. But, thanks to guaranteed prices that both houses are using heavily, it remains unclear what were the real profits of two biggest auction houses in the world. As Telegraph informed, out of 35 lots at Looking Forward auction at Christie's, which amassed $706 million, only one didn't have guaranteed price - and that one was Alberto Giacometti's sculpture Pointing Man (L'homme au doigt), which was sold for $141 million, the new world record price for a sculpture.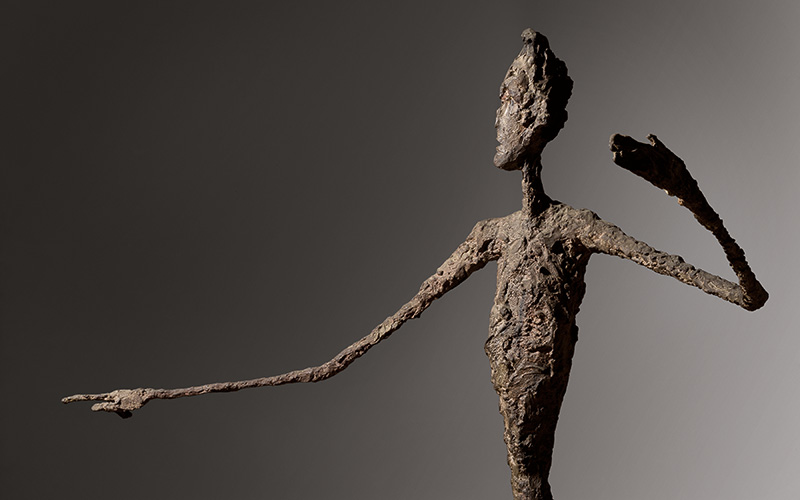 Why Guaranteed Prices?
According to some reports, guaranteed prices, or guarantees, were introduced way back in 1971, when 47 works by Kandinsky were offered at Sotheby's with guaranteed prices. They are being used to allure potential sellers to put their art possessions on sale - if sellers know they'll get a guaranteed price for an artwork in their belongings (and guarantees are usually set around low estimate), then they don't have any risk that their painting will go for fewer amount of money than expected. But, risk is not disappearing, it is just translated to auction houses. How does it work? Guarantees could be given by either auction house or a third, usually undisclosed bidder, or both. When an auction house gives a guarantee, it obliges to buy auctioned artwork, if no other offers are given. This is the worst-case scenario for an auction house, because this way it loses money. But, if someone else gives a counter offer, the auction house is bailed: usually these arrangements mean that all the amount of money that exceeds a guarantee is being split by the seller and the auction house, in various percentage. The other way is that someone else gives a guaranteed price. If no one else is interested, that person walks away with the artwork for a minimum price. If there are more bidders, then the difference between guaranteed and hammer price is being split between the auction house and the person that guaranteed the minimum price - usually fifty-fifty. Also, these auctions start with something called a Chandelier Bid - this is a bid that was not signaled by any participant in the auction, but was fabricated by the auctioneer, who is pointing to the ceiling or other parts of the room, to give an illusion that actual bids are being made.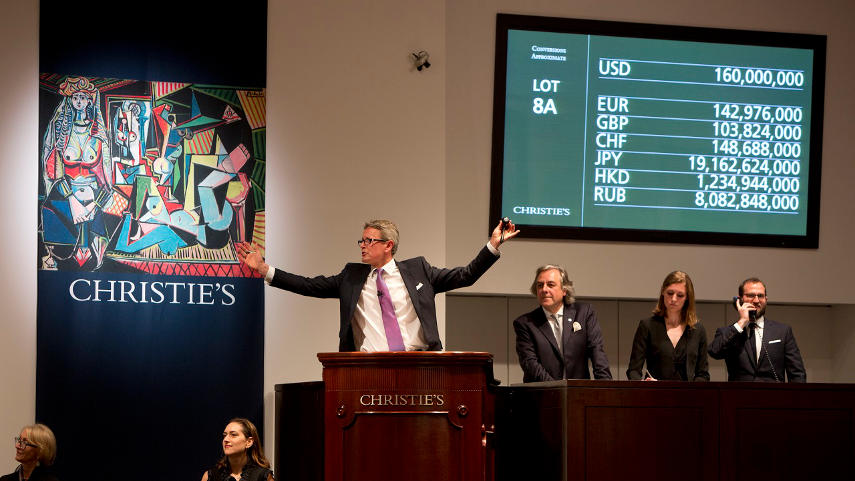 The Risk is in da House
So, if everything goes well, the auction house will make money on these guarantees, or reserves, which is always a good thing for them, especially now, when profit margins are getting thinner and thinner, due to the large competition. This is not illegal behavior, and all lots that have guaranteed prices are marked in catalogues. But, what if nothing goes well? Then we go back to November 2008, when all markets were heading south. The New York Times reported back then that Sotheby's has lost about $52 million just in the fall of 2008, and all because of guarantees. Because Christie's is a private company, they were not obliged to release such an information, but their loss was measured in millions, as well. Both Sotheby's and Christie's officials said back then that their respective houses will stop practicing guarantees, for indefinitely. But, the things have changed, and the art market is better and bigger than ever, so, auction houses are back in guarantees business.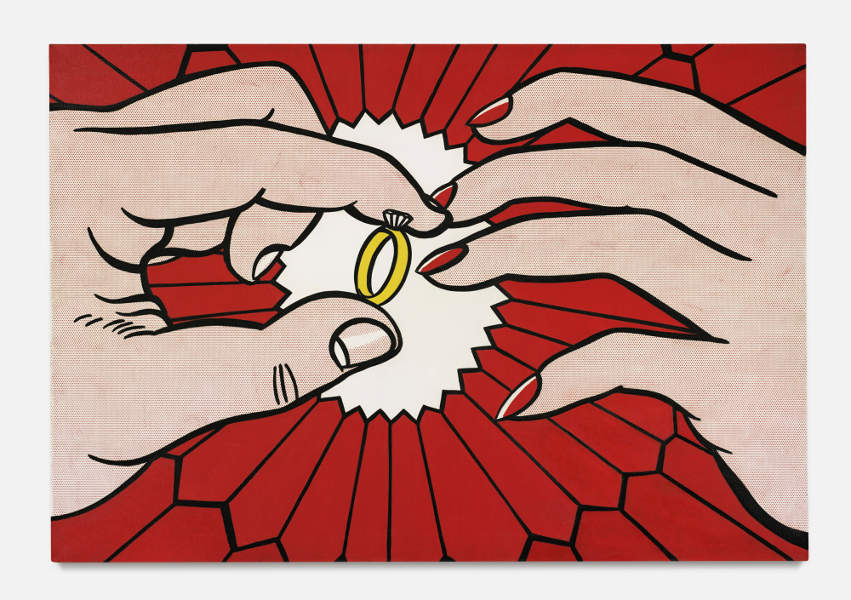 The Historic or "Historic" Spring Sale?
Now, let's go back to that historic two weeks that we've mentioned at the beginning. According to Telegraph, at Post-War and Contemporary Art Evening Sale at Christie's, prices for 50 out of total 84 works were guaranteed - it's total low estimate was set at $500 million, and $378 million were already reserved in guaranteed prices: that's more than three-quarters. The majority of those $378 million - Telegraph says $250 million (a quarter of a billion dollars!) - were guarantees by Christie's. Sotheby's also did similar, as one half of estimated $315 million value of their Contemporary Art Evening Auction was guaranteed - about half by third persons, and about half ($84 million) by Sotheby's. The auction ended with total sale of $380 million. So, there's a question were this really historic weeks at Christie's and Sotheby's, profit-wise? As much as auction houses are at risk with this kind of a business practice, another question is being raised: is it fair to the others, to the real bidders? While these actions by the auction houses, without a doubt, raise prices of auctioned artworks, it might be reflective for actual buyers: why would they go into an auction battle, if they know there just might not be other buyers to confront?
Sign up now for My WideWalls and be up-to-date with contemporary and street art.
All images for illustrative purposes only.