Internet is typically cast as the great enemy of traditional culture, an entity often condemned for undermining the music business, the film industry and even publishing. Yet, one form of art seems to be able to adapt, and to perhaps even find a way to thrive in the Internet setting: visual arts, as well as the online galleries and aggregators selling them, are booming online.
After more than a decade of facing resistance caused by uncertainty, people are now finally comfortable with the experience of buying expensive artworks on the Internet. The online art market has responded to such circumstances in kind - an increasing number of websites selling visual artworks are now attracting not only young and first-time buyers, but also seasoned art collectors.
For traditional "brick and mortar" galleries, accessing this market is far from being a cake walk. This is why we've compiled a list of seven tips that should get you well on your way to better sell art online.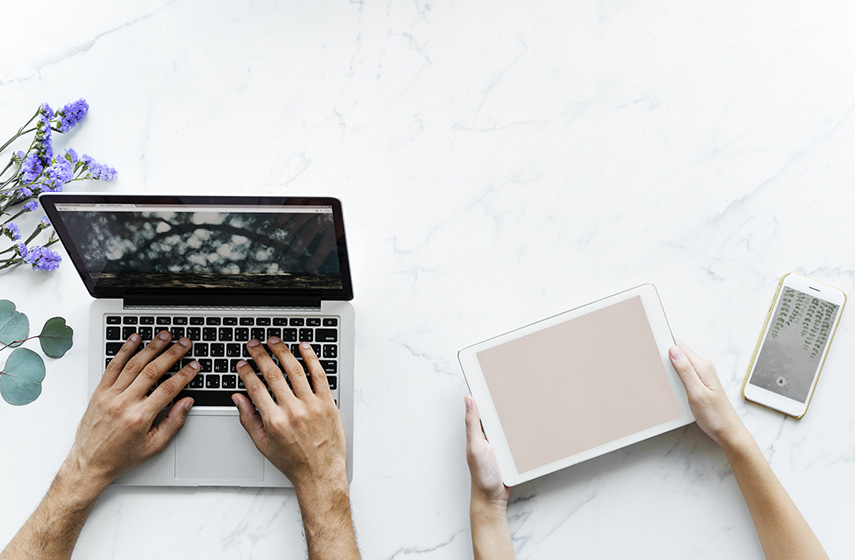 Make Use of Traditional Digital Marketing Techniques
For galleries willing to exist online, traditional digital marketing techniques can do wonders in terms of increasing purchases. After all, digital marketing works for any product you wish to sell online, so why not do the same with art?
However, finding the right digital marketing agency can be tricky as there is a lot of them out there. And, like with any other industry, there are good ones and there are bad ones - picking the right digital marketing consultant will make or break your online distribution strategy. You do not want to be putting cash into an "expert" that isn't able to get you results.
Just remember to grow your base progressively, keeping an eye on return on investment, testing different channels until you find the ones that work best. There's no such thing as reaching digital heights overnight.
And when this is done, remember that what works today may not work tomorrow. For instance, whilst Google Adwords may have been the best marketing channel a few years ago, Facebook Ads seems to provide better ROI these days, but it could well be replaced tomorrow by another channel, such as Instagram Shopping which is currently being tested.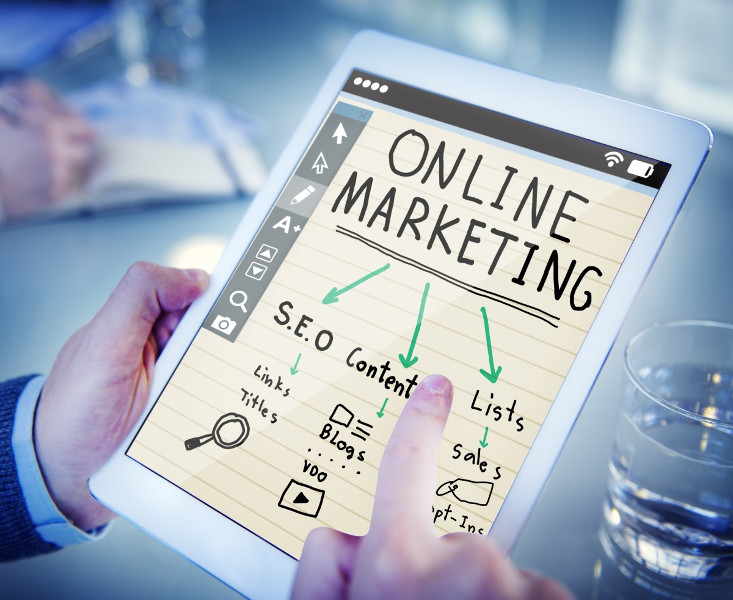 Do Not Invest Too Much In Your Own Website
As counter-intuitive as it may sound, you should not invest too much in your own website. Why? Well, keep in mind that your website is primarily just a showroom for customers who are already acquainted with your gallery.
According to the 2018 Hiscox Report, people prefer to buy artworks on platforms they are already familiar with. Also, whilst building a website can be reasonably cheap, growing traffic on a website is always going to be an expensive decision. And converting it into sales is a science which needs proper e-commerce skills. This means that you should definitely strategize about how your website is able to please customers who already bought art from you, not how it's able to attract new customers. Whilst the latter, however, is not supposed to be completely neglected, you should be aware of what your priorities are.  So the general rule of thumb is that you should not expect or plan to sell art directly from your website unless you are ready to materially invest in it.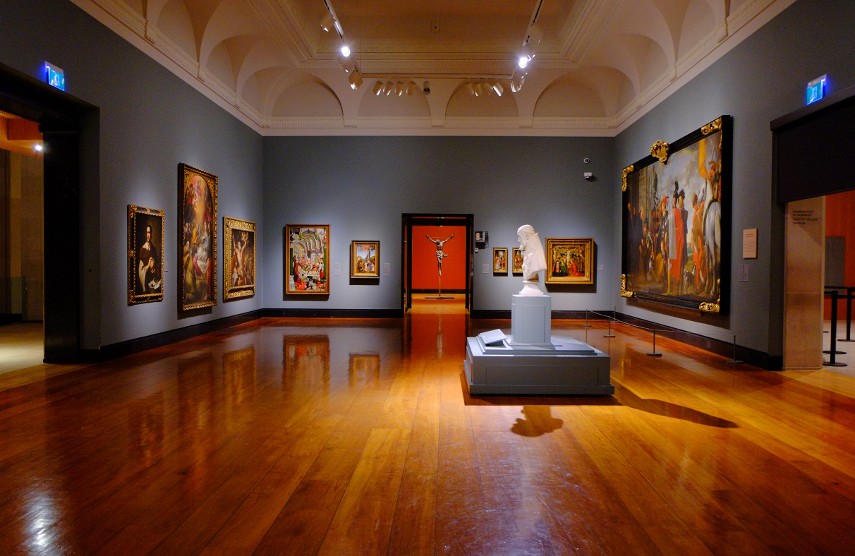 Maximize Your Presence On Marketplaces
Instead of selling art online on your own, your gallery should be looking for third party platforms, marketplaces dealing exclusively with selling artworks or reaching out to art collectors. Let them do the heavy lifting while you concentrate on what you are best at: building your roaster of clients, and sell them art.
Our advice is that you should be present on more than one marketplace at all times. Three would seem a minimum number, but some galleries (especially online-only galleries) can be present on more than ten. Keep an eye on them all, compare them and make decisions based on their respective efficiency.
A marketplace is not performing as well as you hoped? You will be tempted to try another one out. But before you make that decision, remember that those platforms work more and more like social media: you progressively grow your fan base, art lovers add your artworks in their "wishlists", they follow you or your artists, and may decide to buy at a later stage. This represents an asset that you will build progressively, and lose on the day you close your account.
Having a presence on several third party marketplaces has also the benefit of spreading your risks and stabilising the flow of leads that you receive; Indeed, those platforms, including ours, are changing their models and display algorithm frequently and can perform quite irregularly.
By doing that, you also avoid favoring one platform against all the others, taking the risk to create a dominant player which we believe would be a great danger to the profession as a whole.
We recommend of course checking out our own marketplace, but there are many others to choose from such as Artnet, Ocula, Artspace, Artsper, Artsy or 1stDibs, just to name the most famous ones.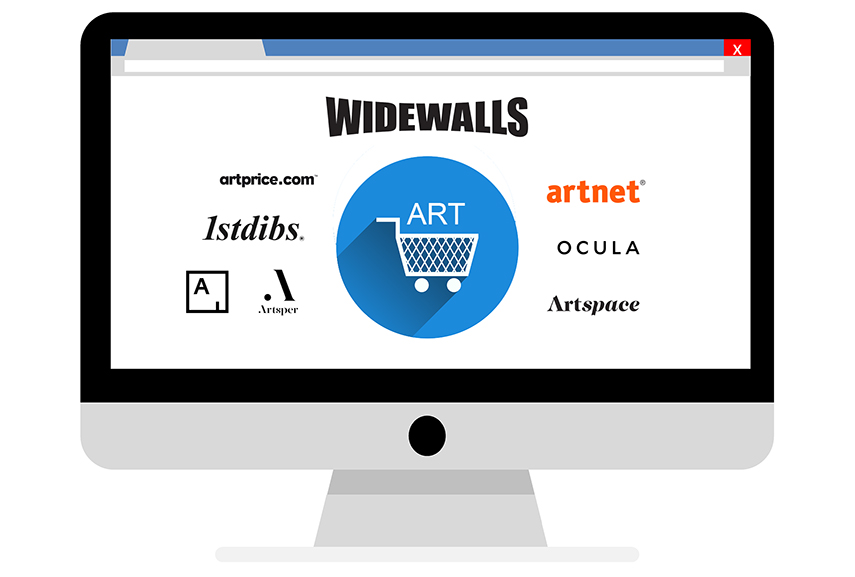 Make The Right Image Choices
Needless to say, you want your images of artworks displayed online to be as professional as possible. The good news is that photographing your art has never been easier and you will probably only need a reasonably good camera and a stand.
More importantly, you should, where possible, provide for each artwork displayed online a set of 5 images:
The artwork itself, of course;
The artwork in context, so that it is easy to understand its proportions (this can be a real image or a digital mock-up);
A close up detail of the artwork so that the viewer can really see the texture of the surface;
An image of the back of the artwork: it allows viewer to see how it is mounted, and to see any marks that may appear at the back;
And finally a close up image of the signature (if relevant).
You can also add images of installations, but this can be a bit puzzling as you will also show other artworks on this image, and our recommendation is to only show what is for sale.
Finally, do not photograph an artwork framed if you are not actually selling it with the frame - it will only confuse potential buyers.

Always Be Transparent With Art Prices
There's nothing that compromises customer trust more than giving out incorrect or unclear pricing information. You need to make sure that correct price information is provided for all your artworks, and that it includes all additional taxes or fees, except potential shipping costs which are typically charged extra and vary depending on your customer location.
According to the aforementioned Hiscox Report, the lack of price transparency  is a major issue in the online art market, so it certainly makes sense to keep good records in terms of knowing what your prices are, and to display them transparently.
Also be aware that the aforementioned marketplace platforms prefer displaying artworks with prices. Their default display algorithm will likely favor those artworks, and all of them will have filters that separate pieces with prices from those whose purchasing value is unspecified. And chances are that most visitors, especially those willing to buy, will be browsing through artworks with defined value.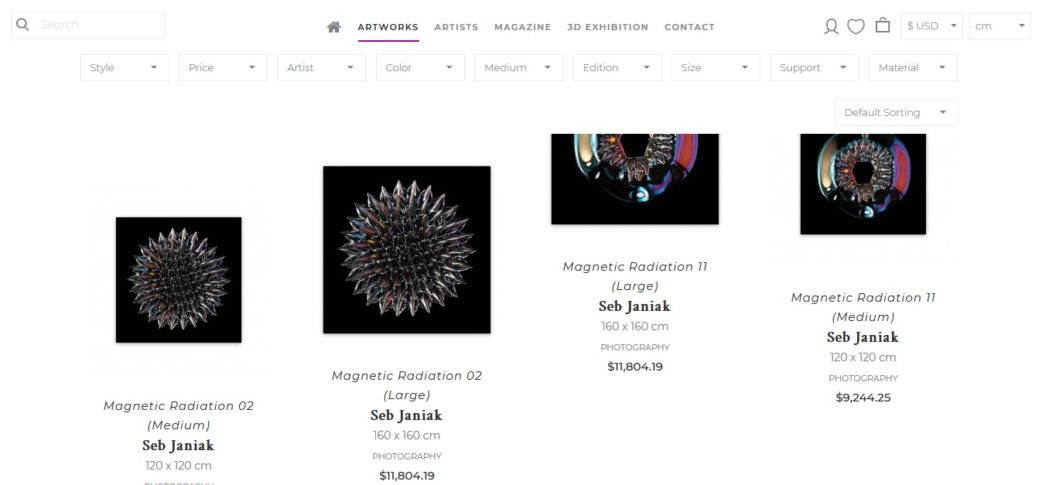 Be Active Regularly on Third Party Marketplace
No matter which third-party marketplaces you decide to go with, you will need to be active on all of them, ideally on a daily basis. You should be uploading artworks regularly as nearly all platforms for selling art have filters that allow works to be sorted based on what was most recently uploaded.
If you, for some reason, do not have new artworks to upload, then simply "refresh" them - this is a term used for when galleries remove an artwork from their marketplace profile and then re-upload it again without changing a thing. The same effect as uploading new artworks is achieved.
Finally, remember that selling online is a numbers game: the more artworks you display, the more likely you will sell online. An inventory of 150 artworks present at a single marketplace at any given time is a minimum,  with some galleries having more than a thousand artworks simultaneously present on a single platform.
Anyhow, do not expect that uploading fifty or so artworks on one marketplace and waiting for collectors to contact you is going to get you anywhere.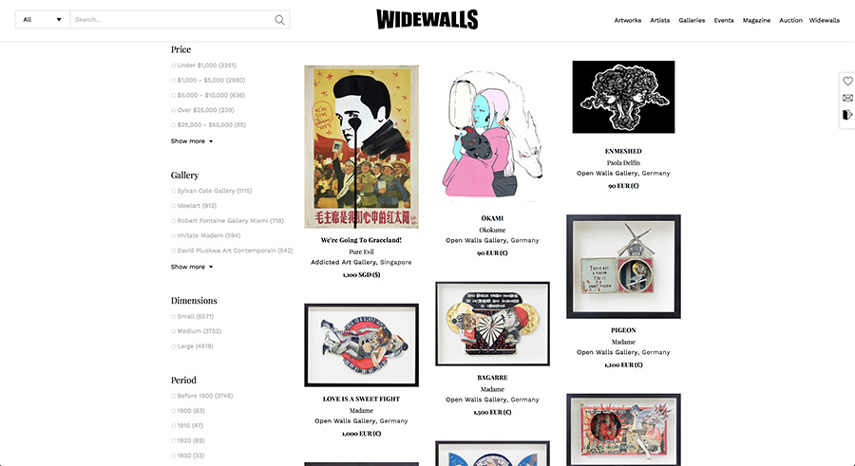 Document the Artworks Well: It is Half the Job of Selling Them
Every single artwork present on your website or on third party marketplaces needs to be well documented. Their descriptions need to be accurate and should cover as many fields as possible, like the creative process, inspirations behind the work, exhibition history, a comment or two from the artist, the technique in which it was made, contextual information, etc. Avoid descriptions that are too commercial, but rather, remain factual.
We're all aware that this is a tedious task, but artwork documentation is effectively the equivalent of your "pitch" to a potential buyer. It needs to be done right.
Written in collaboration with Andreja Velimirović, from the Widewalls Editorial team.
Featured image: Day of the Souls online art exhibition, via mnartists.org. All images used for illustrative purposes only.