Get the privilege to peek into the gardens of whispered secrets at the newest exhibition of Howard Gross at Causey Contemporary in New York. Secrets are sometimes floating around us as the untold truths, and sometimes they are whispered in confidence. Either way, there is no point in hiding anything, because in the end, every truth will come out in the open, and every single secret will become feelable, sensible, even obvious. Or, is it our own nature that we want to hide? Howard Gross wanted to answer that question. He wanted to make those secrets hearable as whispers, and to make them somehow visible, so he arranged his miniature relief sculptures as so-called gardens of secret whispers. Do not miss the chance to find out what those untold truths are about.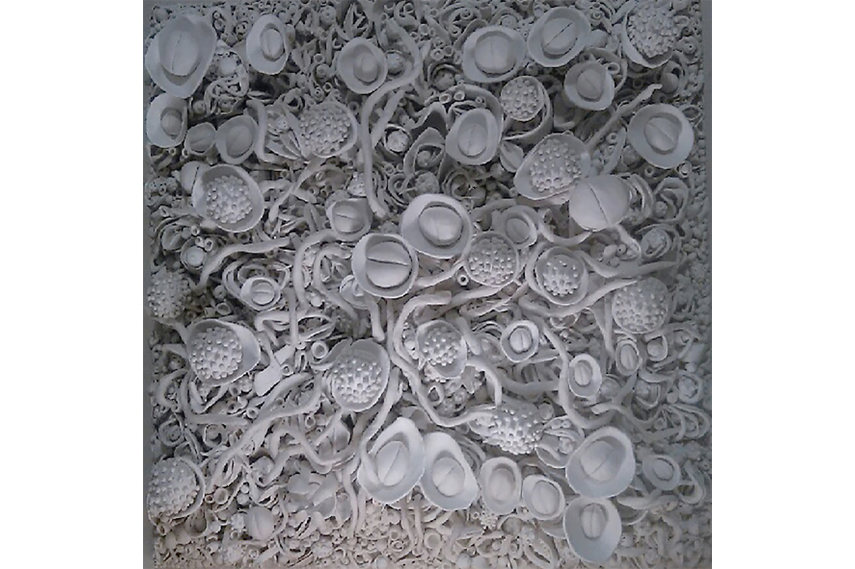 Moving from Medium to Medium
Throughout his career, Gross was very keen on experimenting with different techniques and mediums. At first, after graduating from Art Institute of Chicago, his choice was oil on canvas. Then, he turned to box sculptures, from which he proceeded to relief sculptures, but he didn't stop there. During the 1970s, he moved to New York City and started experimenting with photography. He had been capturing everything around him, and then the idea hit him. He started photographing his fellow artists with their eyes closed, which later became his famously known photo-series A Closed Eye Concept. It really had become something like specific art concept to him, so, 20 years later he updated the shootings and re-exhibited images once again in New York City.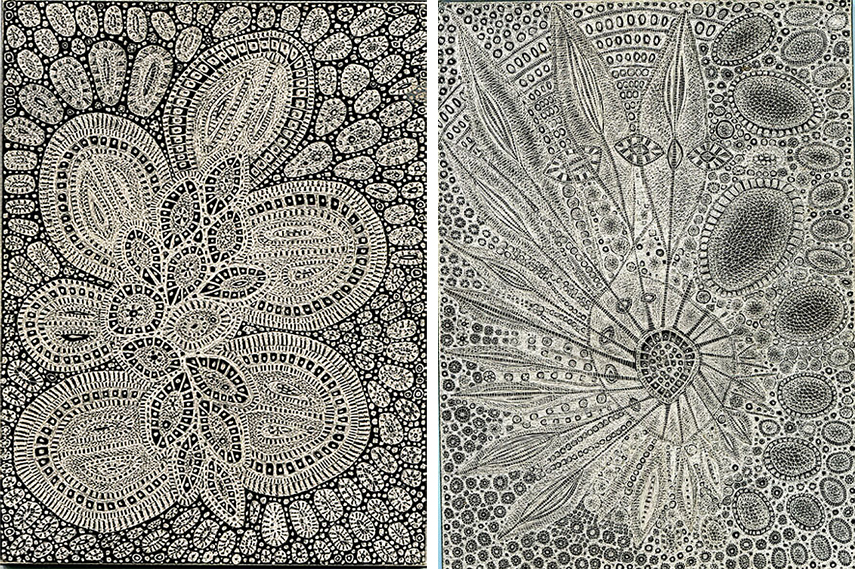 Endless Possibilities of Pen and Paper
Afterward, Howard Gross had been exploring the endless possibilities of pen and paper. His drawings may have simple names, such as Surrounded, Assimilated, Submerged, or Celebrating, but they are far more than simple sketches. The vast majority of them is in black and white, yet very rich in texture and complex in details. After black and white phase, he jumped into the colorful playground of his mind, making some of his best artworks so far. He had left the uniformed monochromatic art expression and started layering drawings with various color shades while creating an ambiguous abstract art.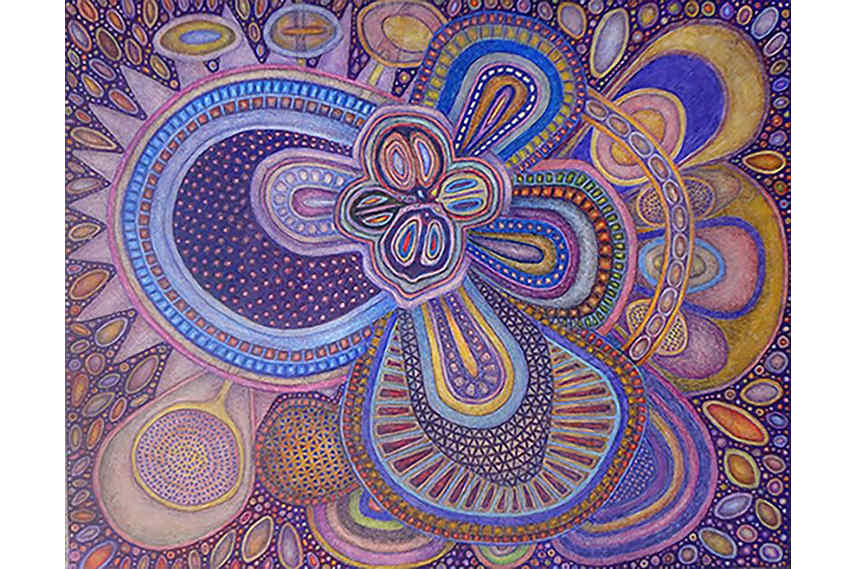 Howard Gross Exhibition in New York
Simply titled Whispering, the newest Howard Gross exhibition at Causey Contemporary is going to be his fourth solo show at this gallery, and it will bring together the great body of his work, featuring unique sculptures, paintings, panel drawings, and colored pencil art, all in co-relation with his early masterpieces painted with oil on canvas. The show opening is scheduled for April 14, and it will be on view until May 8, 2016. An open reception with the artist will be held on April 15, from 6 p.m. to 8 p.m.
Feautured image: Howard Gross - Secret No. 4, 2016. All images are courtesy of the artist and Causey Contemporary