Senekt's human body painting might not refer to what you thought at first, but it surely brings fresh ways of establishing a new significance of pictorial representation. The Japanese artist claims that his art is never physically constrained by the limits of a classical painting – as in, canvas – which explains why his interest easily wander off into other art forms and media, such as murals, sculpture and installation. Melbourne-based Backwoods Gallery will be the one to welcome his new, figurative and idiosyncratic works, enveloped by a descriptive title – Spectrum, and to bring the art from the streets into the exhibition space.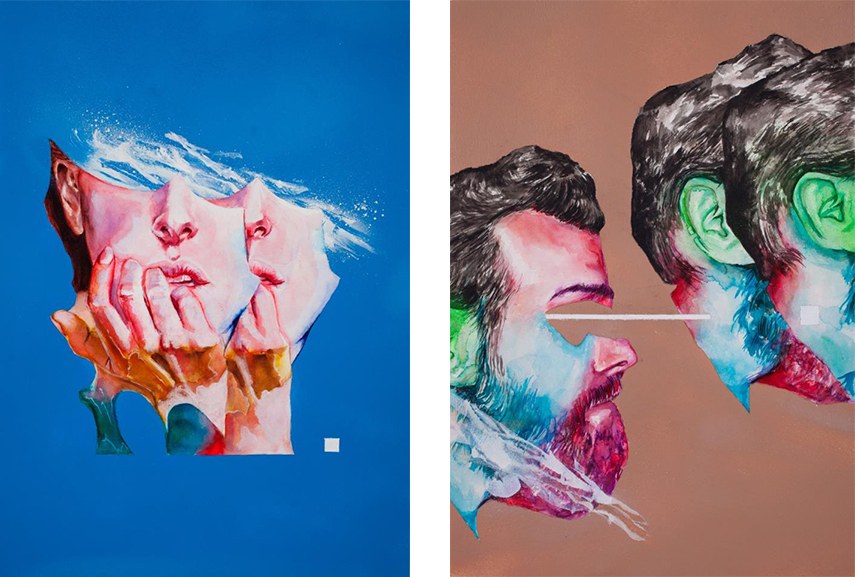 Human Body as a New Inspiration for Painting
So why did the artist base his works on human body as a subject? Ever since he came to Melbourne in 2013, his art has been constantly progressing and changing under the influence of a new environment. The painter's first artworks, from the time when he was still working in Japan, were altogether inspired by a different culture, and thus visually diverse from the ones he makes today. Senekt says that his style was leaning toward abstraction back in the day, and that Melbourne gave him the inspiration he needed to start "objectifying" the things he saw. He describes this process as a journey, on which the human body was examined from a new perspective. Starting from the fingers and hands, which is what he used to paint at first, Senekt managed to complete the entire picture and to breathe life into his artworks, in a somewhat traditional way, by depicting humans.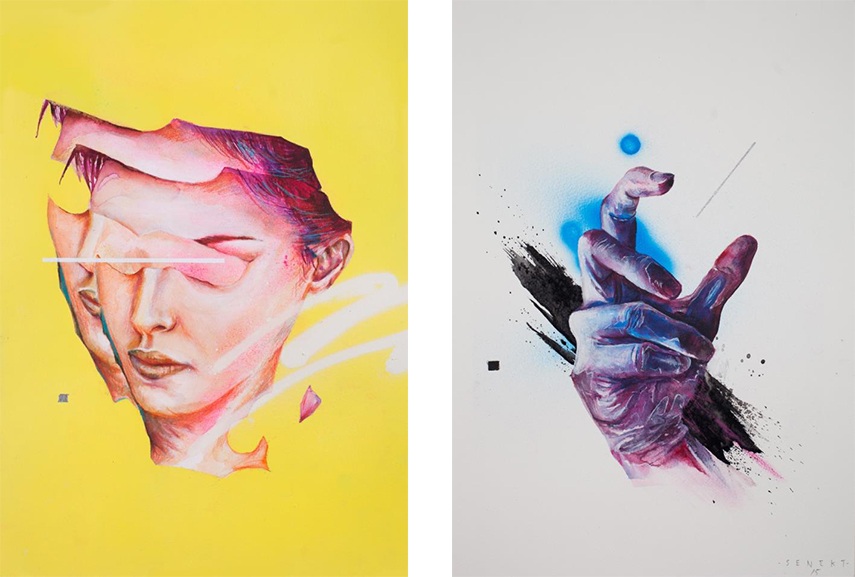 From Abstraction to Figuration
Nonetheless, human bodies are not the only dominant motive present in Senekt's art. His paintings and sculptures are bathed in color, often displaying their most fascinating combinations and mixtures. The painter describes colors from the Spectrum as both intentionally and unintentionally chosen, in order to represent feelings and things that cannot be directly seen, without giving too much information. The delicacy of representation that easily turns into an overstatement is what kept him on the "safe side" of abstract painting for a long time. Today, it slowly unravels, as the artist experiments with colors in different arrangements, defining new roles for each.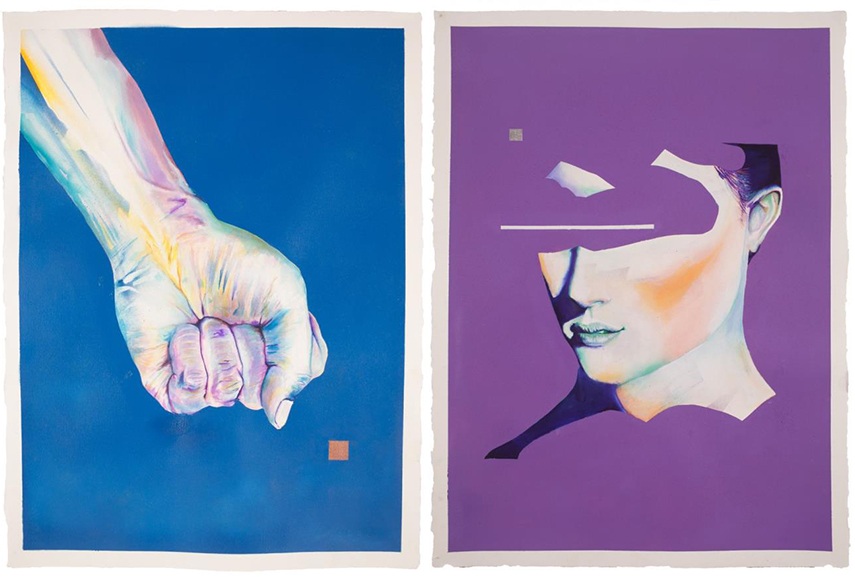 The Most Amazing Spectrum at Backwoods Gallery
Spectrum will be Senekt's first solo show at Backwoods Gallery, and it will start on August 12th from 6 PM. The paintings and sculptures will be on view until August 23rd, which doesn't leave much time for the visitors to enjoy this vivid, emotionally-charged exhibition. We suggest you hurry up, especially if what the artist reveals is true – that this is only a step in process of a "zoom-out", which is how he describes his path from abstraction to figuration.
Featured images: Senekt, working in residence at the gallery. All images courtesy of the artist and Backwoods Gallery.