Renowned for his distinct neo-expressionist style, Hunt Slonem drew inspiration from nature and his 60 pet birds. He is best known for his colorful paintings of tropical birds, butterflies, and rabbits, depicting multiples of the same subject in a loosely composed grid, rendered with gestural brushstrokes and a witty sense of humor.
The artist's work will soon go on auction at Neal Auction, in the first auction of its kind. Titled A Collection of Works by Renowned Artist Hunt Slonem, this inaugural, single-artist auction features seventy-two works from the 1980s to present day, including Slonem's most popular and iconic series—birds, portraits and bunnies—as well as rare sculptures, porcelain and textiles.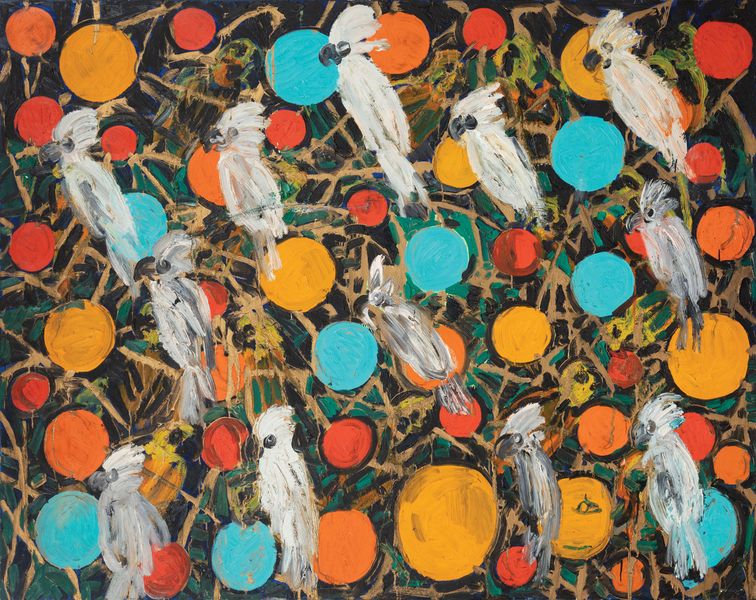 The Practice of Hunt Slonem
Born in Kittery, Maine, Hunt Slonem spent his childhood in Hawaii and Nicaragua, where he first developed a fascination with tropical avian life. He is best known for his lavish canvases populated with series of bunnies, butterflies and tropical birds, as well as large-scale sculptures and restorations of forgotten historic homes.
The artist's practice is characterized by repetition, meshing the creatures into the picture plane and sometimes nearly obliterating them as images. The artist once explained he was influenced by Pop Art, "like the repetition of soup cans, postage stamps and celebrities."
I believe in repetition like a holy mantra or rosary.
In addition to painting, he also sculpts, makes prints, creates installations and restores historic spaces.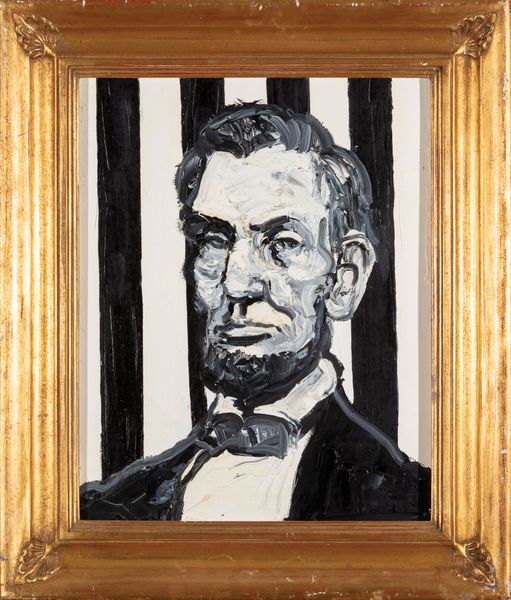 Birds, Bunnies and Portraits
Hunt Slonem's most iconic series are birds, bunnies and portraits.
He once explained that while some people like dogs, he is "a sucker for birds". The artist himself has 60 pet birds, many of whom reside in his Brooklyn studio, which he describes as "a wonderland of jungles and living birds and antiques." Inspired by the lush environments of Hawaii, Louisiana, and Nicaragua, his vivid canvases capture the contrast between the subjects brimming with movement and life and their captive state, providing a palpable tension and contrast.
Bunnies are another recurring motif in Slonem's work. Although he has probably painted hundreds of them, the artist explains that each one of them is different, with their own personality. Depicted with subtle variations, they're limned in expressive, urgent strokes on flat, vibrantly colored backgrounds. The line quality and instinctive painting technique brings to mind lyricism and delightful small pleasures.
In addition to animal subjects, the artist is also known for a series of portraits that forge palpable connections to the past. He often reframes historical figures, such as Abraham Lincoln, as a pop-art icon. Often solemn and sober, his subject are vivified through his agile paintbrush. Slonem imbues their existing gravitas with life and levity until they are born anew, glazed in the splendid palette and character of his ebullient world.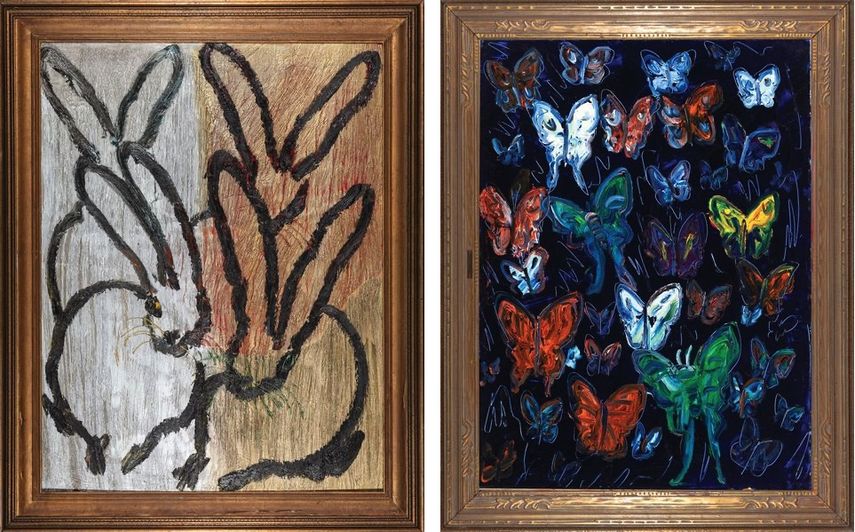 Hunt Slonem at Neal Auction
The auction will take place at Neal Auction in New Orleans, Louisiana on March 11th, 2021. It will be a virtual one with telephone, absentee and online bidding. Preview is by appointment beginning March 1st.
Featured image: Hunt Slonem - Ocelots, 2006. 36 x 60 in. [$6,000/8,000]. All images courtesy Neal Auction.