Do you know what was in the beginning? There were trains and spraycans! There were the repetitive motions of the hand, leaving a mark on the urban cultural space, opposing the notions of system and uniformity. There was the consciousness of art from the streets and for the streets and there were only emerging artists… But, the important question is this – do we miss it? Are there people who do this in the 21st century? Oh, as luck would have it, yes!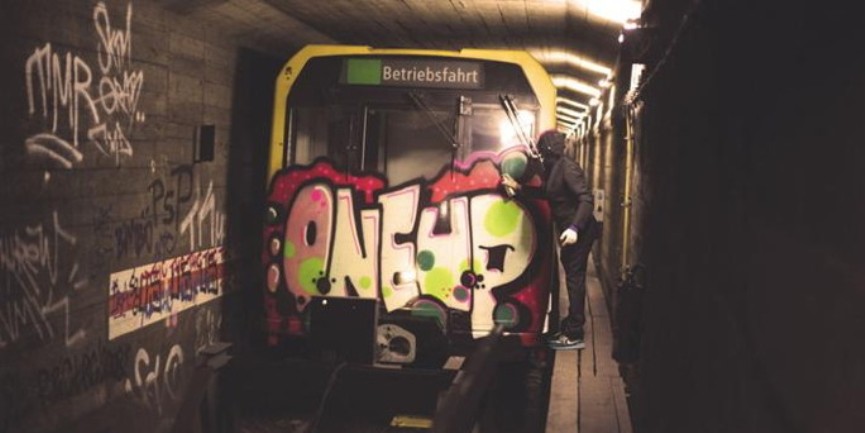 The One United Power
In the trailer for the DVD release of 1UP Berlin, you can hear a voice saying something like "Well, graffiti looks great, but its illegal and you shouldn't do it." Another voice, in a decisive tone "I hate graffiti", and shortly after you hear "Those 1UP guys get everywhere…" And isn't that the truth (well, the last sentence is). Had you visited Berlin only once, there is a great chance that you have seen at least one piece of their work. And if you know anything about graffiti, it is certain that you have heard about this group of people. In the 240 minutes long movie which was released along with an exclusive booklet in 2011, the crew rounds up almost a decade of work. It is a reflection on their activities as street artists and an inspirational homage to the art of graffiti. One cannot stay indifferent when seeing a group of masked individuals carrying spraycans and running towards a train which was supposed to stay on the stop for just a minute. The synchronized actions and the understanding between crew members during the adrenalin infused train bombing makes a person realize the power behind the graffiti movement. It is amazing to see the old school street art devotion on a contemporary urban setting of a major capitol… Berlin is going to feel this power once more at Urban Spree Galerie…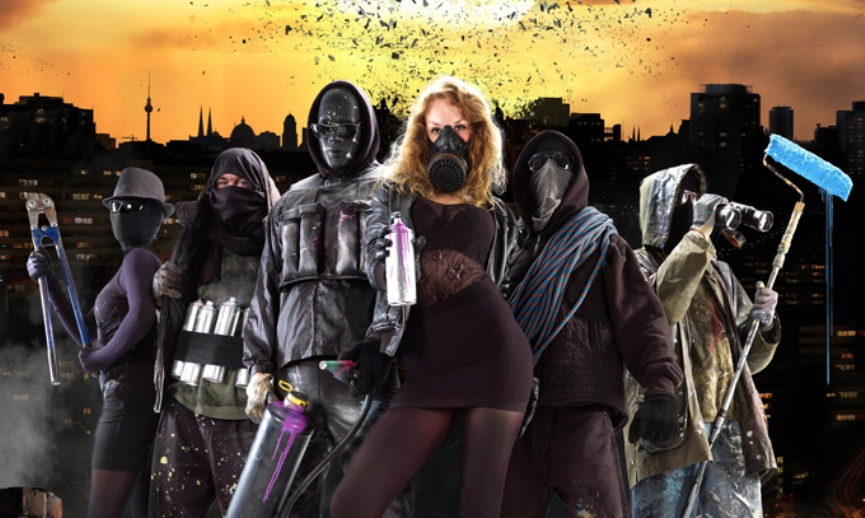 I AM 1UP
During the period from September 3rd to September 14th 2014, Urban Spree Galerie will be the venue for the first solo exhibition of the now world-famous One United Power. The whole compound of the gallery will represent a playground for 1UP Crew as they take over the space with outdoor pieces, photographs and a number of large scale installations. The 10 years long activity of the crew can be explored through the reflection upon the diverse skills of different members. The exhibition represents a special occasion for another reason - a 140 pages long graffiti documentation contribution will be presented. The book is an amalgam of private archives' pictures, behind-the-scene action and a paradigm for street art chronicles.