Throughout art history, there have been works of art deemed canonical for their broad influence and impact. The same goes for their authors who elevated their status to that of a pop icon or a visual phenomenon.
The fall season at Woodward Gallery has been officially opened with an exhibition of truly iconic art. Aptly titled Iconic, it will bring together works by Jean-Michel Basquiat, Thomas Buildmore, Crash, Robert Indiana, Jasper Johns, Rupert Jasen Smith, and Andy Warhol. It will explore the emblematic content in the works of these legendary artists.
Jean-Michel Basquiat, Thomas Buildmore, Crash and Robert Indiana
In his tragically short-lived career, Jean-Michel Basquiat created a formidable output that turned them into an icon for new generations of artists. The exhibition will present his works celebrating famous black athlete baseball players.
An American curator and conceptual and neo-pop artist, Thomas Buildmore appropriates recognizable masterful paintings from art history and reinterprets them by using spray paint to provide an excitingly modernized visual. His Last Supper from 2012 is a cartoon version of this iconic masterpiece featuring quintessential figures such as Jesus, Jessica Rabbit, McDonald's Hamburglar, Family Guy's dog Brian Griffin, and others, brought together over popcorn and hotdogs.
One of the pioneers of Urban Art, CRASH is celebrated for his comic-inspired graffiti works. His 1988 piece titled Dick Tracy II draws from the 1930s police detective comic book, renewing the character's relevance as an important symbol of justice.
The Pop artist Robert Indiana created a work which became one of the most recognizable images in popular culture. His piece LOVE is celebrated for its innovative composition, comprised of two parts of colorful capital letters stacked in a square. The letter O swoons on its side as if swept off its feet, evoking every kind of passion.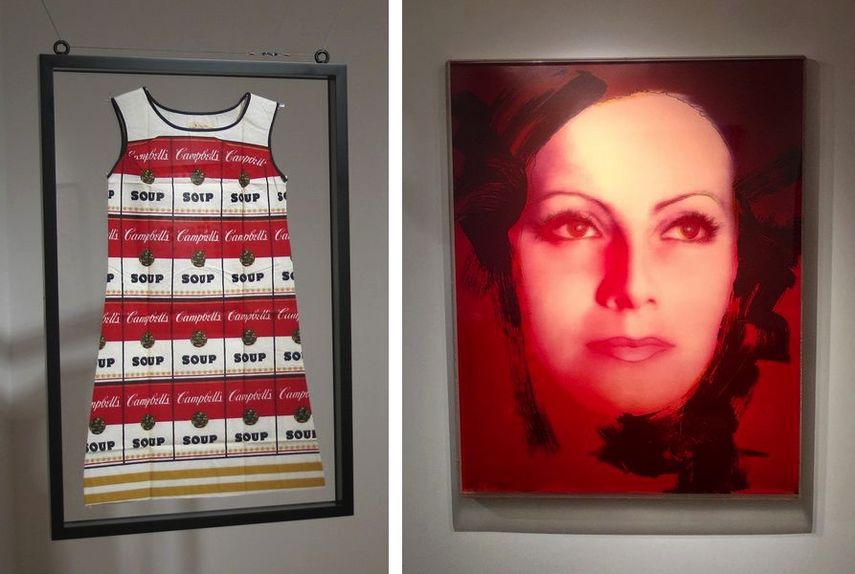 Jasper Johns, Andy Warhol and Rupert Jasen Smith
Over the course of his prolific and extensive career, Jasper Johns was guided by his own concept and principles only, eventually establishing his own style. Always being ahead of his time, his work made a crucial impact on later movements of Pop art and Minimalism.
No artist has contributed to the collapse of boundaries between high and low culture as much as Andy Warhol did. Part of Campbell's Soup advertising campaign, his famous Souper Dress from 1965 was created by printing Soup Can labels as a vintage screenprint on cellulose Aline Dress.
Aside from being Warhol's printer and his important collaborator in his later years, Rupert Jasen Smith was an artist in his own right. He achieved much acclaim for his portrait and portfolio of Greta Garbo, depicted after Warhol's Greta Garbo Suite. The version on view shows the iconic artist as a legendary character Madame Irene Guary from a cult 1929 classic The Kiss.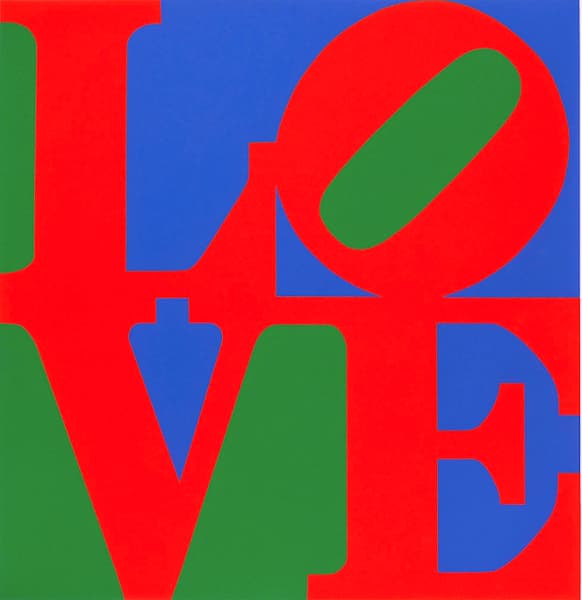 Iconic Art at Woodward Gallery
These beloved memories from popular culture serve as iconic symbols in our collective consciousness. They are ingrained in our American psyche and offer a seminal look through decades of our history.
The exhibition Iconic will be on view at Woodward Gallery in New York until October 26th, 2018.
Featured image: Thomas Buildmore - Last Supper, 2012. All images courtesy Woodward Gallery.