Artists with a truly diverse practice, SEEN, RISK and PRO176 have all come from a place of traditional Graffiti, developing a formal interest in art from there. These three living legends and their iconic Street Art will soon be brought together by Vroom & Varossieau gallery, in a group exhibition simply titled Icons. An icon can signify many things - from small religious images, objects of devotion, pictorial representations of something, or presentations of a larger whole. This term is also quite fitting when discussing the favorite subjects of SEEN and PRO176 – the superheroes. Each superhero is represented by their immediately recognizable icons, from Batman's black bat on a yellow background and Captain's America prolific round shield in the US colors to Superman's shiny red "S" in the yellow triangle. Lastly, all three artists are icons in their own right, representing the absolute top of Graffiti culture and Street Art.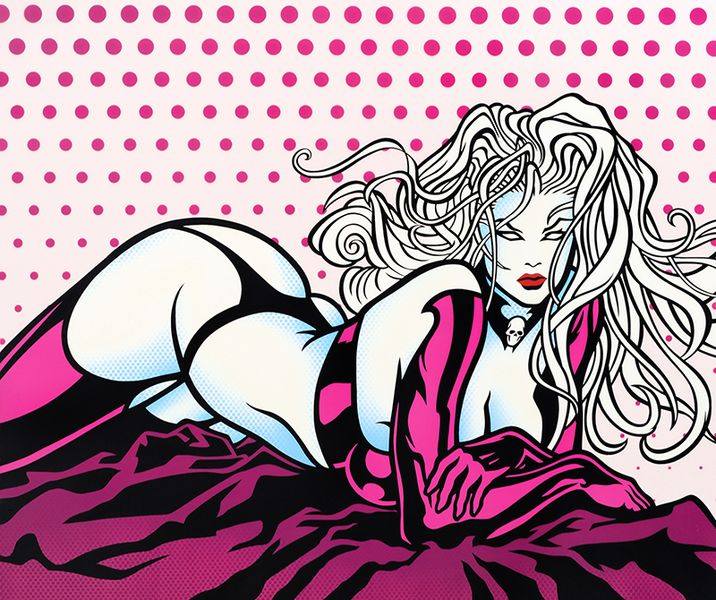 The Practice of RISK
Born Kelly Graval, RISK is another pioneer in the graffiti world, working in the city of Los Angeles. Pushing the boundaries of graffiti with his unique letter forms, he had a strong impact on the evolution of the West Coast street art scene. During his career that spans over 30 years, he has maintained an intense dedication to spray paint. One of the first train writers in California, he also pioneered writing on freeway overpasses and billboards, referring to them as "heavens".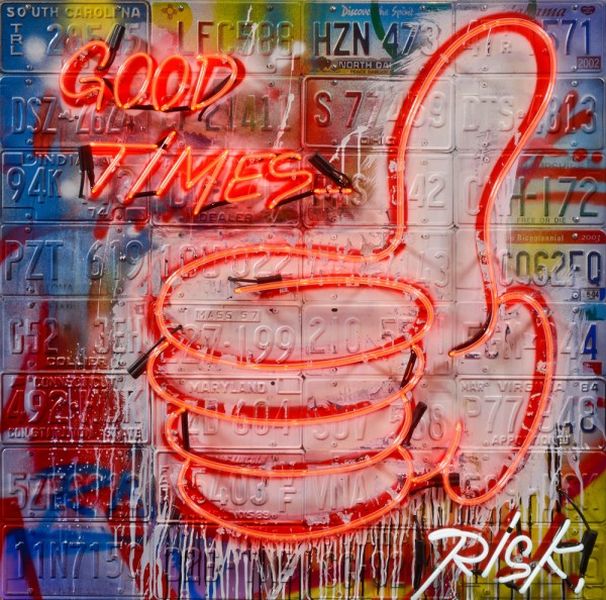 The Practice of SEEN
Born Richard Mirando, SEEN is a living legend of the graffiti art scene. Becoming active on the streets of New York City in the early seventies when graffiti was in its infancy, the artist has gained worldwide recognition for his vibrant and colorful lettering and masterful portrayals of mass-media cartoon characters and comic book heroes. Having a prolific career that spans over forty years and a massive influence on generations of creatives, SEEN is rightfully regarded as the Godfather of graffiti.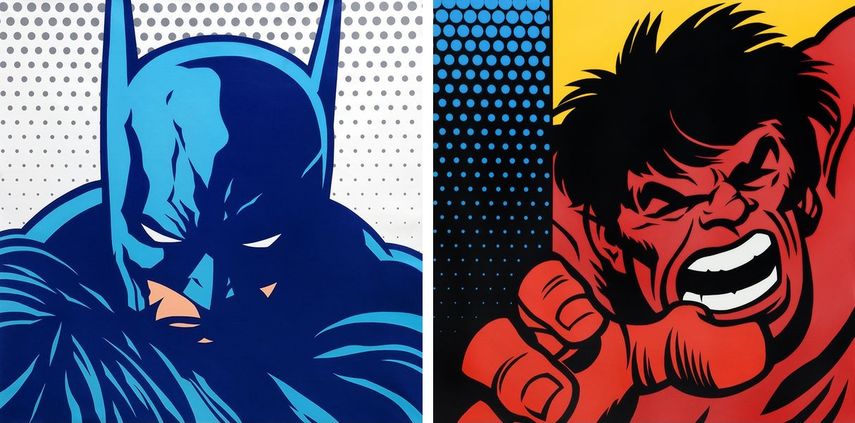 The Practice of PRO176
An artist of the younger generation, PRO176 first started working in the streets of Paris in the 1990s. The comic books from across Atlantic served as his first art lectures, having a major influence on him throughout his career. He is one of the founders of Ultra Boys International, an avant-garde graffiti crew that has developed an aesthetics derived from comic books, alphabetical Constructivism and Cubism. After collaborating with SEEN in 2009, the artist has served as a mentor to him.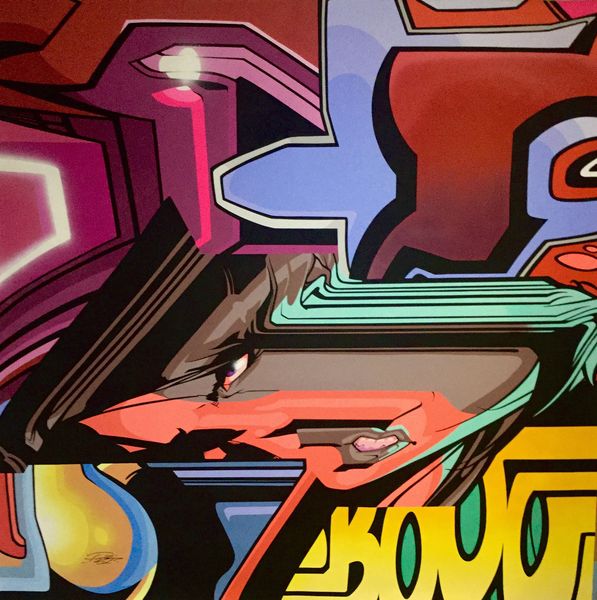 The Iconic Street Art at Vroom & Varossieau
Despite their diverse practices, these three artists have many things in common. As RISK explains, all three artists have struggled with inner demons as products of their environment, and as they progress, they see art as their therapy. Thus, he sees their mindset as the most dynamic catalyst of their work. On the other hand, PRO176 sees himself as "a spiritual son" of both his mentor SEEN and RISK. The most valuable thing he has learned from SEEN is that everybody has a talent, but hard work and dedication is what makes a difference. The exhibition Icons will be on view at Vroom & Varossieau in Amsterdam from June 1st until July 31st, 2017.
Featured image: SEEN - Hulk, 2016 (detail); Wolverine, 2017; SEEN - Lady Death 01, 2017; SEEN - Ironman, 2017. All images courtesy of Vroom & Varossieau.