The notion of an icon is rather complex. The word can signify both a symbol or a sign, but it can also refer to a symbolic and cultic image that is loaded with meaning. At the same time, it can also stand as a reference or kind of archetype. Artists usually have an icon of their own. It can range from artistic positions that have influenced them or other artists who served as role models as some point in their practice to even works they have strongly engaged with in a certain phase of their artistic development. Galerie Krinzinger has invited 19 contemporary artists to present their personal icon. Simply titled ICON, the exhibition will feature 38 works that span a wide range of artistic production.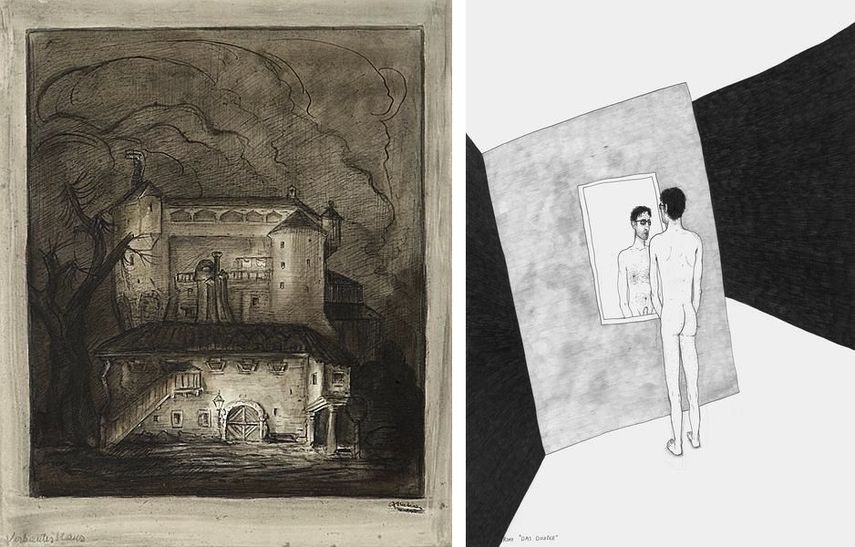 A Reference as a Deliberate Act
During Romanticism, a new image of the artist began to emerge. Artist became a genius who can create a masterpiece from within depths of their being, unaffected by the surrounding world. Innovation and originality became important parameters for assessing artworks, paving the way for radical innovations and aesthetic revolutions in modern art. Yet, artists continued to engage with art historical models, but in a rather different way. A reference to another artwork or artist became a deliberate act motivated by manifold of factors. Contemporary artists today re-stage, juxtapose, systematize or even iconize, using a multi-layered reference system that includes quotes and variations, appropriations, adaptations and sampling but also references to (historical) models, overpaintings, etc. Artists' icons reveal a part of their inspiration process, opening up new perspectives of their own work.
Artists and Their Icons
The exhibition ICON is taking over all of the gallery space, including the two main rooms that serve as a backdrop for this major show. Drawing inspiration from the generation of their grandparents, artists used different methods and criteria in choosing their icons, creating a selection that reflects a specific realm of art development in the 20th and 21st century. While the Chinese artist Zhang Ding selected an entire art movement of the Fluxus which left a sustained imprint on his own work, the artist Mark Wallinger has chosen the British draftsmen and graphic designer Harry Beck who is best known for the network plan of London Underground. Artists like Marina Abramović, Gottfried Bechtold and Goran Petercol selected classics such as John Cage, Marcel Duchamp and the Croatian avant-garde artist Julije Knifer, Thomas Zipp and Angelika Krinzinger cite classics of photography as their models, such as Eadweard Muybridge and Man Ray. On the other hand, artists Gavin Turk and Erik van Lieshout integrated their icons into their work. Turk references Joseph Kosuth in his works, while van Lieshout integrates Allan Sekula's works through collages.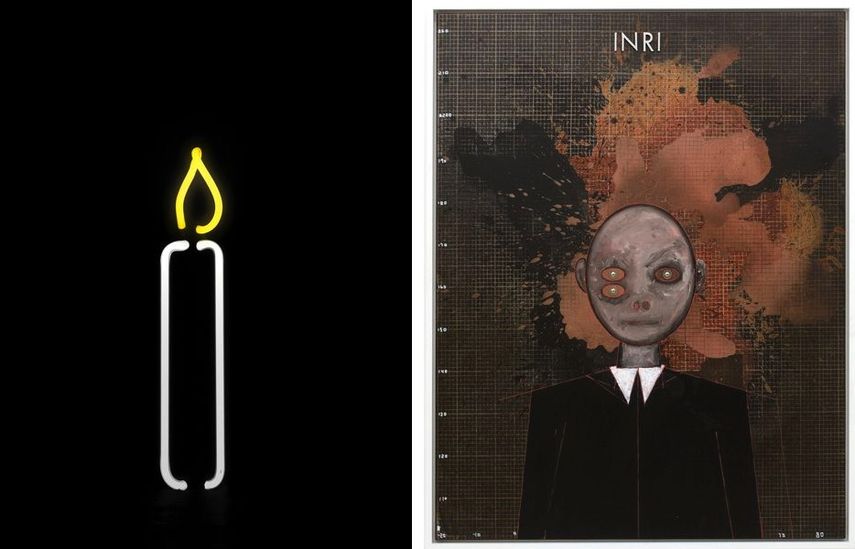 Group Exhibition at Galerie Krinzinger
Curated by Bettina M. Busse, the exhibition ICON continues the gallery's tradition of large-scale group exhibitions such as Women - Art – New Trends featuring Marina Abramović, Valie Export, Rebecca Horn, Maria Lassnig, Gina Pane, and Carolee Schneemann from 1975, Mannerism Subjective. Artists Select Artists from 1987, Fluxus Subjective from 1990, LAX from 1993 and the BERLINBINNENDIFFERENZ. The exhibition will be on view at Galerie Krinzinger in Vienna from September 14th until October 25th, 2017. The opening reception will be held on Wednesday, September 13th, from 7 p.m. The exhibition will be accompanied by a catalog in German and English.
Featured artists are Marina Abramović, John Cage, Gottfried Bechtold, Marcel Duchamp, Jungwirth, Cy Twombly, Erik van Lieshout, Allan Sekula, Komad, Dieter Roth, Angelika Krinzinger, Man Ray, Ulrike Lienbacher, Maria Lassnig, Maha Malluh, Robert Rauschenberg, Hans Op de Beeck, Peter Doig, Goran Petercol, Julije Knifer, Werner Reiterer, Alfred Kubin, Anja Ronacher, Louise Bourgeois, Erik Schmidt, Richard Prince, Mithu Sen, Sophie Calle, Gavin Turk, Joseph Kosuth, Martin Walde, Paul Thek, Mark Wallinger, Harry Beck, Zhang Ding, Fluxus, Thomas Zipp, and Eadweard Muybridge.
Featured images: Joseph Kosuth  - Neon, 1965. Neon, 17 x 35 cm. Copyright: Bildrecht, Vienna 2017. Courtesy Joseph Kosuth Studio, 2017; Fluxus Editionen, 1992 - Various materials, 17.5 x 17.5 x 2.8 cm. Courtesy Galerie Krinzinger; Zhang Ding - Devouring Time - Dinnerware-F, 2017. Stainless steel cup plated 24k gold, stainless steel spoon plated 24k gold, copper chopsticks plated 24k gold, tigold stainless steel plate, cardboard box, 132.6 x 240 x 15 cm. Courtesy the artist and Galerie Krinzinger; Mithu Sen - I have only one language, it is not mine. Installation view, Kochi-Muziris Biennale, Kochi, 2014. Courtesy Kochi-Muziris Biennale; Sophie Calle  - Blind with minibus, (La Dernière Image / The Last Image), 2010. One color photograph under plexiglass cover, one color photograph with metal frame, one text with metal frame, 115 x 152 cm. Copyright: Bildrecht, Vienna 2017. Image courtesy the artist and Arndt Art Agency; John Cage - Not Wanting to Say Anything About Marcel, 1969. Silkscreen on plexiglas, wood, 38 x 63 x 38 cm. Courtesy Gallery Hans Mayer, Düsseldorf; Marina Abramovic - Holding Emptiness (B) (from the series "With Eyes Closed I See Happiness"), 2012. Fine art pigment print, 160 x 160 cm. Copyright: Marina Abramovic. Courtesy Marina Abramovic Archives. All images courtesy of Galerie Krinzinger.