A contemporary art duo from Tabriz, Iran and based in New York, Icy and Sot have developed a unique visual language through which they deliver powerful, moving statements on the present-day human condition. They tackle important issues such as human rights, detention, women's rights, the plights of migrants and refugees, climate change, or the pitfalls of capitalism.
The duo uses a diverse range of materials in their work, from barbed wire and iron wire, to old rusty shovels and oil cans. All these raw materials are then diverted and transfigured into works of art that are full of poetry and fragility.
Responding to issues of border control and the refugee crisis, the duo created a variety of fence and border interventions. Many of these works will now be on view in the upcoming exhibition at Magda Danysz Gallery, titled Fences and Faces.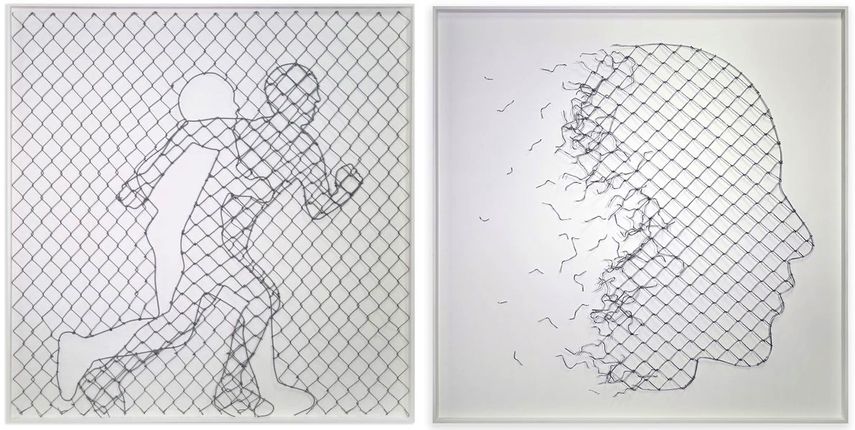 The Banksys of Iran
Born in Tabriz, Iran, the brothers Icy and Sot first began making their marks in the streets of Iran in 2006. Dubbed the "Banksys of Iran", repression of their politically charged art lead them to claim asylum in the US and be barred from Iran for life. Throughout their practice, they are always on the lookout for the appropriate medium to give their ideas the greatest resonance.
Icy and Sot are guided by the belief that public art is a powerful platform to share a message with ordinary people. Since moving and infiltrating the thriving Brooklyn art scene, their work has gone from strength to strength, expanding into an ever more diverse number of mediums while retaining its rousing and defiant spirit of resistance through art.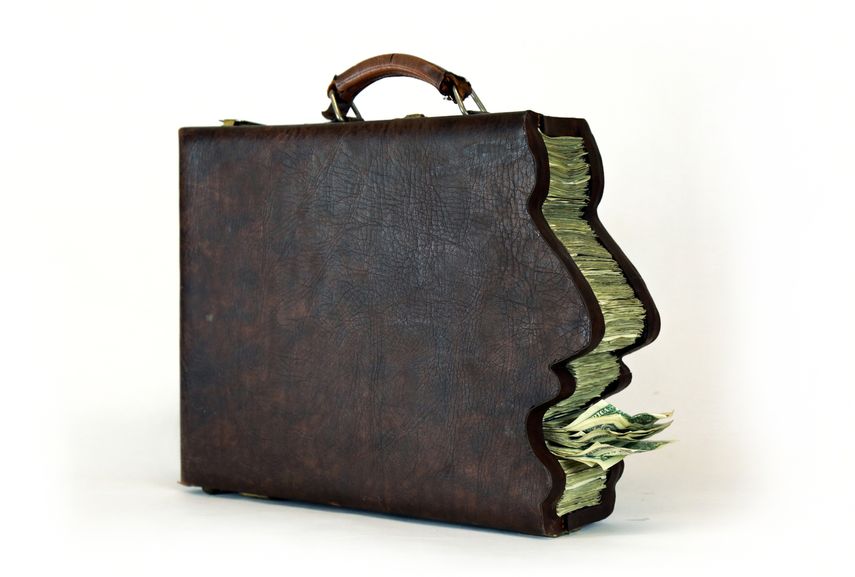 The Practice of Icy and Sot
Icy and Sot engage with far-reaching issues, including poverty, homelessness, women's rights, gun control, climate change and immigration. Working in sculpture, photography, stencil and more, their works are always rife with narratives. They captivate the viewers with their beauty and engage them with their urgent message. Their playful and entertaining approach to their chosen subjects is the twist that makes their art even more powerful.
As the duo explains, they have changed so many styles, from murals and stencils to completely different works, using different methods, like objects. However, regardless of medium and location, their work always delves into the human condition.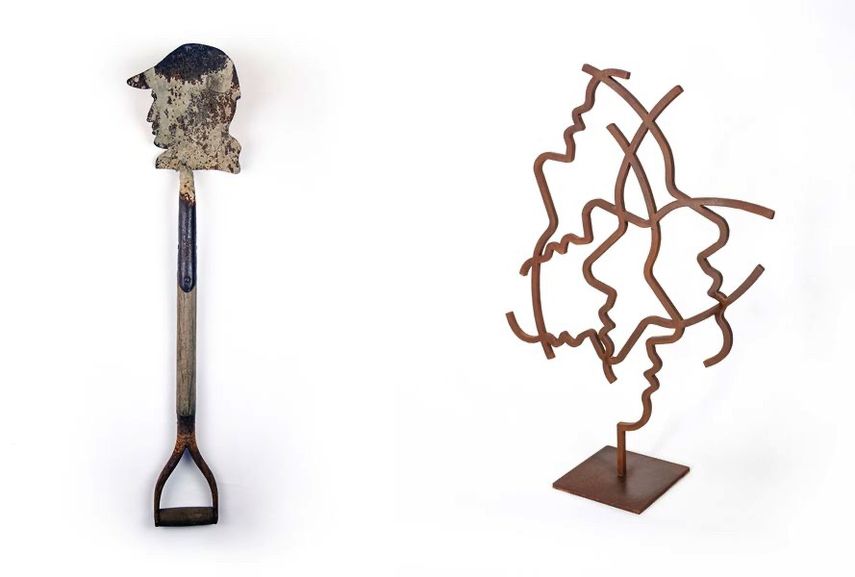 Icy and Sot Exhibition at Magda Danysz Gallery
Be sure not to miss the showcase of works by this artistic and activist duo and engage in a political dialogue through art.
The exhibition Fences Faces will take place at Magda Danysz Gallery in Paris from February 1st until March 21st, 2020.
Featured images: Icy and Sot - Freedom Fence; Open Door. All images courtesy of Magda Danysz Gallery.