The urban art of Icy & Sot is known for its strong and powerful political and social connotations. These two young brothers (Icy was born in 1985, while Sot was born in 1991) use their virtues of art – making in order to address global social and political issues. Their latest works are exhibited at Reed Projects gallery in Stavanger, Norway. This amazing art space is specialized in street art, illustration, drawing, graffiti, urbanism, subcultures and various aspects of popular culture, and it will host a great exhibition entitled CUTitALISM. The visitors of the now have the opportunity to enjoy some amazing pieces of urban art by Icy & Sot.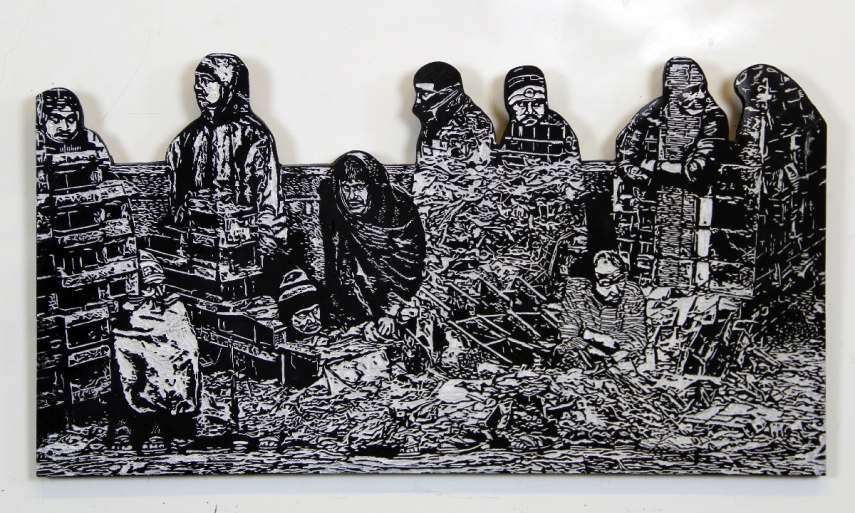 Icy & Sot Urban Art
Icy & Sot describe themselves as stencil artists. They were born in Tabriz, Iran, and from 2006 they have actively participated in the development of Iranian urban art culture as both skaters and artists. They moved to the United States in 2012, and they are currently living in Brooklyn. Although the political and social surroundings have changed for Icy & Sot, they have remained quite critical about what they perceive as hypocrisy (be sure to check out some inspirational murals by Icy & Sot). They did that while they were living in Iran, and they are doing the same in their new homeland. Whether it is human rights, social justice, environmental degradation, immigration issues, harrowing economic inequality, or the ubiquity of guns on the streets, Icy & Sot are continuously creating highly challenging works. Influenced by works of street art originators like Blek Le Rat and Jef Aerosol, as well as by political sarcasm by Banksy, Icy & Sot have definitely created a unique approach within the urban art where social (in)justice is main subject.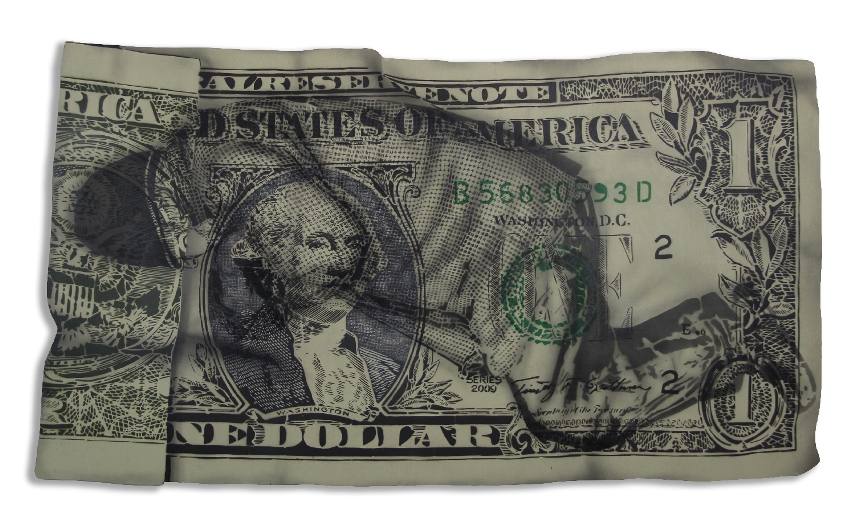 CUTitALISM
The visitors of the CUTitALISM exhibition at Reed Projects will be able to see the new collection of stenciled paintings, collaged works, photography, and sculpture – all made by Icy & Sot. Truly wonderful and powerful works by these amazing artists address different social and political issues - the desperation of economic refugees and other discarded peoples, the desolation of lands destroyed by an ever growing war machine, the doublespeak of political/corporate leaders on the take, and the demoralizing forces of systemic economic violence that they see the world over. The artists use the stark simplicity of masking and stencil cutting, depicting soldiers atop soil draped in currency, clustered homeless people awash in bombed rubble, and a last supper of queens and ayatollahs and heads of state on a dollar bill. With CUTitALISM on exhibit at Reed Projects the stencil-cutting brothers are using the persuasive currency of art to examine the corrupting effects of currency around the globe.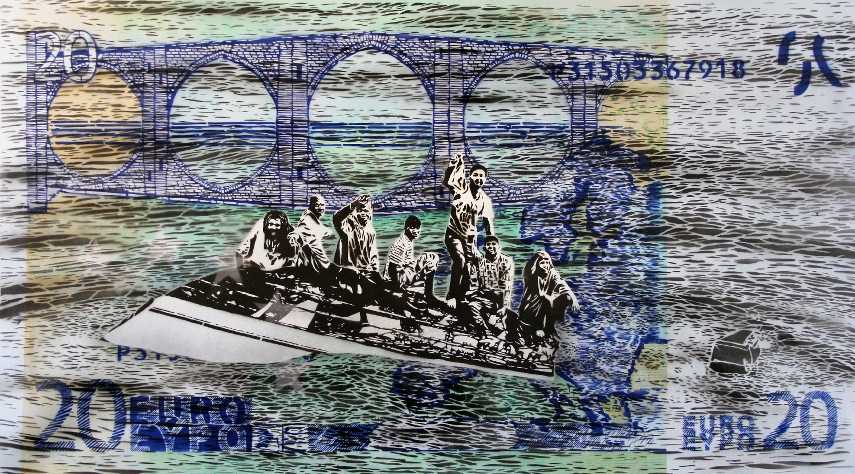 ICY & SOT Exhibition at Reed Projects
Icy & Sot Exhibition at Reed Projects is a perfect opportunity for all street art lovers to see some amazing works dealing with social and political issues. Reed Projects gallery is an ideal place for CUTitALISM show, since this art space is devoted to promotion of dynamic global movement of creative thinkers, artists, writers, documentarians, and others. CUTitALISM exhibition, with the latest works by Icy & Sot opens on August 28 and will stay on view until September 19, 2015. The preview event happened a day before the official opening, 2015 at Reed Projects, in Stavanger, Norway.
Sign up for My Widewalls for free, and be informed about upcoming exhibitions!
Featured Images:
Icy & Sot - Monetary power, detail
Icy & Sot  - Currency war, detail
Icy & Sot  - Capitalism, detail
All Images courtesy of Reed Projects.