With a rich and remarkable database, IdeelArt art is certainly a premier online source for abstract art. Last week, there was an interesting IdeelArt event organized in a trendy bar in Brooklyn, where the renowned online gallerist had the pleasure to gather more than thirty American abstract artists. Spending time together to simply get to know each other and exchange ideas, the event could be described as unique. Although IdealArt often meets with other art professionals in the business, this experience was certainly unparalleled for the number of artists attending. As a remarkable opportunity to share ideas and experiences, it provided many valuable insights and revelations.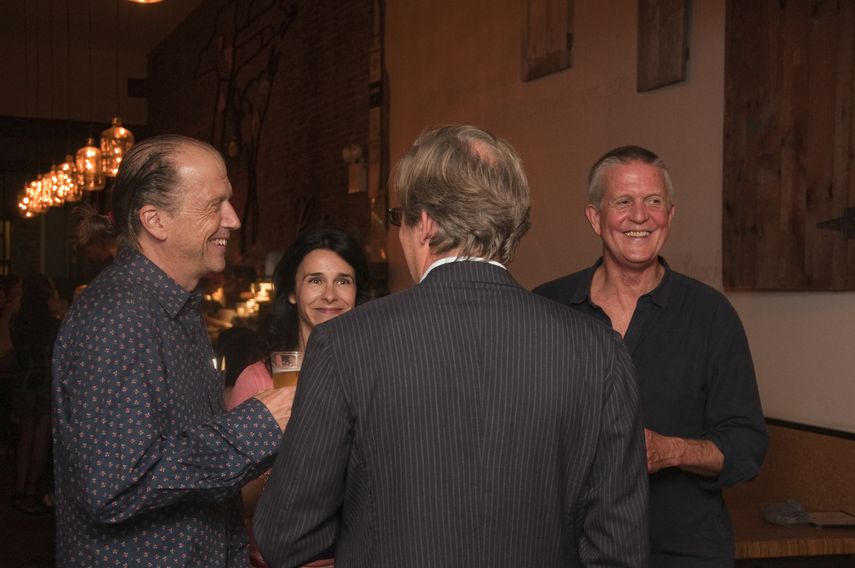 An Impressive List of Artists
The impressive list of artists attending the gathering included Anya Spielman, Holly Miller, Dana Gordon, Debra Ramsay, Jaanika Peerna, Jean Feinberg, Joanne Freeman, Matthew Langley, Peter Soriano, Tenesh Webber, Tom McGlynn, Margaret Neill, Franklin Evans, Macyn Bolt, Elizabeth Gourlay, John Zinsser, Julie Gross, Stephen Maine, Carolanna Parlato, Win Knowlton, Audrey Stone, Xanda McCagg, Melissa Meyer, Francine Tint, Laura Newman, Louisa Waber, Natalie Moore, Gelah Penn, Mark Zimmermann and Kati Vilim. For a platform that exists online only, the gathering of this magnitude was of great importance. Bringing together contemporaries to exchange their insights and daily explorations of the relevance and meaning of contemporary abstract art, this event emphasized the importance of relationships in order for an artist to grow and flourish.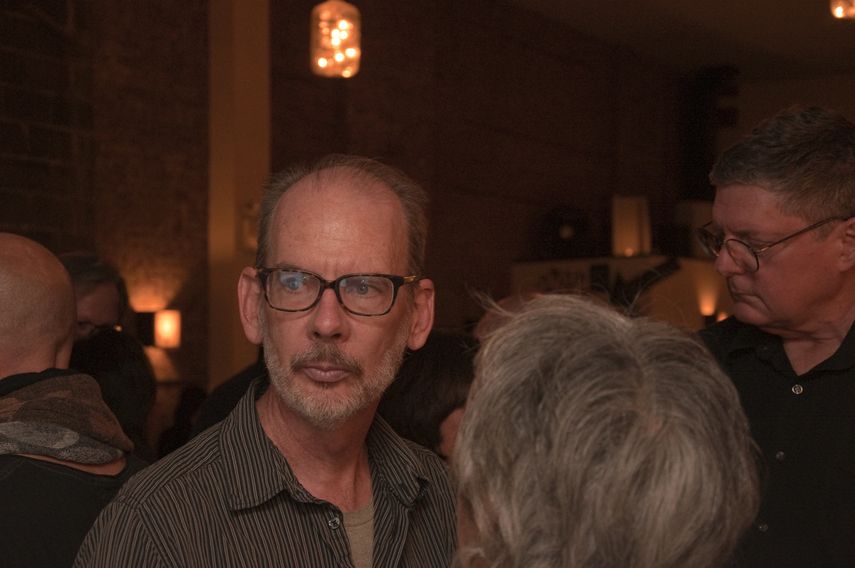 Some Important Insights
This creative exchange has generated some important insights and revelations when it comes to understanding practices of abstract artists today. Throughout the history of art, the term "Post" has been an important part of the art historical lexicon. As an attempt to specifically place an artwork within a certain art period, art historians have defined movements such as Post-Impressionism, Post-Painterly Abstraction, and Post-Modernism, or defined contemporary art as Post Conceptual, Post Abstract or even Post Definition. Yet, many feel that contemporary abstract artists have connections with almost every artistic tradition and tendency that have emerged in the history of art. That was the prevailing thought of this gathering, with artists refusing to be Post-Anything and emphasizing that whatever has worked for the artist in the past or is yet to be imagined, is relevant today.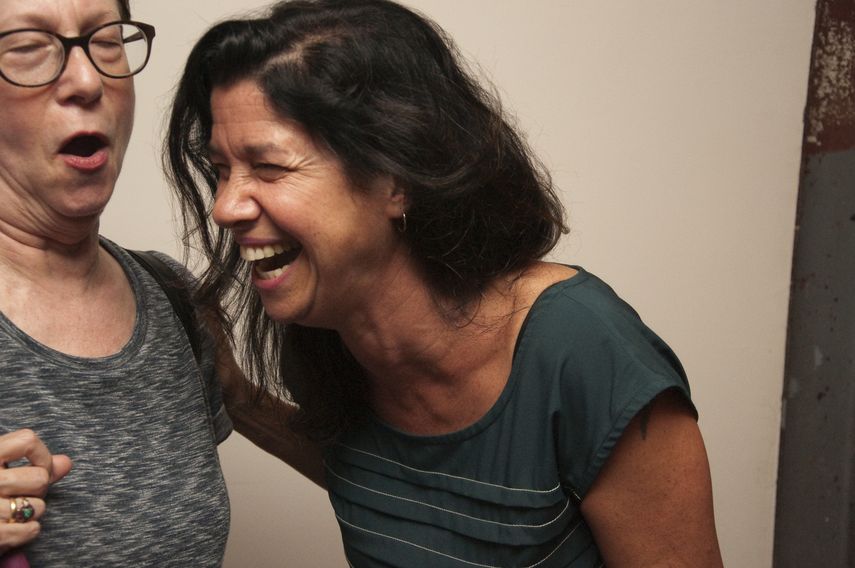 The Future Is Online
As a premier online source for abstract art, IdeelArt carefully curates their portfolio in order to ensure consistency in the quality of the artwork displayed. Actively represented, artists are provided with a powerful online support and their visibility is increased on the marketplace, as well as various other platforms. As buyers are more comfortable with the idea of purchasing art online than ever before, it seems that the online market is growing faster than any other segment of the market. According to this year's Hiscox report, the online art market has grown 24% when compared to 2015. Artists are attracted to these kinds of platforms as they expand their connections with viewers, collectors, and other artists. When it comes to collectors, the main reason behind the popularity of online purchase is the quality of the artworks and searchability. It seems that the virtual life of an artwork is of incredible importance. This is why many galleries are now trying to catch-up with this rising trend by offering online purchasing and paying options to their clients. As an effective way for gallerists to cater their products to a larger and more global clientele and an excellent way for anybody who wants to start or expand their art collection, the online art sale certainly has a bright future in the art market.
Featured images: Tom McGlynn, Audrey Stone; Matthew Langley; Mark Zimmermann; Margaret Neill, Peter Soriano, Win Knowlton, Jaanika Peerna; Margaret Neill, Joanne Freeman, Julie Gross; Macyn Bolt, Anya Spielman and Phillip Barcio (IdeelArt); Laura Newman, Franklin Evans; Jean Feinberg, Joanne Freeman; Franklin Evans, Elizabeth Gourlay; Carolanna Parlato, Macyn Bolt; Audrey Stone, Elizabeth Gourlay.  All images courtesy of IdeelArt.