In the 1970s, a decade marked by momentous social, cultural and political shifts, identity became an ever-present concept. Enforced by the introduction of various philosophical and psychological theses of the time, various artists, especially the women, started investigating their gender, sexuality or any other identity which was imposed by the system.
Since then, identity was explored further, as artists were eager to establish a new perspective based on its abolition as a fixed category and introducing multiple identities, a process simultaneous with the ongoing technological development.
The recently opened exhibition titled Multiply, Identify, Her at the International Center for Photography covers a selection of contemporary works which deal with the construction of hybrid/multiple identities.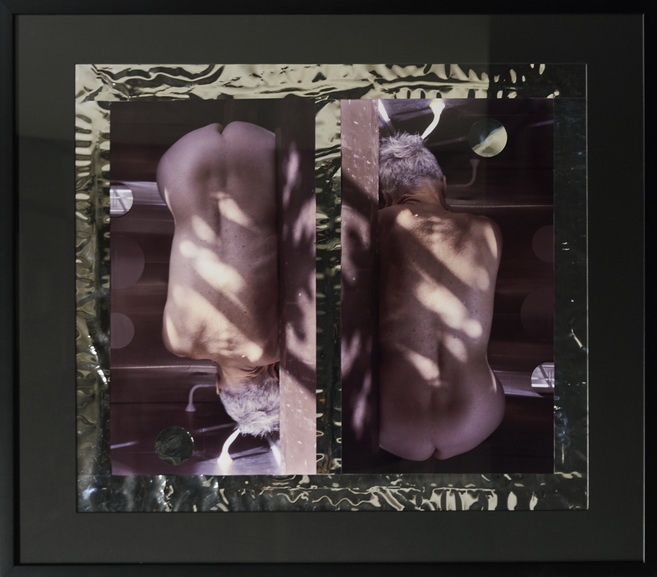 Further On The Concept
For this exhibition, curator Marina Chao chose to explore various representations of identity in regards to technology, through the works of internationally recognized women artists made in almost past twenty years.
As a matter of fact, her intention was to emphasize the potentials of multiple selves or, in better words, multiplied self-portraits which allow women artists the chance to overlap gendered archetypes, create new forms of knowledge and change patriarchal modes of power.
From cut-photograph collages to explorations of artificial intelligence, this exhibition considers the idea of abjection of singular self and appropriation of multifaceted self as a concise and politically charged statement.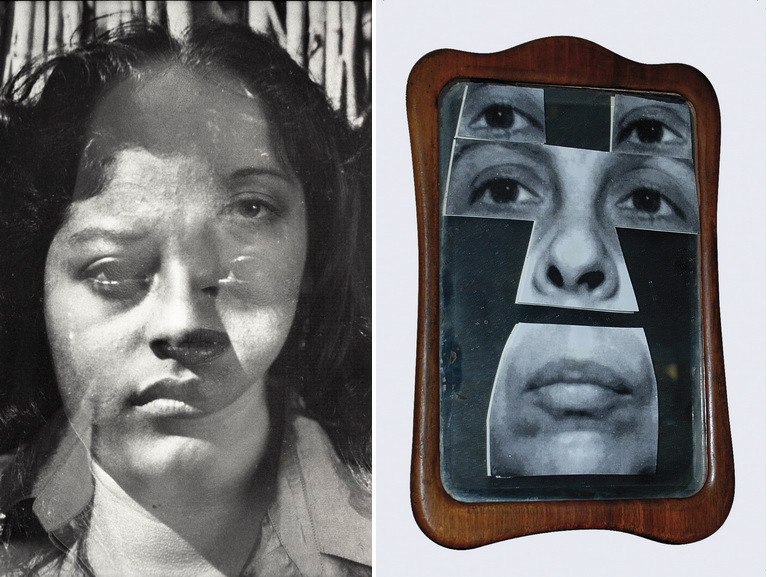 The Highlights of The Exhibition
The works of Mickalene Thomas, Lorna Simpson, Christina Fernandez, Barbara Hammer, Geta Brătescu, Stephanie Dinkins, Roni Horn, Wangechi Mutu, Gina Osterloh, and Sondra Perry reveal how women perceive themselves in accordance with technology – and if it allow them to transform, mutate or transcend inherited practices, roles or experiences moderated by the society.
Through photography, video, assemblage, and collage, they express the complexities of contemporary identities by depicting figures which resemble mostly avatars and even some form of cyborgs.
Furthermore, they are emphasizing how the identity is changeable and so are the social categories such are age, gender, race, class. Just by cloning, mirroring or repeating their image they question the hybridity of our everyday experience.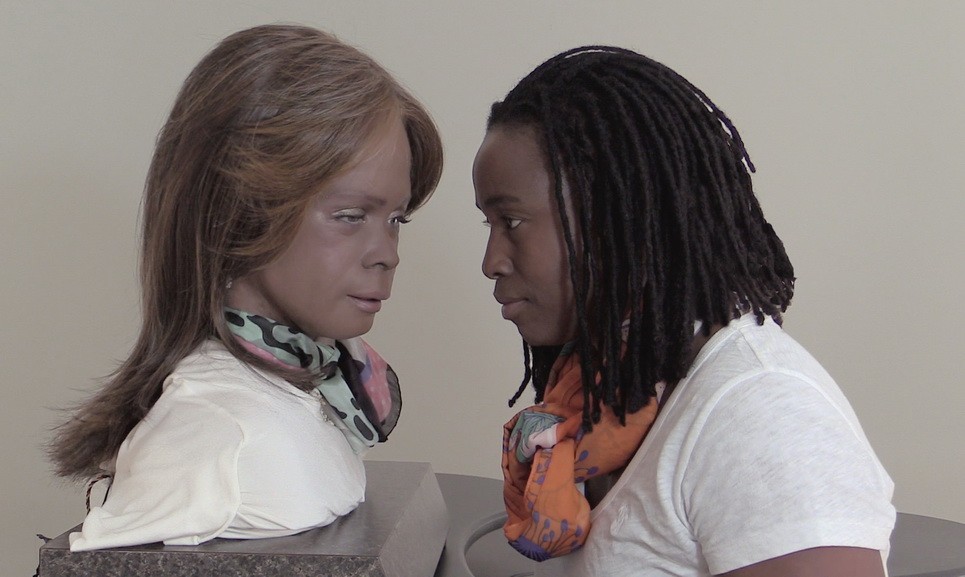 Multiply, Identify, Her at the ICP
This peculiar survey on the contemporary women self-representation recalls the Second Wave of Feminism and debates that were going on at those times, especially the work of famous lecturer and writer Donna Haraway. Therefore, it should be perceived as a continuation of the feminist explorations on the constitution of women's image in a patriarchal society.
The exhibition could not be possible without the support of the ICP Exhibitions Committee, public funds from the New York City Department of Cultural Affairs in partnership with the City Council. It opened on 23 May and along with three other exciting exhibitions (Henri Cartier-Bresson: The Decisive Moment, Elliott Erwitt: Pittsburgh 1950, RFK Funeral Train: The People's View) will be on view until 2 September 2018 at the International Center of Photography in New York.
Featured images: Gina Osterloh - Press and Outline, 2014. 16mm film, silent, 5:30 min. © Gina Osterloh. Courtesy the artist, Ghebaly Gallery, Los Angeles; Higher Pictures, New York; and Silverlens, Manila; Mickalene Thomas - Angelitos Negros (detail), 2016. Eight-channel video, sound, 23:18 min. © Mickalene Thomas, Courtesy the artist and Artists Rights Society (ARS), New York; Lorna Simpson - Blue Wave, 2011. Collage and ink on paper, 11 x 8 1/2 in. (28 x 21.6 cm). The Studio Museum in Harlem; gift of the artist on the occasion of the Romare Bearden (1911–1988) Centennial and the Bearden Project. © Lorna Simpson, courtesy the artist and Hauser & Wirth. All images courtesy ICP New York.