The fascinatingly rapid development of the Urban art movement over the past few years surely brought a lot of interesting talking points in its community. One of them is the relationship between street-based artworks and their audience, or rather the distance between them. The beautiful murals gracing entire building facades and walls, for instance, are mostly observed from afar so that their entirety, as well as the artists' technique and skills, could be fully appreciated. But what if a mural was painted on a sailboat and placed in the sea? This is what Igor Ponosov brought to the exciting 2017 edition of Nuart Festival in Norway. As a way to exercise the viewers' eyesight and to explore their relationship with street art, the Russian artist based his interesting piece on a standard eye chart used by optometrists and placed in on a sail of a boat. The boat then sailed along the shorelines of Stavanger, where an actual eye doctor checked the vision off the visitors and made a list of the results. We caught up with Igor Ponosov to talk about this curious adventure of his and how it all came to be!
NUART FESTIVAL 2017 - IGOR PONOSOV (RU)
Too Far, Too Close by Igor Ponosov
Widewalls: The piece is installed on a 50ft sail. Is this your first time making art on such surface? What will the visitors try to see on it and why?
Igor Ponosov: Yes, it's my first time for using this kind of material and actually, size too, as I'm not a muralist.
I like more some illegal urban interventions, mostly small ones, and participatory visual art. I try to make works which have multiple meanings, which need special attention and interaction from the people. At the same time, I work as a researcher of the Urban Art and I analyze and criticize the Street art movement within its frame a lot. This is also the main thing, as it affects my artistic activity generally.
The Too far, Too close project is based on eye charts, which are usually used by an eye doctor for check-ups. In the context of a street art festival, this kind of 'mural' symbolizes how public art usually works too far from the audience. To realize that idea, I use two ways: physical (the boat outside of the city) and conceptual (the message is totally abstract). For the audience, this is both useful and ironic. From August 31st until September 2nd, a sailboat boat will be on a special trip for the public, showing the work as art performance. Each citizen can check their eyesight on the spot.
Widewalls: How did the idea for the image come to be? Did you have the help of actual eye doctors?
IP: I had no help from the doctor, but for the opening of NuArt festival, a real doctor will be there to check the vision of visitors and make a list with results.
I don't know exactly how ideas comes to me, but I know my brain for sure loves absurd. Often I'm making works intuitively.
Widewalls: What will this project bring to you, on a personal level?
IP: I don't know yet, probably I will have a job around sail business soon. :-)
Widewalls: And what do you think it will bring to the public?
IP: I hope the public will correct their own eyesight.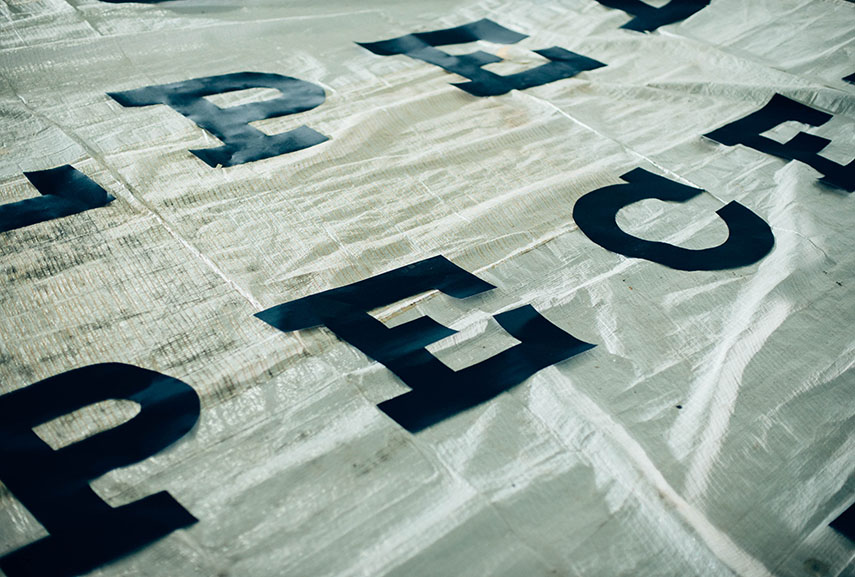 More at Nuart Festival 2017
Widewalls: Can you tell us about your other activities at this year's Nuart Festival?
IP: Actually, I have another artwork here with kind of a similar topic. It is a mural called No signal, which looks like a normal blue screen picture from a projector which has no signal. This work symbolizes current situation in the production of mural art. At the same time, it's a critique of 'Power' of street art, which sometimes becomes just an urban 'wallpaper' without a powerful message. It is used to decorate cities with reproductions of the same artworks using tricky, fast technique like a projector. It was quite fun for me to use real projector. That action was also connected to Walter Benjamin, who offered some thinking about mechanical reproduction and the aura of art in the industrial era, I think, and now that idea is alive again.
Widewalls: How would you describe your experience in Stavanger? Is this your first time participating?
IP: Yes, it's my first time and I really like the city, the quiet, mountains, sea - that it's actually my favorite thing after crazy, noisy Moscow.
There's also very good atmosphere here and a very helpful team, there are many activities during the festival too. I', tired a bit, but I really like it, because I'm so productive here.
Widewalls: What are your plans for the future? Any exciting project in the making?
IP: I'm going to Prague now to create some interventions there and to participate in a conference during the Cultural Hijack exhibition. After that, I'm going to Freiburg, where I'll have a small personal show and public sculptures. I have been working with American artist Brad Downey for five years now, and we did a lot of different projects together around Russia and the USA through our friendship. And in December 10th, we will have the opening of a duo-show in New York. My brain wants to have more fun with art for sure. ;-)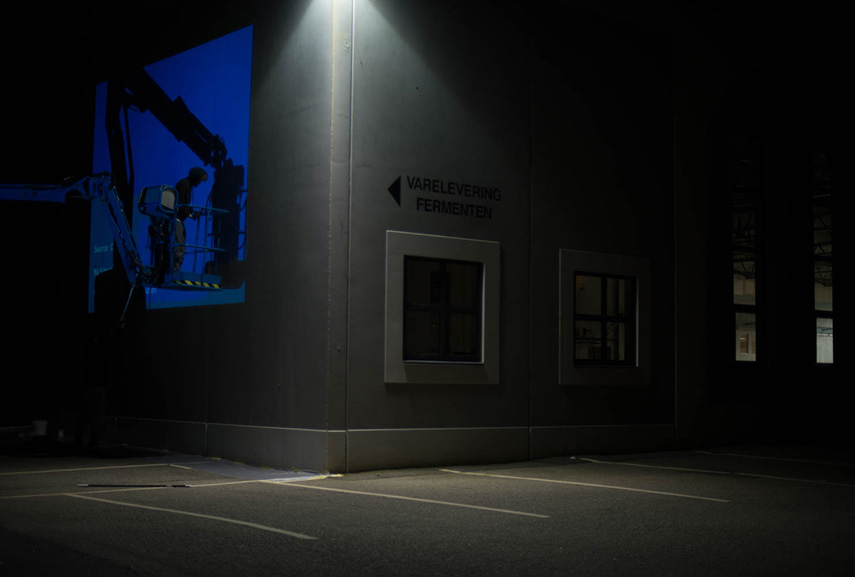 All images by Kristina Borhes, courtesy Nuart Festival.