A freelance artist and graphic designer living and working in Paris, Ludovilk Myers aka ILK creates playful art characterized by funny shapes and colors, serving as a helping hand to sink into the depths of darkness of an organic and oppressive fantasy world. His style can be described as a mixture of all the stuff he likes, graphic design, typography, old cartoons, horror movies, geek culture, the 70s and 80s New York City graffiti.
The artist's latest body of work will soon be on view at Happy Gallery. Titled Confinés, the exhibition will bring together works created during the 55 days of confinement in France, that the artist spent with his little boy Camille.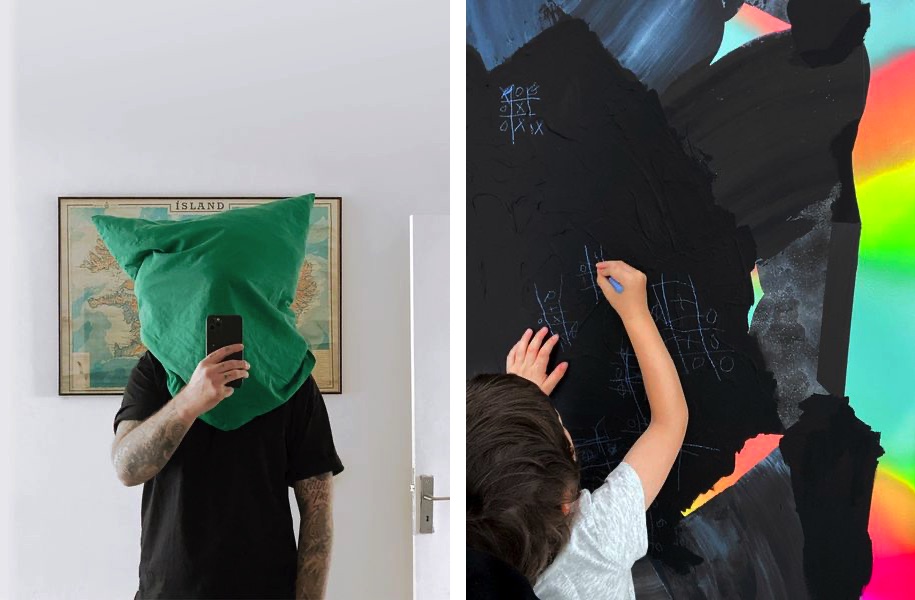 The Practice of ILK
Ludovilk Myers aka ILK began exploring his creativity from an early age. He discovered black metal and horror movies at 10, begins to develop his film cameras in the lab at 11, immerses himself in Magic cards and Warhammer at 12, begins graffiti in 1998. His current style is the result of these eclectic interests and experiences.
Since 2006, Ilk has been working for various brands and creative agencies as a freelance digital graphic designer and art director, mainly in the field of music, luxury and fashion, which gives him a strong and rigorous understanding of customers. In parallel, he is developing a personal style in painting, illustration, graphic design and typography.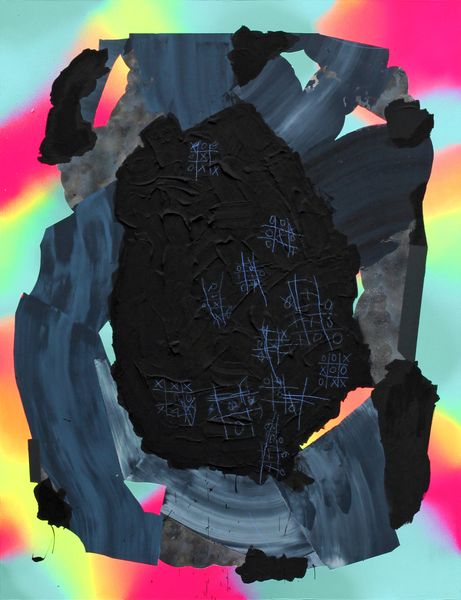 The Confinement
As the coronavirus was spreading at a fast pace, governments around the world had to take necessary measures. The lockdown in France began on March 17th, 2020 at 12:00 p.m, with the cessation of all "not essential" activity. Since the schools were closed, Myers and his partner Cyrielle found themselves in the confinement with their 4-year old son Camille, trying to keep him busy while trying to continue their respective activities.
Trying to turn this constraint into an advantage, Ilk involved Camille into his work, filling notebooks with drawings and collages over the course of 55 days. The works featured in the show and the accompanying publication are the result of these creations. All of these pages have been scanned and can be printed in limited editions in 30 x 42 or 50 x 70 cm.
These works retrace all the pleasant things that the family has been able to do during this period, but also highlights the plight of many parents who have had to continue to work while caring for their children 24/7.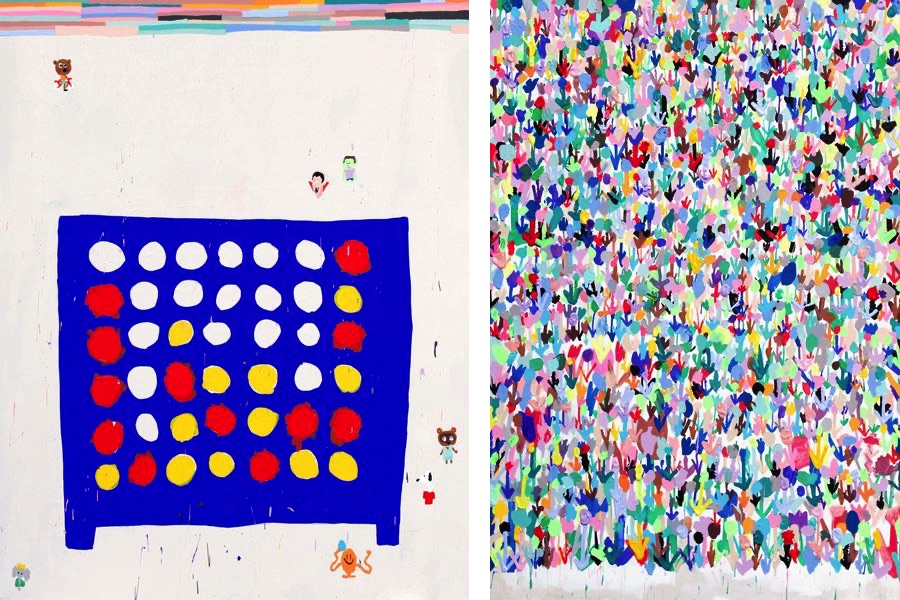 Ilk at Happy Gallery
The exhibition Confinés will be on view at Happy Gallery in Paris from June 3rd to 21st, 2020.
Due to the pandemic, the gallery will not organize an exhibition opening, but they are hosting scheduled visits by a group of five people.
Featured image: Ludovik Myers - 28 Days Of Flowers (detail). All images courtesy of Happy Gallery.