Even though the history of illustration takes us all the way back to cave paintings where men and women used the cave walls to illustrate their daily activities, the field's rapid development came with the dawn of printing. Due to the Industrial Revolution and the improvement of the print technology, the late 1800s and early 1900s are considered the golden age of illustration, with numerous works appearing in books and magazines across Europe and America. A multiplicity of styles developed drawing influences from the art of the time. With a flood of talent entering the field, publishers soon recognized illustrations as a necessity.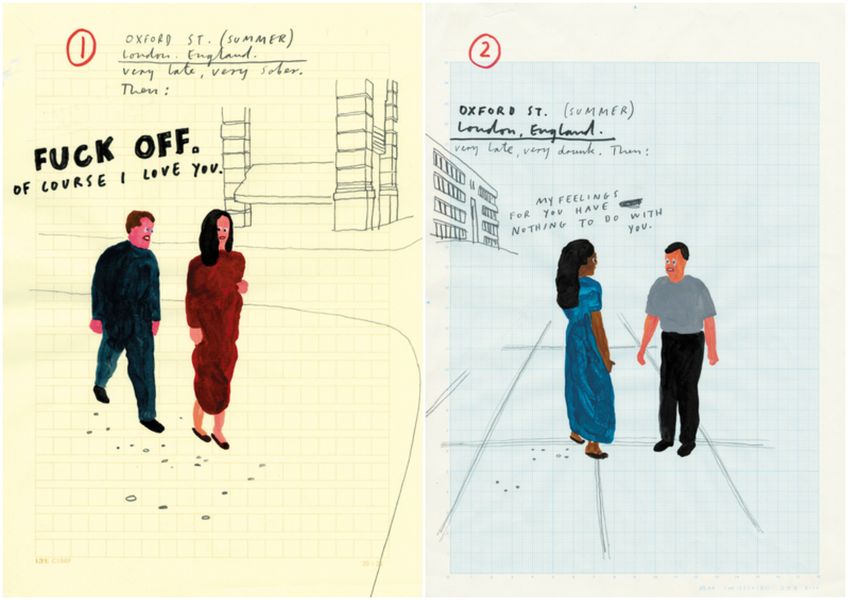 The Contemporary Illustration and the Creatives in the Field
The history of contemporary illustration is remarkably rich, from the unrestrained idealism of the 1960s to the stark realism of the 1970s, and from the overblown consumerism of the 1980s to the digital explosion of the 1990s, followed by the increasing diversification in the field. In the last decade, there has been an illustration renaissance of sorts. Yet, as the world becomes increasingly more digital and photography makes up the majority of print, the field of illustration is becoming more and more competitive. Graphic artists are not only gaining momentum in the media world but also in the art field, and this highly competitive and ever-moving genre is becoming more and more dynamic and creative.
Thus, we have gathered a list of our favorite illustration masters. These visually sensitive and historically aware illustrators continuously attempted to challenge received wisdom about the practice, push it forward, and transcend boundaries of what illustration could be.
Editors' Tip: Illustration Now by Julius Wiedemann
From magazines and newspapers to ads, websites, album covers, and even mobile phone wallpaper, illustration is a crucial element in visual communication today. With unlimited creative possibilities, illustration is as unbound as imagination itself; whether it's a simple pencil drawing, an ornate airbrushed painting, or a computer-generated image, an illustration speaks the international language of ideas. This guide showcases 96 of today's best commercial and editorial illustrators from 13 countries; each entry highlights examples of recent work and includes the artist's contact information, favorite media, awards, clients, and work philosophy. Illustration Now! may be aimed at people who commission illustrations, but it is also a treat for anyone who simply likes graphic art. Sink into your favourite armchair and let your mind wander across continents.
Featured images: Seymour Chwast Illustration, via ugh.wordpress.com; Victor Moscoso Illustration, via booksteveslibrary.com; The Art of Gary Taxali, via ideaexchange.com; Moebius Comic (detail), via imgur.com; Maxfield Parrish - Daybreak, 1922, via redtreetimes.com; Maxfield Parrish - Daybreak (detail), 1922, via redtreetimes.com; Maurice Sendak - Where the Wild Things Are, via tes. com. All images used for illustrative purposes.
Maurice Sendak - Transforming the Face of Children Books
Widely considered as the most important children's book artist of the 20th century, Maurice Sendak managed to capture dark, terrifying and hauntingly beautiful recesses of the human psyche. Known for more than a dozen picture books he wrote and illustrated himself, most famously Where the Wild Things Are, his work was the subject of many critical studies and major exhibitions. Shaping his books after his childhood, he vowed he wouldn't write anything of sunshine and rainbows because that's not real life.
Featured images: Maurice Sendak, via newyorknatives.com; Where the Wild Things Are, via sothebys.com
Victor Moscoso - The Old Master of Psychedelic Art
A Spanish-American artist, Victor Moscoso is best known for producing psychedelic rock posters, advertisements, and underground comics in San Francisco during the 1960s and 70s. Applying an academic perspective into the psychedelic era, he has developed a unique style characterized by the use of photographic collage, vibrating colors, hand-made font, and op art. His work has changed the rules and developed a visual lexicon which juxtaposed psychedelic art and the traditional arts of the past.
Featured images: Victor Moscoso, via comicvine.com; Victor Moscoso Posters
Brad Holland - A Master of Technique
A self-taught artist whose work has appeared in a number of acclaimed international publications, Brad Holland has been a major figure in contemporary American illustration. His work can be at times sophisticated and complex and at other times have a rough cartoony feel. Demonstrating a masterful technique, his drawings have a remarkable feeling in which color and texture seem to be inseparable. He always perceived artist as someone who doesn't care whether he's a fine artist or a commercial one.
Featured images: Brad Holland, via tssreviews.com; Brad Holland illustration, via pinterest.com
Seymour Chwast - A Graphic Design Legend
A master of historical styles and movements, Seymour Chwast has made a lasting influence on American visual culture. Triggering a shift from sentimental realism to comic expressionism, he has developed an expressive and iconic style that playfully combined both graphic design and illustration. Despite having methods deeply rooted in vintage-style decorative traditions, his work has always been synthesized, reinvented, and often parodied the past.
Featured images: Seymour Chwast, Video still from "Seymour Chwast at War with War" Kickstarter video, by Christian Svanes Kolding; Left: Push Pin Graphic magazine 67. Your Body and You, 1977, via design-is-fine.org / Right: Seymour Chwast Design, via manishtama.com
Jean Giraud aka Moebius - The Master of Sci-Fi
A legendary French artist, cartoonist and writer, Jean Giraud aka Moebius specialized in Sci-Fi and Fantasy, having a surreal, almost abstract style. Enjoying two distinct careers, he co-created, illustrated and wrote the Western series Lt. Blueberry as "Gir" for decades, while drawing an often writing some of the most revolutionary and dazzling science fiction comics ever created as "Moebius". This has made him indisputably one of the greatest cartoonists of the second half of the 20th century.
Featured images: Jean Giraud Moebius; Moebius - Journey, via openculture.com
Maxfield Parrish - The Creator of the Idyllic World
An American painter and illustrator active in the first half of the 20th century, Maxfield Parrish has created an immediately recognizable magical world. His idealized portrayals of feminine figures were placed against the backgrounds of electric violets, radiant reds and rich glowing earth tone pigments. Due to a powerful and signature use of color, a certain cobalt blue is known today as "Parrish Blue". His idyllic world is equally harmonic, idealistic and beloved.
Featured images: Maxfield Parrish, libraryofcongress.com; Maxfield Parrish - Jason and His Teacher by Maxfield Parrish, 1909
Gary Taxali - Visually Blending Now with Then
Considered one of the preeminent contemporary illustrators, Gary Taxali has developed a unique style inspired by a combination of vintage comics and advertising – an aesthetic he describes as "wacky". Preoccupied with constant paradoxes of the human condition, he often employs humor and easily relatable imagery in his narratives. Visually blending the past and the present, his work is at once alluring and endearing, always rich in satiric verve.
Featured images: Gary Taxali, via torontostar.com; Gary Taxali - Clowns, via garytaxali.com
N. C. Wyeth - An Acclaimed Book Illustrator
An acclaimed American painter and illustrator, N. C. Wyeth has provided art for many famous and beloved titles such as Treasure Island, The Last of the Mohicans and The Yearling. A student of the painter Howard Pyle, Wyeth is the preeminent example of his teachings, taking his lessons completely to heart. His characters created prototypes of American heroes, setting standards for movie, television, and computer games heroes.
Featured images: N.C. Wyeth, via wikipedia.org; NC Wyeth - The Giant, via redtreetimes.com
Leo and Diane Dillon - World's Pre-Eminent Illustrators for Young
Famous American illustrators of children's books and adult paperback book and magazine covers, Leo and Diane Dillon created work described as "a seamless amalgam of both their hands". With all of their work being joint, they fused their personalities and styles into a third entity that they came to refer to as "the artist". They employed a variety of mediums and techniques - including pastels, colored pencil, watercolor, acrylic, stencils, typography, woodcut, pochoir, found-object assemblage, collage, and sculpture.
Featured images: Leo and Diane Dillon, via everythinggrowswithlove.com; Leo and Diane Dillon illustration, via islandmix.com
Maira Kalman - Exploring the Everyday Life
An Israeli-born artist living in New York, Maira Kalman creates wise, witty drawings that have appeared on a plethora of New Yorker covers, in a dozen children's books, as well as in many other publications. Amazed with people and the way they live their lives, she has been celebrating the extraordinary aspects of the everyday more than 35 years. Her impressions are transformed into endearing works full of lyricism and wit.
Featured images: Maira Kalman, via wallstreetjournal.com; Maira Kalman illustration, via amazon.com. All images used for illustrative purposes only.