Across two venues in London, Edinburgh's Arusha Gallery will present the art of Ilona Szalay, a talented British artist and a creative storyteller whose artworks drew attention of critics and collectors around the world. Her new work will be put on display as part of an exhibition titled Milk, Smoke and Bones, which will travel to Alex Eagle Studio and Leyden Gallery respectively, giving the viewers the opportunity to revisit or get to know her unique approach. The artist's fresh ideas will be evoked through large works on wood, as well as smaller pieces in her trademark style.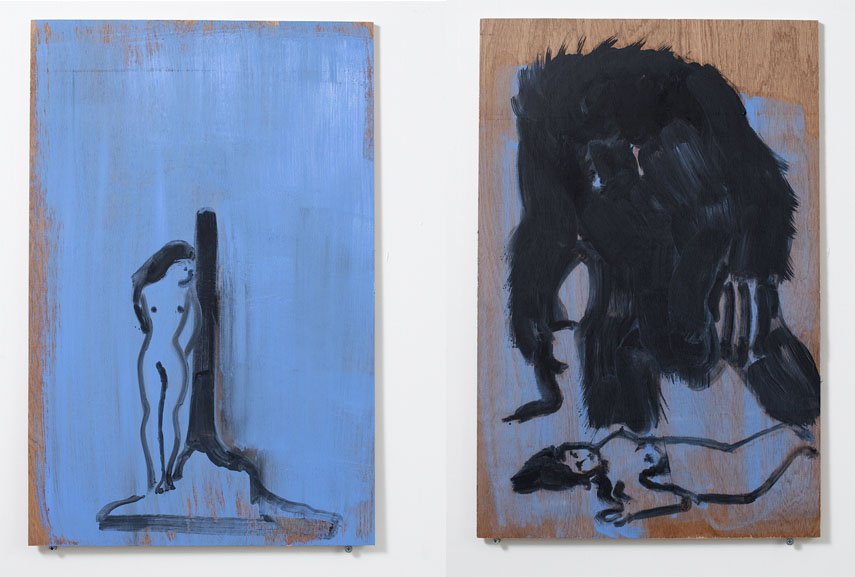 Milk, Smoke and Bones
Selected as one of the fourteen worldwide artists to invest in by Rebecca Wilson, head curator at Saatchi Art, Ilona Szalay is known to the world of contemporary art through the many international she has won over the years. Her most notable pieces are the portraits, often somewhere in between fantasy and reality, revealing a mysterious narrative that captivates the viewer. Her skill of a storyteller is particularly emphasized in her smaller works, which have been compared to the narratives of Sickert, because of their intimate and intriguing interpersonal dramas. Reminiscing of fairy tales, they also evoke visual forms of a diary, with their indicators, props and clues to the confidential stories of magic and wonder. The curious interiors and miniature performances seem to be just behind Ilona Szalay's clever curtain.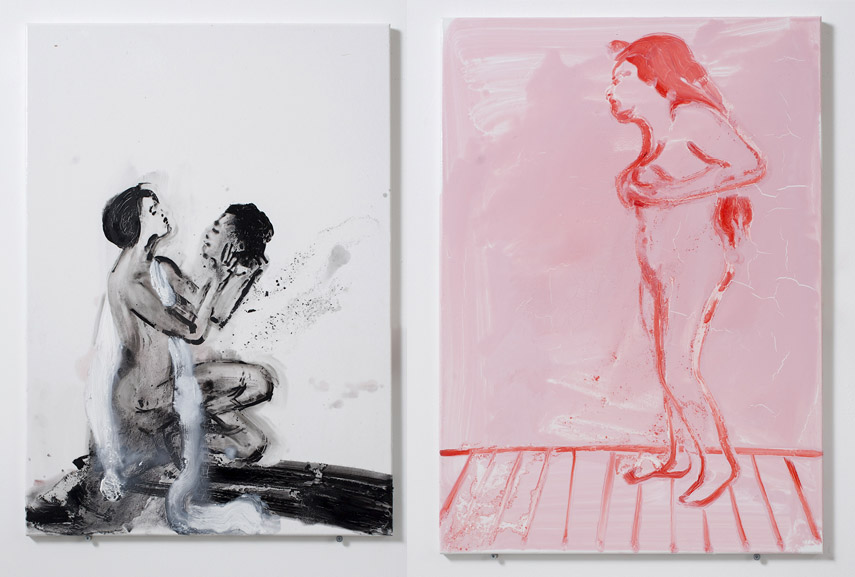 On the Feminine Subject
The latest body of artwork created by Ilona Szalay revisit the artist's frequent dedication to femininity. In these pieces, her subject matter is seen as archetypes: gods, warriors and children, which are rendered with a timeless and eerie poetic intimacy. Seemingly simple, her figures are created with delicate touches of paint, through unfinished and confident flowing style. On display, there will also be the large wood panels, which were something new for Ilona Szalay. Five full-length silhouettes of "white ghosts" were rendered in the pose of Gainsborough portraits, standing proudly and facing front. Soaked in white oil, yet highlighting all the necessary details, the works put an emphasis on the classical, majestic posing of the figures, brought to light even more by their scale.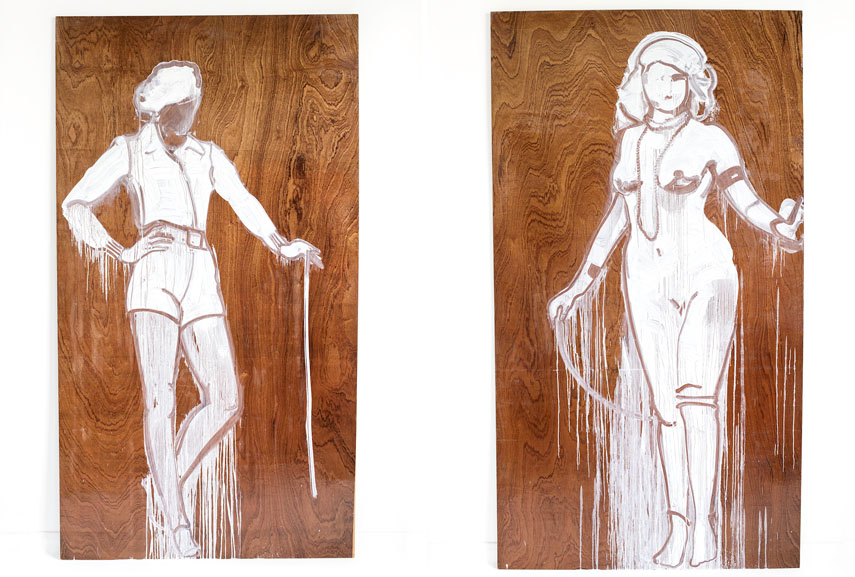 Ilona Szalay Art in London
Arusha Gallery will present the solo show of Ilona Szalay art in London, at Alex Eagle Studio from November 23rd through 27th, 2016 (with a private view on November 22nd from 6pm to 9pm and "In Conversation" event and cocktails on November 24th at 7pm), and then at Leyden Gallery from November 29th through December 11th (with a private view on November 29th from 6pm to 9pm and "In Conversation" event and cocktails on December 1st at 7pm).
All images courtesy Arusha Gallery.