It was almost three decades ago when Ilya and Emilia Kabakov had their first major exhibition in the United States, hosted by Hirshhorn Museum. Now, the acclaimed Russian artists return for a comprehensive survey of their trademark work created between 1985 and present day, in a show entitled Utopian Projects. More than 20 of their maquettes and whimsical models will soon be on view, introducing the public to Ilya and Emilia Kabakov's creative process, their allegorical narratives, and the visions for their small- and large-scale projects, both realized and unrealized.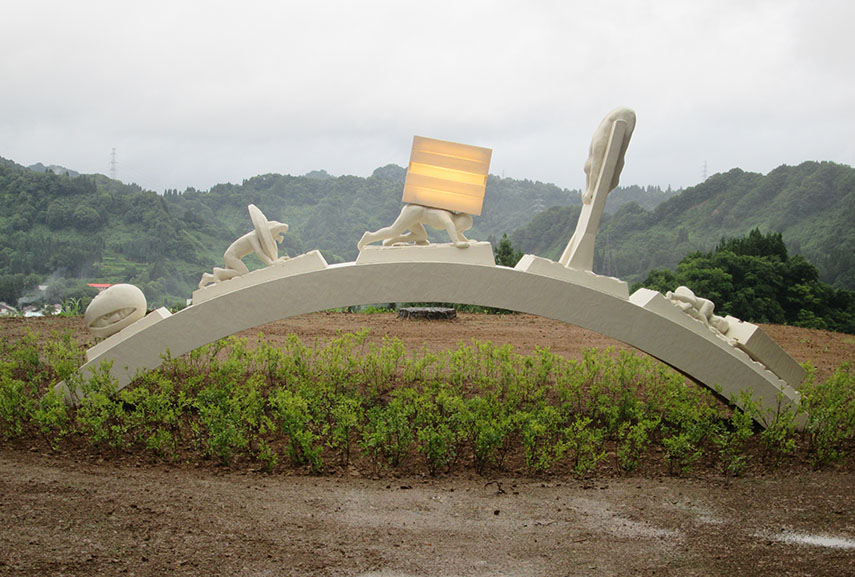 Ilya and Emilia Kabakov - Rebels with a Cause
Born in the Soviet Union, Ilya and Emilia Kabakov began creating artworks related to the cultural context of their homeland, often as a direct response to the experiences, suspicion and surveillance they endured while living there. After moving to the United States, however, their installation-based pieces adopted a universal language and significance, resonating with a broad international audience. Ilya Kabakov began his career in the 1950s as a children's book illustrator and was part of a group of Conceptual artist in Moscow who worked outside the official Soviet art system. Emilia Kabakov, on the other hand, studied Spanish language and literature at the Moscow University, and attended the Music College in Irkutsk. She immigrated to Israel in 1973, and moved to New York in 1975, where she worked as a curator and art dealer. Emilia has worked side by side with Ilya since 1989.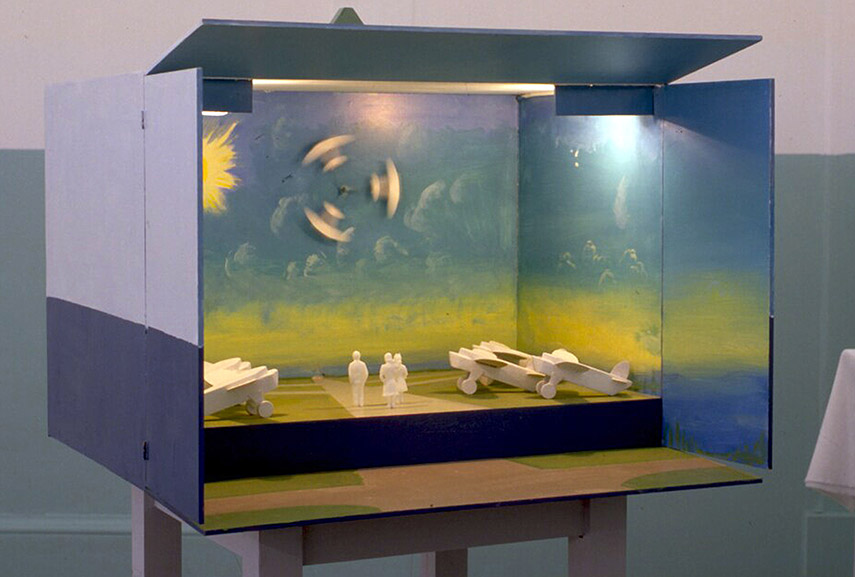 The Utopian Projects
With a passion for three-dimensional built environments, Ilya and Emilia Kabakov gave them life by incorporating imaginary casts of characters that inhabit them. Each of these maquettes are also embellished with lights, motors, text and music, ultimately becoming little theaters which often reference Soviet-era architecture, prisoners and tyrants, as well as the ideas of an escape, through metaphorical elements such as ships, angels and myths. Utopian Projects will feature the working studio models of such quintessential artworks as The Man Who Flew Into Space From His Apartment from 1985, which was presented fully realized at the Hirshhorn in 1990, and The Ship of Tolerance, a global public art project in the form of a 60-foot wooden sailboat, whose sails are stitched with paintings by local children.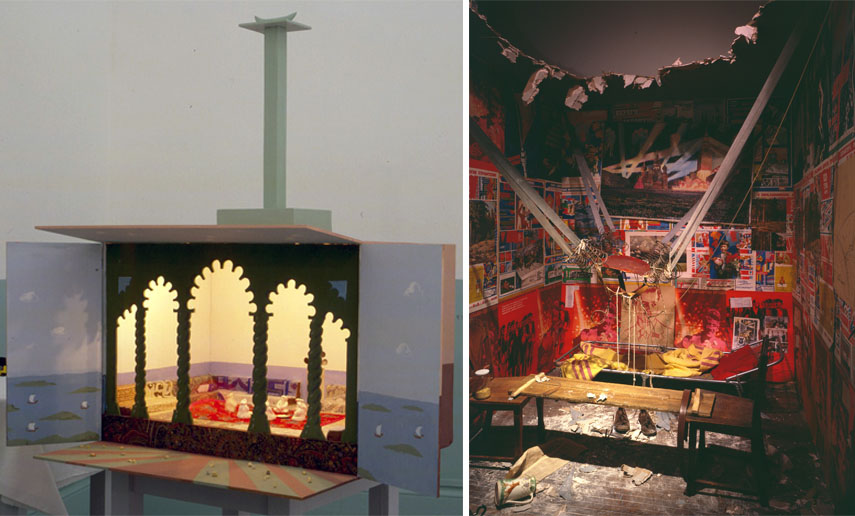 The Kabakovs at Hirshhorn Museum
Ilya and Emilia Kabakov: The Utopian Projects will be on view at the Hirshhorn Museum and Sculpture Garden in Washington D.C, USA, from September 7th, 2017, through March 4th, 2018, and will serve as a wonderful reminder of the resilience of the creative spirit. Their remarkable way of re-envisioning history also fits in the diverse schedule of the Museum for the 2017-18 season, which will continue to feature contemporary artists whose work reflects on global conversations that shape history, politics and culture, such as Yayoi Kusama, Mark Bradford and Markus Lüpertz.
Featured images: Ilya and Emilia Kabakov - The Ship of Tolerance, Zug, 2016. Photograph by Luis Eduardo Martinez Fuentes; Pirate Ship (The Devil's Rage), 2010, Photograph courtesy of the artists; The Red Vagon, 1991. Photograph by Emilia Kabakov; Portrait of lya and Emilia Kabakov in studio Photograph by Yuri Rost. All images courtesy Hirshhorn Museum.