New York-Pace Gallery is organizing an exhibition that will be a must-see art event for all true art lovers and art enthusiasts. The show that is entitled Ilya & Emilia Kabakov: New Paintings will feature the most recent works by these famous Russian artists. Ilya and Emilia Kabakov are internationally recognized as Russia's most celebrated artists. They have been exhibited throughout the world, while their works can be found in permanent public collections in many countries. Ilya and Emilia Kabakov exhibition at Pace New York will debut two new bodies of work that explore the complexities of time and the nature of reality; layered or dual realities, which is actually a prominent theme within the Kabakov's work.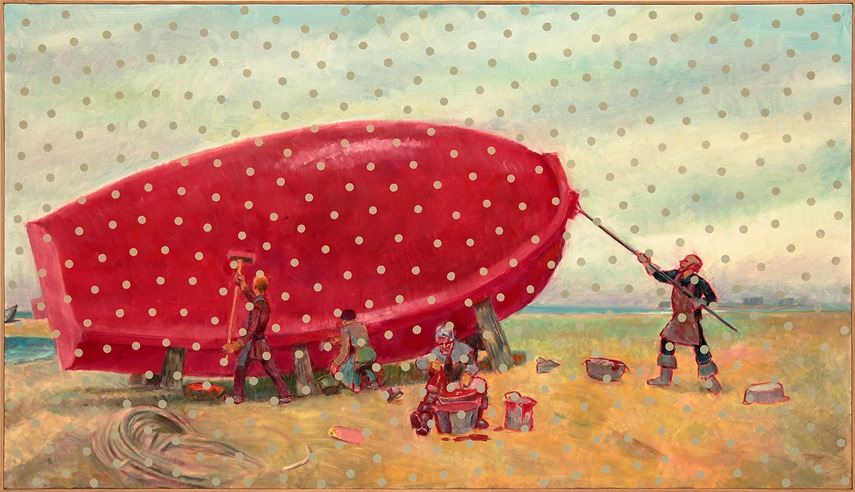 The Multidisciplinary Practice of Ilya and Emilia Kabakov
Ilya and Emilia Kabakov (both born in Dnepropetrovsk, Soviet Union) have been working collaboratively since 1988. Their Soviet background played a very important role in the development of their art approach. Their collaborative works explore a universal human condition through the intersection of quotidian and conceptual elements. Ilya Kabakov was part of a group of Russian conceptual artists working outside the official Soviet system, while Emilia moved to New York in 1875, and began working as an art dealer and curator. Both artists have been creating as solo artists, but they also created a number of artworks together. It's quite difficult to classify their work – they create in a variety of different media: drawing, painting and installation, but they are often been linked with conceptual art movement. Their multidisciplinary practice extends beyond their experience with the Soviet social and cultural context of their past to engage universal themes including memory and illusion. The works presented in New Paintings trace the use of graphic techniques as methods for obscuring reality, highlighting the factors that shape and modify our perceptions of everyday life.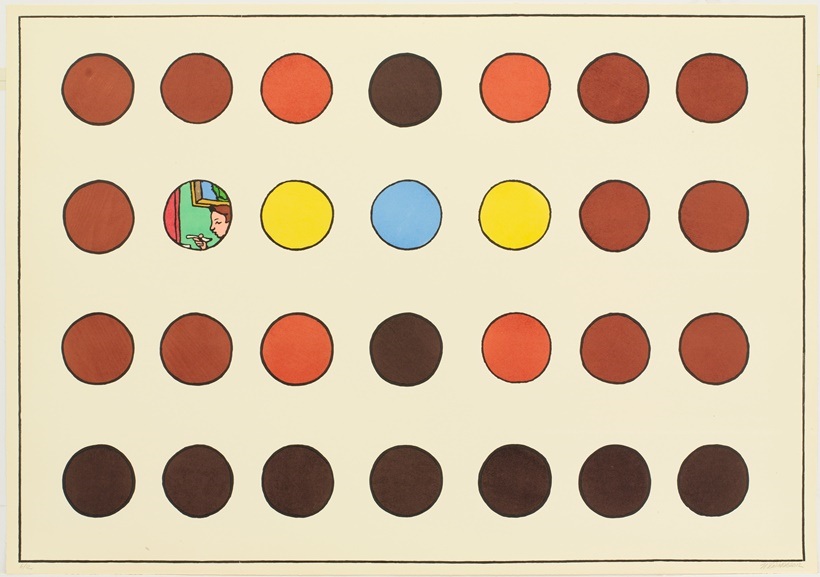 New Paintings
The new collaborative series The Two Times (2014–15) explores layered or dual realities. Representations of a distant, classical past are spliced with images of fragmented memories from the Soviet era, conveying the collision of two time periods. Similarly concerned with perception is the series Six Paintings about the Temporary Loss of Eye Sight (2015). In each of the six paintings, a dense layer of dots spreads across the surface of the canvas, creating an obstacle that prevents the viewer from wholly focusing on or grasping the details of the image behind it. In addition to recent paintings, the exhibition will also feature a 1997 edition of Mathematical Gorsky, the seventh album from Kabakov's 10 Characters series made between 1970 and 1974. Thirty-seven individual drawings form a harmonious portfolio, following what Kabakov describes as a flowing structure of our time: the past, the present and future—the pages turned over.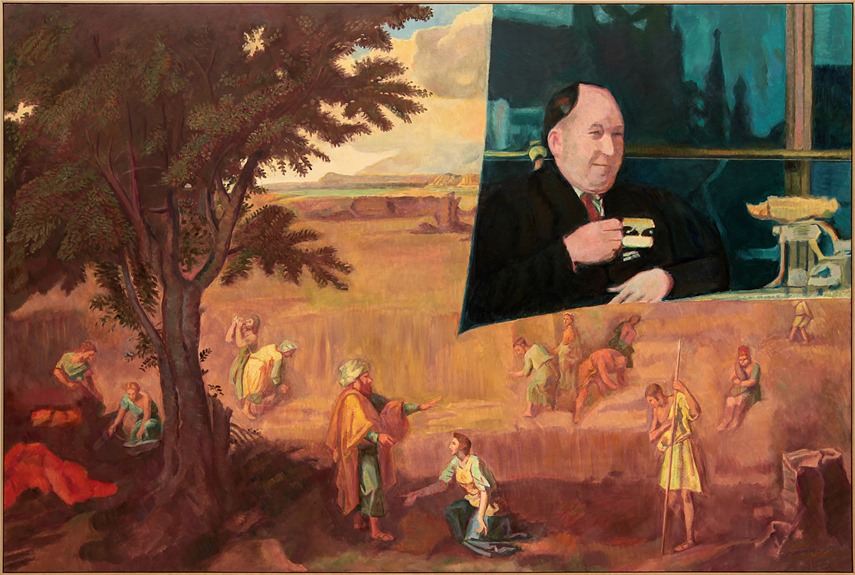 Ilya and Emila Kabakov Exhibition at Pace New York
Today, the Kabakovs live and work in Long Island, New York. This is Pace's second presentation of their work. Be sure not to miss this exhibition – a number of never-before-seen works by the Kabakovs will be presented, in addition to the most recent body of work. Ilya & Emilia Kabakov: New Paintings exhibition is on view from December 11, 2015 until January 23, 2016 at Pace New York.
Featured Image: Ilya & Emilia Kabakov - The Two Times, #11, 2015. oil on canvas. 75" x 112" (190.5 cm x 284.5 cm). © Ilya & Emilia Kabakov, courtesy Pace Gallery. Photograph courtesy the artist and Pace Gallery. All Images courtesy of Pace Gallery.