The younger generations of artists surely are triggered by images - the way they are moderated or manipulated through media, accumulated through the Internet, and the way the notion of images has changed in regards to the digital era. A multitude of approaches are undertaken, and they differ from the prescribed concept and the media used.
The upcoming exhibition at Galerie Lisa Kandlhofer will pay special attention to the practices of five younger international female artists: Tali Lennox, Jillian Mayer, Nana Mandl, Siggi Sekira and Katerina Zbortkova who investigate the images of thought through their paintings, sculptures and video installation.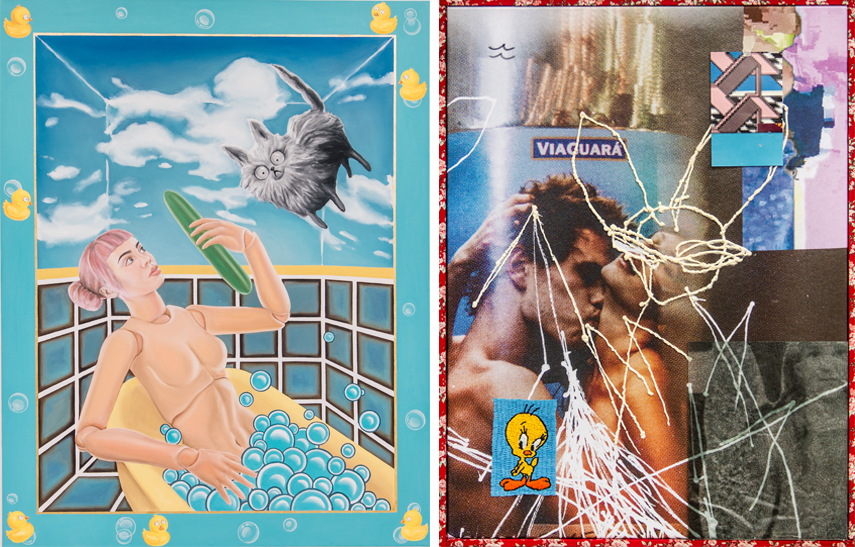 The Exhibition Concept
This group exhibition aims to present a gendered perspective of the articulation of contemporary moment framed by the digital that at the same time offers the production of knowledge and narrows it.
The botanical term "rhizome" signifies rooted plant structure and here it is taken as a suitable metaphor of a continuous, multi-branched, cross-referencing growing model of knowledge that characterizes the diversity in approaches of these five artists.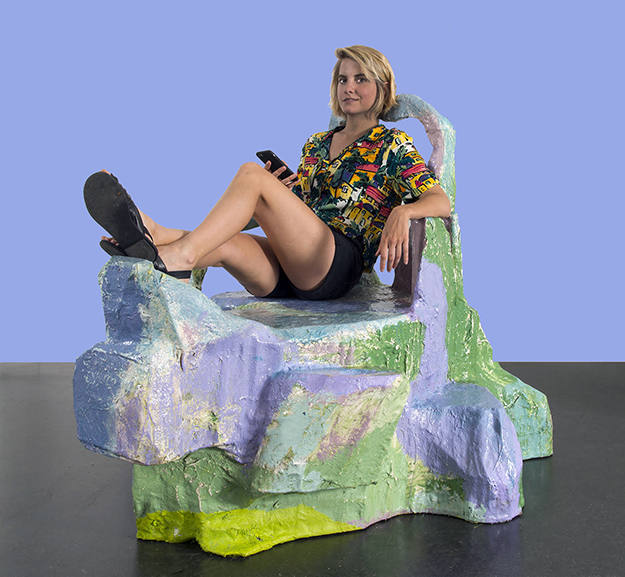 The Artists
Nana Mandl is a young Austrian artist who devotedly explores the contemporary status of mediated images by producing collages, prints, and sculptures inspired by fashion, advertising, and social media. In similar fashion operates slightly older American artist Jillian Mayer whose works or slumpies, as the artist calls them, are a result of our daily digital experiences; Mayer's autobiographical diary video I Am Your Grandma produced for her unborn grandchildren questions mortality, fame, and in general the notion of legacy.
On the other hand, with her delicate pottery sculptures, the Ukrainian artist Siggi Sekira reinterprets Slavic mythology in the context of contemporary intersection of paganism and Christianity in post- Soviet country; on display will be two works from the series The Eve of Nymphs, based on the Slavic fertility ritual of Ivan Kupala.
The portraits of Instagram star, Silicon Valley bot Lil Miquela, as well as canvas depicting online obsessions such as 'what color is the dress' and 'cats vs cucumbers' by Czech artist Katerina Zbortkova critically articulates the internet phenomena of the 21st century, while the paintings of the British artist Tali Lennox take a more vintage stance while connecting the legacy of German New Objectivity movement of the 1920s with the current 2020s; the artist underlines the glittering escapism in a horrific times marked by political unrest and ecological decline.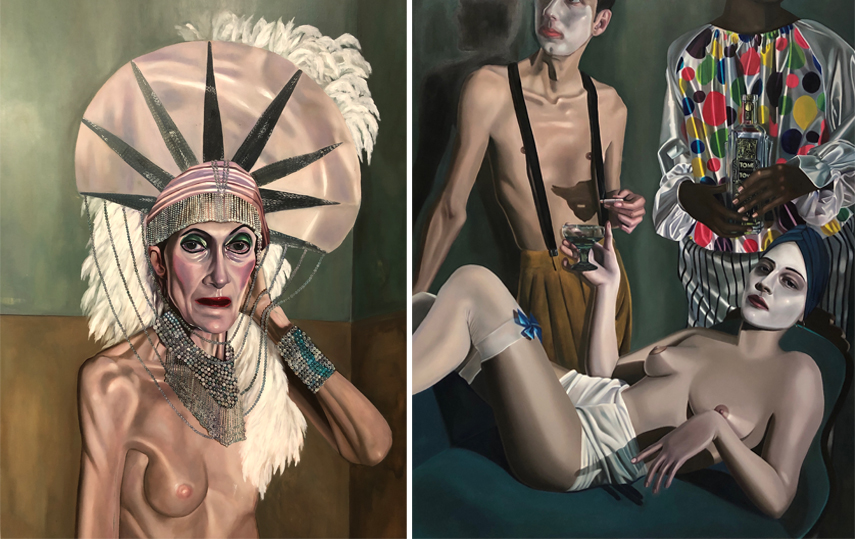 Rhizome at Galerie Lisa Kandlhofer
Furthermore, the upcoming exhibition will question art's potential to produce knowledge and generate new interpretations and debates by taking into consideration the artistic approaches of the new generation of women artists.
Rhizome - Images of Thought will be on display at Galerie Lisa Kandlhofer in Vienna from 6 March until 16 May 2020.
Featured image: Siggi Sekira - Nine Little Murmurs, 2019. Glazed stoneware, 33 x 13 x 31 cm. All images courtesy of Galerie Lisa Kandlhofer.