Abend Gallery from Denver is organizing a group exhibition presenting works that can be labeled as contemporary imaginative realism. Although it sounds like an oxymoron, imaginative realism is a style widely used by many contemporary artists, although one could pose questions about it: How is it possible to realistically paint something that does not exist? Can we describe paintings depicting angels and dinosaurs as pieces of realism? Yes, we can, and it doesn't matter if the subjects are real (subjects that actually exist); the important thing is that the art that has been made is believable and realistic. Precisely this type of art will be presented during the group show titled Inner Visions: Contemporary Imaginative Realism at Abend Gallery.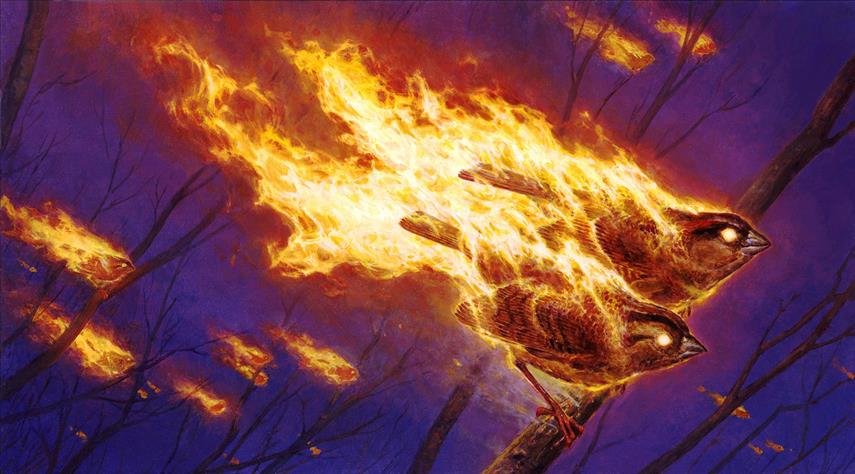 Contemporary Imaginative Realism
Imaginative Realism combines classical painting techniques with postmodern narrative subjects. It depicts what is unreal, unseen and impossible; offering different visions of worlds that might exist or might have had existed. Many imaginative realistic paintings depict visions of humanity's mythical past. On the other hand, there are realistic painters who are dealing with the uncertainty of the future that can be both terrifying but also beautiful. In addition, imaginative realistic paintings are also dealing with the terrifying present. As co-curator of the exhibition, Patrick Wilshire, explains: Imaginative realism satisfies a dual urge in the viewer. It meets the viewer's desire for aesthetic quality and appreciation of technical skill, but also provides the opportunity to experience narrative, character and concept within that technically-skilled framework. The exhibition Inner Visions: Contemporary Imaginative Realism brings together more than 70 artists with remarkable diversity of work being created under its banner. The works by these artists make parts of public and private collections, and can be found everywhere, from galleries to museums.
Participating Artist
Works by young, emerging artists, as well as those by world renowned painters will be showcased. The participating artists are: Linda Adair, Julie Bell, Steven Belledin, Laurie Lee Brom, Scott Burdick, Armand Cabrera, Jeremy Caniglia, David Cheifetz, Sam Connelly, Jeff Easley, Bob Eggleton, Craig Elliott, Jody Fallon, Fred Fields, Scott Fischer, Marc Fishman, Donato Giancola, Erik Gist, David Gluck, Rebecca Guay, Wayne Haag, Mark Harrison, Michael C. Hayes, Richard Hescox, Luke Hillestad, Kelly Houghton, Bruce Jensen, Steven Kenny, Vanessa Lemen, Travis Lewis, Martin Llamedo, Travis Louie, Don Maitz, Brian Mashburn, Menton Matthews, John Monteleone, Matt Mrowka, Aaron Nagel, Vince Natale, Odd Nerdrum, Billy Norrby, Anthony Palumbo, Ryan Pancoast, Jim Pavelec, Shane Pierce, Marc Potts, Omar Rayyan, Larry Schwinger, Dave Seeley, Britt Snyder, Annie Stegg, Christophe Vacher, Boris Vallejo, Dorian Vallejo, Eric Velhagen, Jeffrey Watts, Michael Whelan, Jeremy Wilson, Martin Wittfooth, Chie Yoshii, and Mark Zug.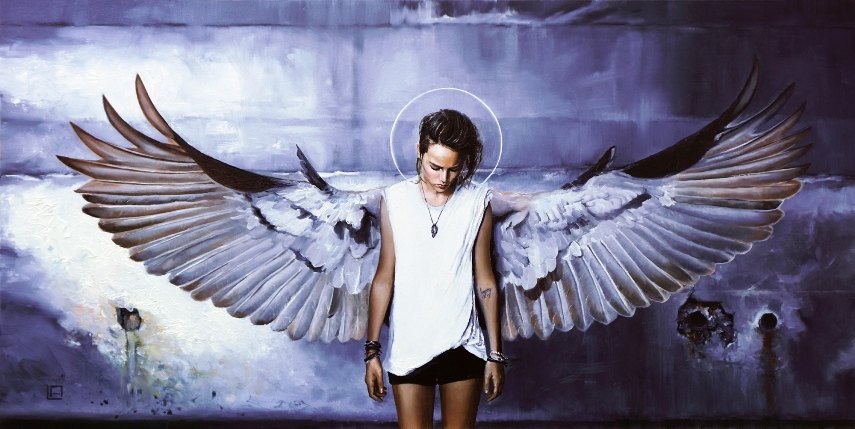 Group Exhibition at Abend Gallery
The group exhibition Inner Visions: Contemporary Imaginative Realism is curated by Patrick and Jeannie Wilshire. They are directors of the IX Arts, which is dedicated to the promotion, recognition and elevation of the art of Imaginative Realism. The group exhibition Inner Visions: Contemporary Imaginative Realism will be on view from October 8 until November 11, 2016 at Abend Gallery in Denver. The opening reception is scheduled for Friday, October 8, 6-9 pm.
Featured Image: Sam Wolfe Connelly - Summer's Eve, 11x17, graphite, conte on paper, 2016. All Images courtesy of Abend Gallery.