Out of all the exciting things we can expect from this year's Moniker Art Fair in London, the highlight could certainly be the local Imitate Modern, an urban contemporary gallery which is bringing five of its artists. Exhibiting emerging and established talent around the world, they focus on thought-provoking, edgy works, and these exactly the ones they will show in Shoreditch next month as well. If you're a collector on a lookout for fresh pieces to enrich your collection, in form of original artworks and limited edition prints, look no more and head out to the Old Truman Brewery between October 7th and 9th!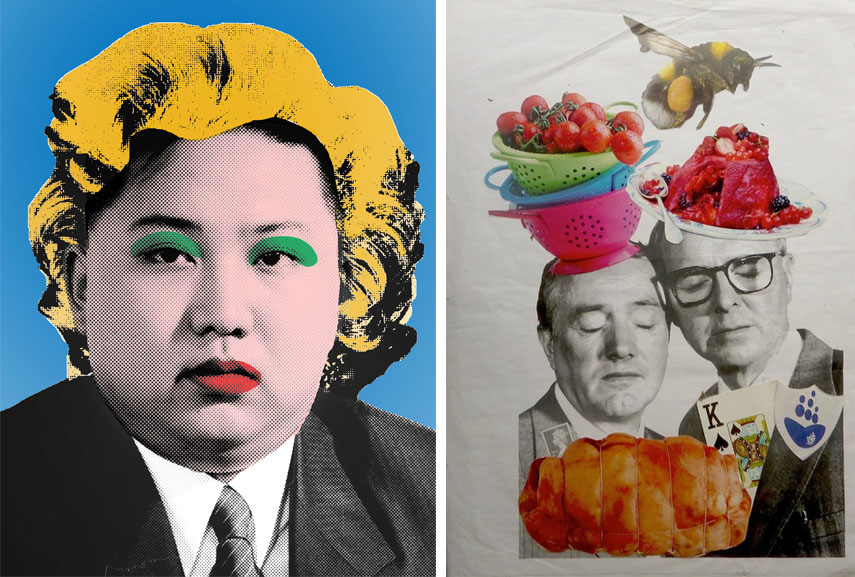 The Ever-Changing Street Art Scene
For quite a while now, urban art has been considered a legit movement within the realms of contemporary arts and its most creative talents have been making studio artworks for countless exhibitions and events held worldwide. The concepts of consumerism and identity turned out to be some of the most recurring topics in both these fields, with street artists adding the humorous touch to it all. Such pieces will be presented by the Imitate Modern artists, particularly Henry Hate, Cartrain, Lukas Avalon, Luc Waring and Oliver Dunsch, all of whom took on the themes to express themselves through original styles and approaches. From pop icons and Disney heroes to everyday people, the presentation promises to show all the elements that make urban art so popular today.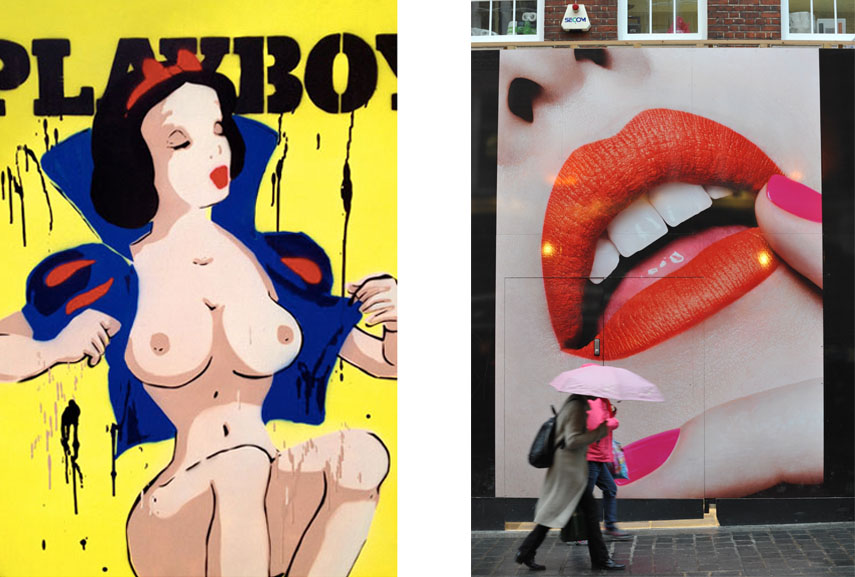 The Participants
Coming from a world of tattoos, Henry Hate now entered the waters of visual arts by using the iconic stylistic techniques of Pop Art. Famous artist among celebrities like Pete Doherty and Boy George, he is fascinated with themes of sin and salvation, corruption and consumption, creating artwork ranging from sculpture and photography to painting and printmaking. Another bad boy, Cartrain made his name by inserting own pieces of art incorporating a unique wit and sense of humor in the National Portrait Gallery and Tate Modern. His favorite subjects include George Bush and Kim Jong-un, always in vivid and glittery settings. Oliver Dunsch's ongoing Art of Commute series of many years will also be on view, showing his admiration of people able to do many things while on the train tube, bike or walking home or to work. Obsessed with celebrity culture is Lukas Avalon as well, with his highly detailed portraits and social commentary. Finally, there's Luc Waring, drawing our attention to branding, advertising and consumerism even more.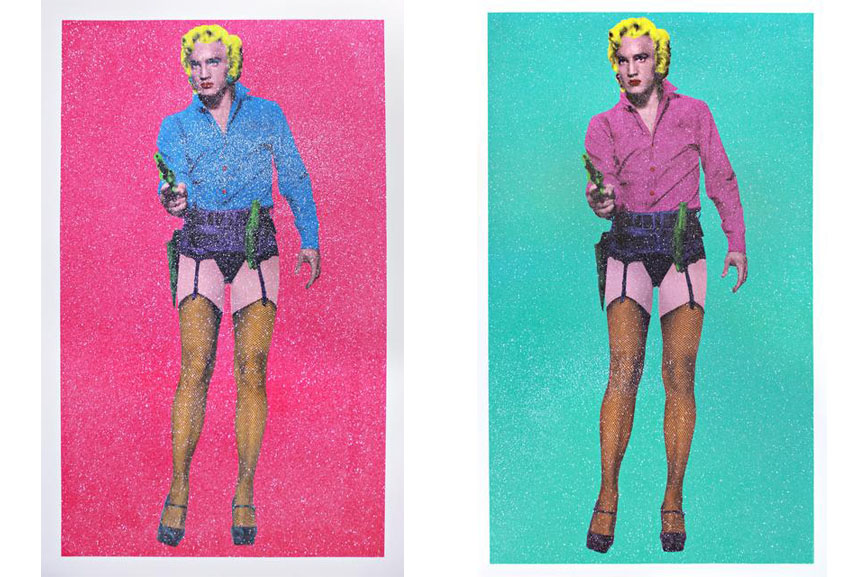 Imitate Modern Artists at Moniker Art Fair 2016
From screen prints to photography, the Imitate Modern artists will show how anyone can become a part of the electing street art scene, and there's no place better for a show-off than the Moniker Art Fair. For seven years now, the event has been the cornerstone for the movement in Britain's capital city and beyond, as part of the London Art Week. Once again, they will share the venue of the Old Truman Brewery with The Other Art Fair, located in the neighborhood of Shoreditch, which we recently reviewed under the impact of gentrification. Make sure you don't miss this remarkable event!
Featured images in slider: Lukas Avalon - David Bowie, 2016; Cartrain - Mickey Mouse (turquoise), 2013. All images courtesy Imitate Modern.