Throughout history, people have been on the move in pursuit of a better life and future or new opportunities. Whether due to economic, cultural, political or environmental circumstances, migrations have been both voluntary and involuntary.
Amidst the abundance of immigration issues we are hearing about every day, from the major refugee crisis to the recent travel ban and the border wall, the theme of migration remains as relevant as ever.
In an upcoming exhibition, Howard Greenberg Gallery will tackle a variety of issues surrounding immigration through seminal works of major photographers.
Focusing on the wide scope of the immigrant experience, from hardship and sacrifice to pride and achievement, the show titled The Immigrants will showcase more than 70 images by more than 40 photographers, created between the 1860s through 2015.
The exhibition will feature images by Ansel Adams, Boushra Almutawakel, Margaret Bourke-White, Manuel Alvarez Bravo, Edward Burtynsky, Robert Capa, Imogen Cunningham, Bruce Davidson, Robert Frank, Ernst Haas, Lewis Hine, Dorothea Lange, Alex Majoli, Ruth Orkin, Bill Owens, Dulce Pinzón, Augustus Frederick Sherman, W. Eugene Smith, Alfred Stieglitz, Tseng Kwong Chi, and Alex Webb, among others.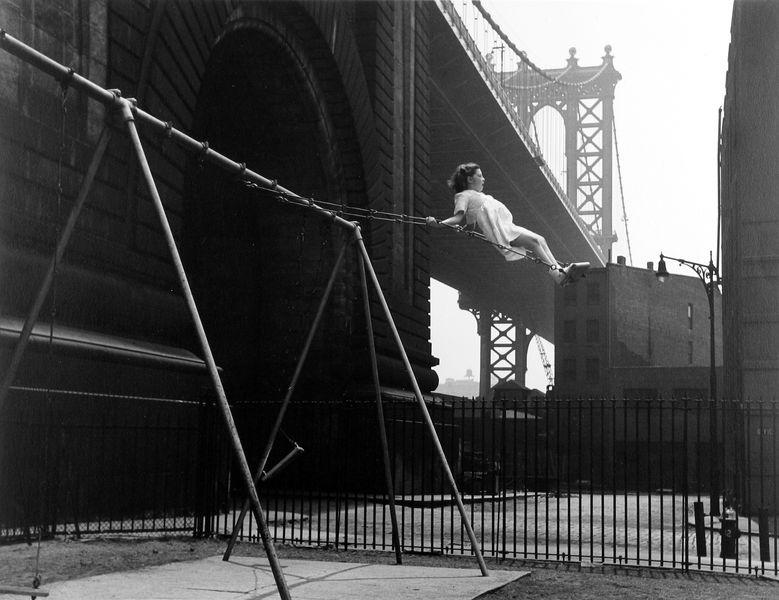 The Immigrant Experience
The experience of immigration is followed by a range of issues, regarding labor, education, poverty, discrimination, assimilation, and a sense of belonging.
While tracing the immigrant journey, the exhibition is addressing all these issues through both historic and contemporary works.
The showcase is organized through sections on otherness, growth, global issues, boundaries, works, and the history of the United States.
The last section includes images such as Lewis Hine's Climbing into America, 1905, Alfred Stieglitz's The Steerage, 1907, and W. Eugene Smith's Dream Street, 1955-56, but also two historic works by Augustus Frederick Sherman who captured those arriving to the country while working as a clerk at the Ellis Island immigration station.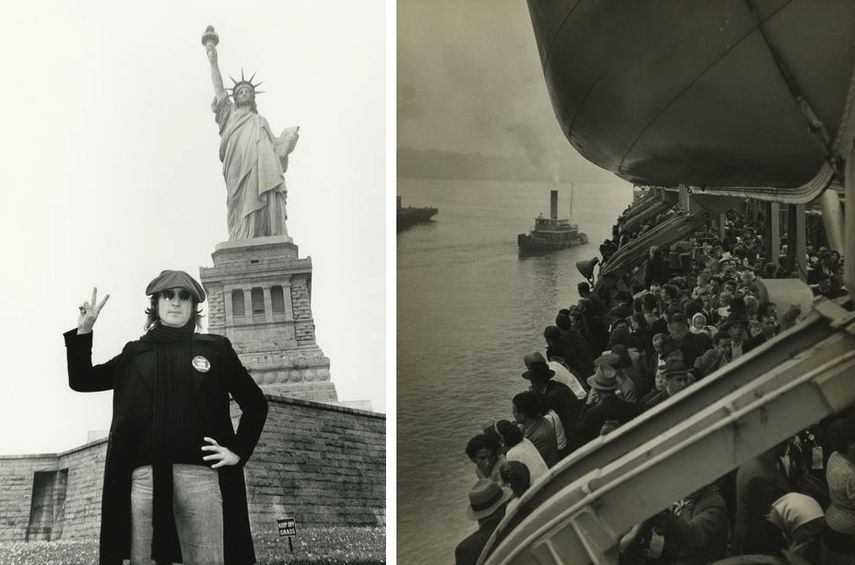 Highlights of the Show
Other highlights of the show include rarely seen Dorothea Lange's photographs depicting the incarnation of Japanese Americans by the U.S. during WWII, Ernst Haas's Last Displaced Person Boat from 1951, depicting the authorization of permanent residency in the United States for 200,000 Europeans displaced by WWII, Ruth Orkin's 1951 portrait of three Jewish teenage refugees from Iraq landing at Lydda Airport in Tel Aviv, among others, and Dulce Pinzón's portrait of Noe Reyes who works as a delivery person in Brooklyn and sends money home each week.
The photographs by Bill Owens from 1976 depicting an immigrant factory worker from China are accompanied by a touching personal story.
"I'm a refugee from China. I sew pockets on pants", he told the photographer.
"Every day I have work, and living here is easy. In China, it's hard to find a job. Someone has to recommend you. I don't speak English and I'm too old to learn so I'll never get a better job."
The Immigrants at Howard Greenberg Gallery
Howard Greenberg Gallery has built a vast and ever-changing collection of some of the most important photographs, acting as a living history of the genre.
The Immigrants exhibition will be on view at their space in New York from December 14th, 2017 until January 27th, 2018. The opening reception will be held on Thursday, December 14th, from 6-8 p.m.
A portion of proceeds from the exhibition will benefit the International Rescue Committee (IRC), which supports refugee families in crisis.
Featured images: Robert Capa - American soldiers landing on Omaha Beach, D-Day, Normandy, France, June 6, 1944; Gelatin silver print; printed c.1964; 9 1/2 x 14 inches © International Center of Photography / Magnum Photos; Alex Webb - West Texas, 1975; Gelatin silver print; printed c.1975; 6 3/8 x 9 1/2 inches; © Alex Webb, courtesy Magnum Photos; Ruth Orkin - Jewish Teenage Refugees from Iraq – Landing at Lydda Airport, Tel Aviv, Israel, 1951; Gelatin silver print; printed 1974; 7 x 8 7/8 inches © 1981, Ruth Orkin; Dorothea Lange - A soldier and his mother in a strawberry field. He was furloughed to help his family prepare for their evacuation, Florin, CA, 1942; Gelatin silver print; printed after 1955; Image size: 9 3/8 x 12 inches; Paper size: 11 x 14 inches; Alex Majoli - Scene #60410, Lesbos, Greece, 2015; Archival pigment print; printed 2016; 35 3/8 x 47 3/16 inches © Alex Majoli; Boushra Almutawakel - Untitled (from The Hijab series), 2001; Chromogenic print; printed later; Image size: 39 1/2 x 28 1/2 inches; Paper size: 41 3/4 x 30 3/4 inches © Boushra Almutawakel. All images courtesy of Howard Greenberg Gallery, New York.