Allegedly, it is easier to buy guns than Kinder Surprise candy in the United States.  This is an odd premise on which anti-gun campaigns base their arguments, and it's a completely reasonable one. Gun-access issues in America have gained increasing attention lately, both in the US and abroad. However, not everyone shares the same opinion about the possession of guns, and here the United States are a unique example of a developed country in which a vast number of firearms is owned by the civilians. This topic is a bit controversial, especially when it comes to the relevance of guns in American culture, since guns are, naturally, associated with numerous cases of violence.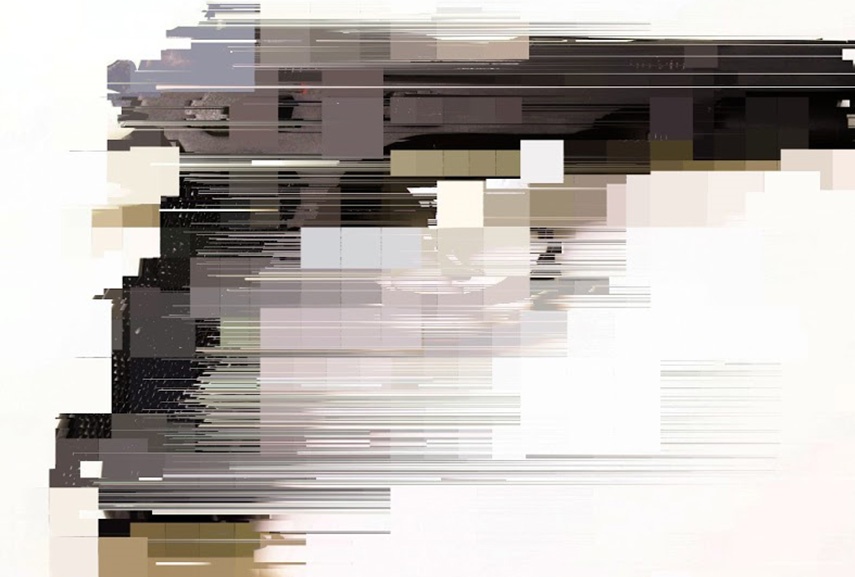 Substantial Impact on American Culture
Guns are present in the everyday lives of some Americans, but also in American popular culture, to a great extent. This reflects on the whole world, due to the strong impact of the US when it comes to movies, books, music, etc. (consider Western Movies, as an example to begin with). Because of the great influence of this culture, from which guns are maybe even inseparable, firearms affect our lives not only as actual instruments, but also as symbols, icons.  That said, it is also important to notice how "art often reflects the place and time in which it is created", which UICA Executive Director Miranda Krajniak put into words.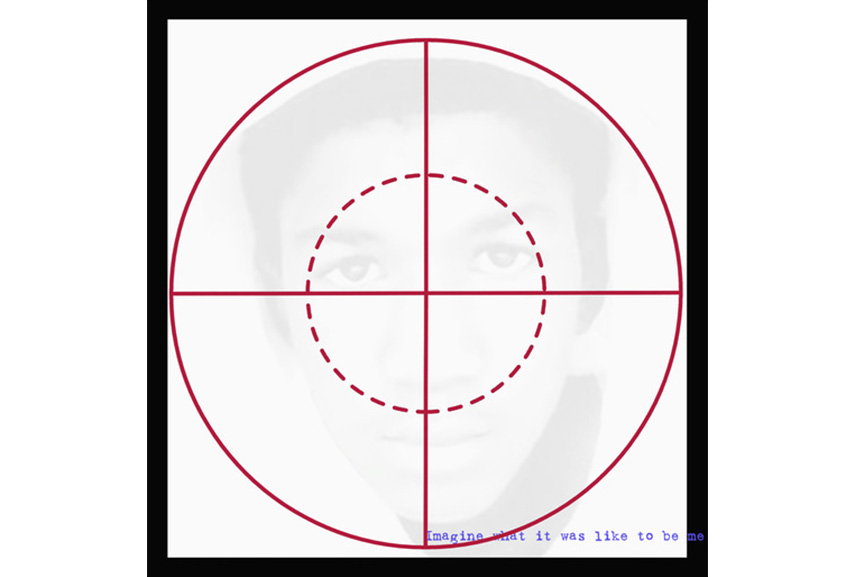 Twenty Internationally Acclaimed Artists
The upcoming exhibition at UICA (The Urban Institute for Contemporary Arts) will feature works by more than 20 artists who are interested in this topic, or whose practice corresponds with it. The group of artists will offer different perspectives on gun culture and possible aspects of its impact.  While a single solution is not likely to be offered, many questions will be posed. The artists translate the power of the gun into visual terms, and depict the ways in which art treats them – through rejection, decomposition, exposition. The featured works include photography, sculpture, paint on canvas and digital media.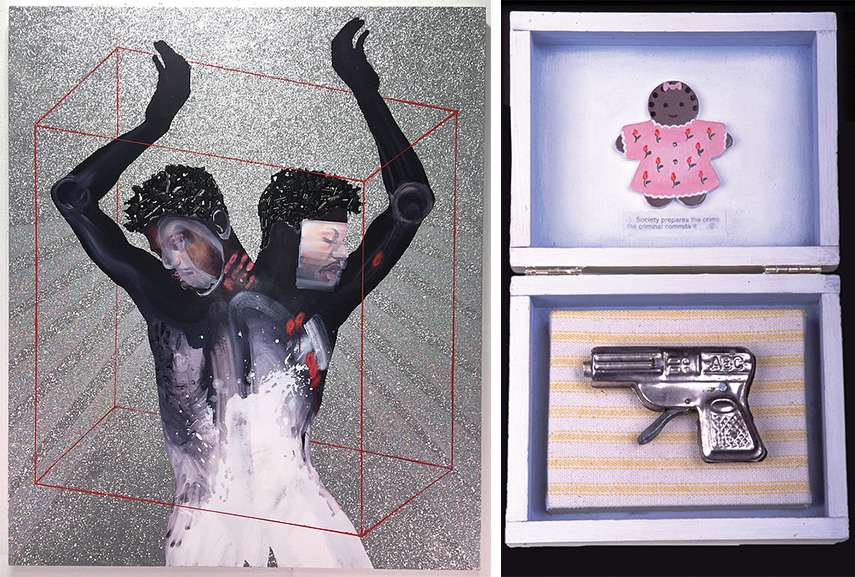 UNLOADED at The Urban Institute for Contemporary Arts
With regards to the possible aim of the exhibition, the Curator Susanne Slavick said:  "Art has always been a way to shape individual and collective consciousness […]It can help us understand realities emotionally and intellectually, sometimes from a distance and sometimes from and in the thick of it." Indeed, direct, comprehensive shows rarely fail to impress the audience. Perhaps it won't stop the turbulent nature of popular culture, but it could be its solid alternative.  UNLOADED will have two runs, during spring and summer – from March 31st through May 15th, and from July 5th through July 31st, 2016 – at UICA in Miami. Additional events and programming, including educational opportunities, will be featured and are to be announced.
Featured images: Nina Berman - "Come and Take it" Rally, The Alamo, San Antonio, Texas, USA, 2013 (2013); Tim Hawkinson - Ranting Mop Head (Synthesized Voice), 1995. All images courtesy of UICA.