Impressionism as the first truly modern art movement appeared around the 1860s, and it unmistakably marked a revolutionary twist in art history. However, the Impressionist masters are most often praised for their astonishing painterly innovations, while their sculptural works remained rather unknown and overshadowed by the scholarly interpretations of the paintings.
Currently at the German Städel Museum is a fascinating exhibition and practically the first of its kind that explores how the concerns with light and motion expressed through painting were solved through sculpture.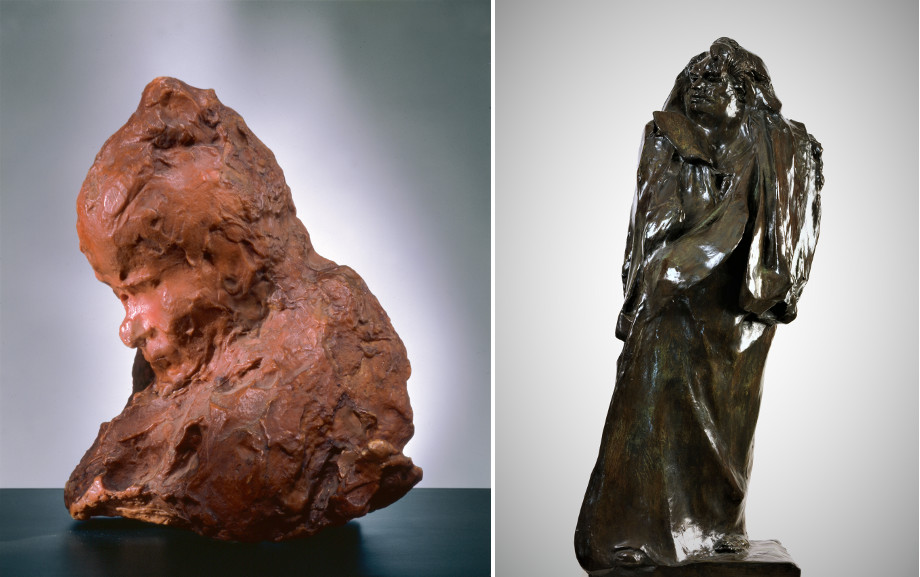 Examining The Notion of Impressionist Sculpture
The focus is placed on the domains of five artists: Edgar Degas, Auguste Rodin, Medardo Rosso, Paolo Troubetzkoy and Rembrandt Bugatti, who produced the finest examples of Impressionist sculpture.
The visitors also have a unique chance to see other works (paintings, drawings, pastels, prints, and photographs) by Mary Cassatt, Camille Claudel, Pierre Bonnard, Auguste Renoir, Antoine Bourdelle, Henri Matisse, John Singer Sargent, and others.
Eva Mongi-Vollmer and Alexander Eiling, who curated the exhibition, emphasized their concept in a brief statement:
Then and now, impressionism was and is perceived primarily as a two-dimensional art. The exhibition discusses the existence of impressionist sculpture and spotlights five artists – Degas, Rodin, Rosso, Troubetzkoy, and Bugatti – who explored new avenues and were referred to by their contemporaries as impressionist sculptors. Yet their approaches were so different that it is impossible to speak of just one form of 'impressionist sculpture'. What we have instead are suspenseful manifestations of 'sculpture in impressionism' that broaden our view of a stylistic current hitherto dominated by painting, printmaking, and drawing.
En Passant. Impressionism in Sculpture at Städel Museum
The Works
To present different Impressionist approaches to sculpture, the curators decided to split the installment into separate rooms each devoted to one of the five mentioned artists.
The introduction segment includes seventeen sculptures displayed in Paris between 1874 and 1886 on the Impressionist exhibitions (among them two by the Neoclassicist sculptor Auguste-Louis-Marie Ottin (1811–1890) and one by Paul Gauguin (1848–1903)) that are followed by paintings and prints by other artists such as Mary Cassatt and Claude Monet.
The seminal examples of impressionism in sculpture are then featured, such as Edgar Degas's Little Dancer Aged Fourteen (1878/81); the works of Rembrandt Bugatti inspired by the zoological gardens; the figurative sculptures by Medardo Rosso, who was proclaimed by the French press as the founder of impressionist sculpture in 1886, the French press referred to this artist; the works by Eugène Carrière (1849–1906) and Tranquillo Cremona (1837–1878); the expressive bronzes by Paolo Troubetzkoy; and the most important sculptural works by Auguste Rodin.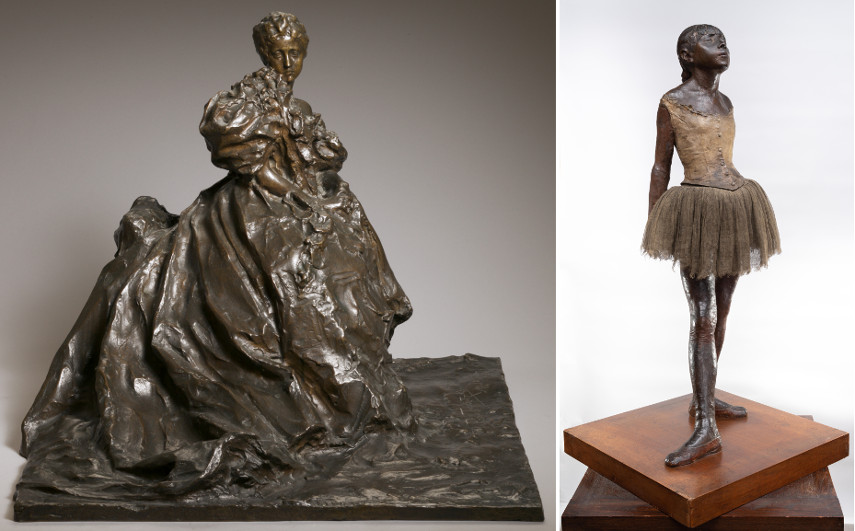 En Passant at Städel Museum
The current exhibition seems very relevant because of the lack of studies of what can be described as impressionist sculpture, and the general hardship of the precise categorization, so it brings a fresh perspective in reconsideration of modernist heritage.
En Passant: Impressionism in sculpture will be on display at Städel Museum in Frankfurt until 25 October 2020.
Featured images: Rembrandt Bugatti - Cow Mooing, 1901. Bronze, 23,3 × 37,3 × 24,5 cm. The Sladmore Gallery, London. Photo: The Sladmore Gallery, London; Exhibition view EN PASSANT. Impressionism in sculpture. Photo: Städel Museum – Norbert Miguletz. All images courtesy Städel Museum.