With its remarkable bursts of creative energy, Paris was the artistic capital of the western world throughout the 20th century. A vibrant and essential component of this thriving Parisian art community were Indian artists who combined radically different philosophies and world views from their homeland with new technical practices they have been exposed to in the west.
The current exhibition at DAG in New York surveys the work of a range of Indian artists who lived and worked in Paris between 1920 and 1980 and influences of French artistic movements on the development of Indian modern and contemporary art. Titled India's French Connection: Indian Artists in France, the exhibition brings together works by over 20 artists, featuring paintings, printmaking, video and sculpture.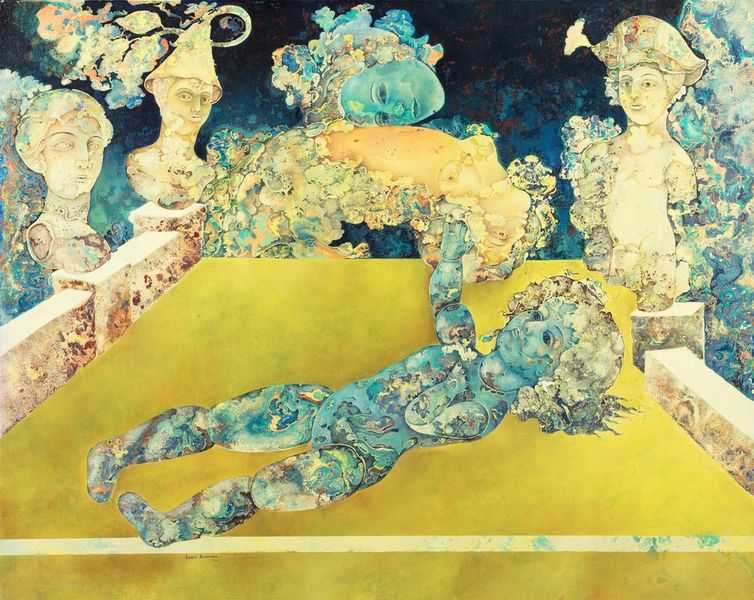 The French Connection
Indian artists living and working in France all shared a nostalgic connection from the lives they left behind in India. The impact of this fruitful exchange between eastern and western art practices spans generations and continents.
The leading Indian modernist Sayed Haider (S.H.) Raza lived and worked in France since 1950, while maintaining strong ties with India. He is best known for colorful abstract works which were populated with icons from Indian cosmology and philosophy, providing neo-tantric vision of the bindu inspired by his memories of home.
An active member of the French intelligentsia from 1957 to 1967, Nirode Mazumdar explored European medieval art alongside Indian fertility cults to develop a distinct and artistic language that belongs to no individual time or place.
Malini Malani, a famous Indian contemporary artist, first came to France during the 1960s. Immersing herself in French cinema, she extended the concept of "painting beyond the frame" into video plays and video/shadow plays she now renowned for.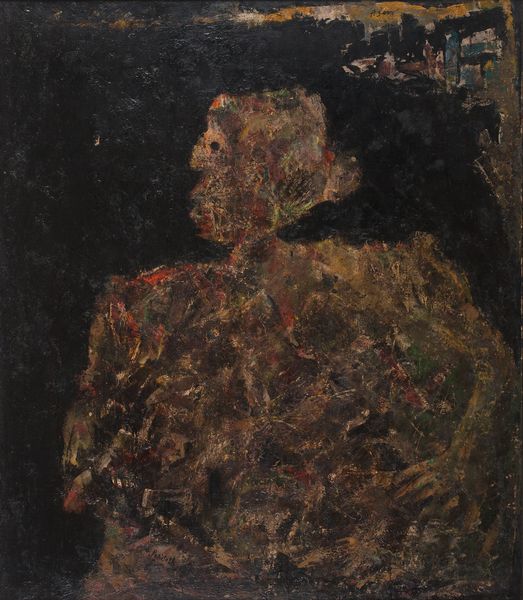 Artists on View
The exhibition will include the works by Sakti Burman, Prodosh Dasgupta, Sunil Das, Rajendra Dhawan, Zarina Hashmi, K. K. Hebbar, Himmat Shah, Amrita Sher-Gil, Prokash Karmakar, Kanwal Krishna, Ram Kumar, Laxman Pai, Nirode Mazumdar, Anjolie Ela Menon, Nasreen Mohamedi, Sailoz Mukherjea, V. Nageshkar, Akbar Padamsee, Sayed Haider Raza, Krishna Reddy, Jehangir Sabavala, Paritosh Sen and V. Viswanadhan.
Since Amrita Sher-Gil and Sailoz Mukherjea are two of nine artists whose works were designated national art treasures by the Indian government during the 1970s, their works cannot leave the country. Initially exhibited in Delhi during the India's French Connection exhibition, their works will be specially projected within the exhibition.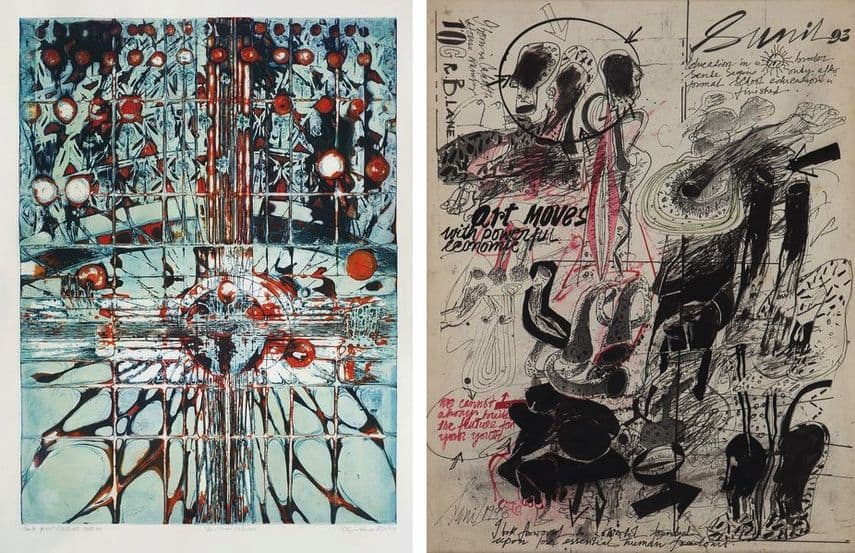 Indian Artists at DAG
Designed by Adrien Gardère, the exhibition India's French Connection: Indian Artists in France will be on view at DAG in New York until March 1st, 2019.
On the occasion of the exhibition, a fully-illustrated catalog is published by DAG providing a study of Indian artists and their association with France from 1920-1980, including supplementary images and information not on view in the exhibition is available.
Featured image: Sunil Das - Untitled (detail), 1993. All images courtesy of DAG.