Photographer Kent Baker attended the first fashion showcase of his good friend Lee Alexander McQueen back in 1996, an event that opened the door to great success for the iconic British designer. Two years ago, three years after the tragic death of McQueen, Kent Baker found a contact sheet of photographs he captured behind the scenes, and turned them into an exhibition and a book, together with the text author Melanie Rickey and the art director Olly Walker (with whom we had a pleasure to talk in our very first podcast).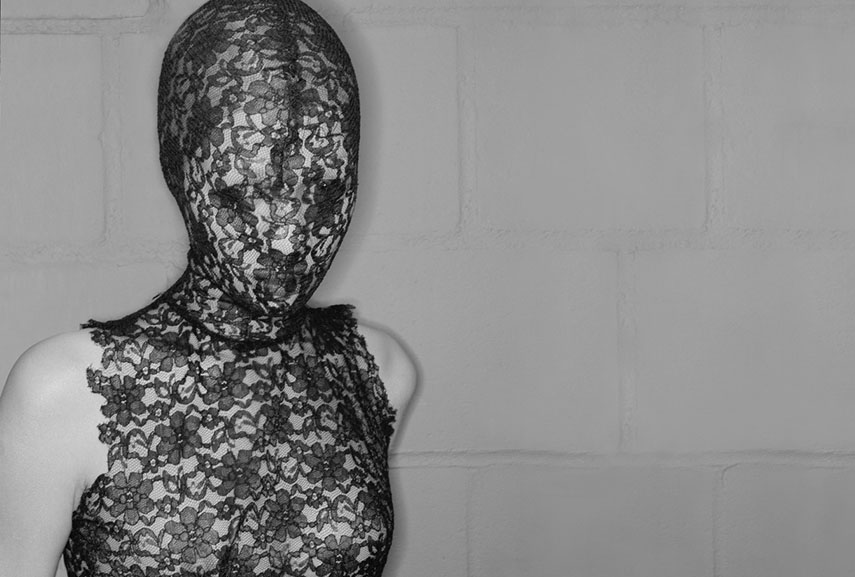 The Rise of Alexander McQueen
Shortly after graduating from Central St Martin's School, the fashion creations of Alexander McQueen saw the light of day - or rather, the light which penetrated the windows of Christchurch, the architectural masterpiece of London's East end. The show was called Dante and it was no less than a real spectacle of fashion, art, performance and baroque theater. It was the introduction to the magical world of Alexander McQueen and his bold, magnificent pieces that were worn by local models on a candlelit cruciform catwalk. For half an hour, the lucky audience enjoyed the surreality and innovation in clothing, which marked the beginning of the designer's trademark styling. Accompanied by Gregorian chanting and a spectacular light show, the Autumn/Winter 1996/97 collection received acknowledgements from the luxury market and it secured a bright future for the creative mind behind it.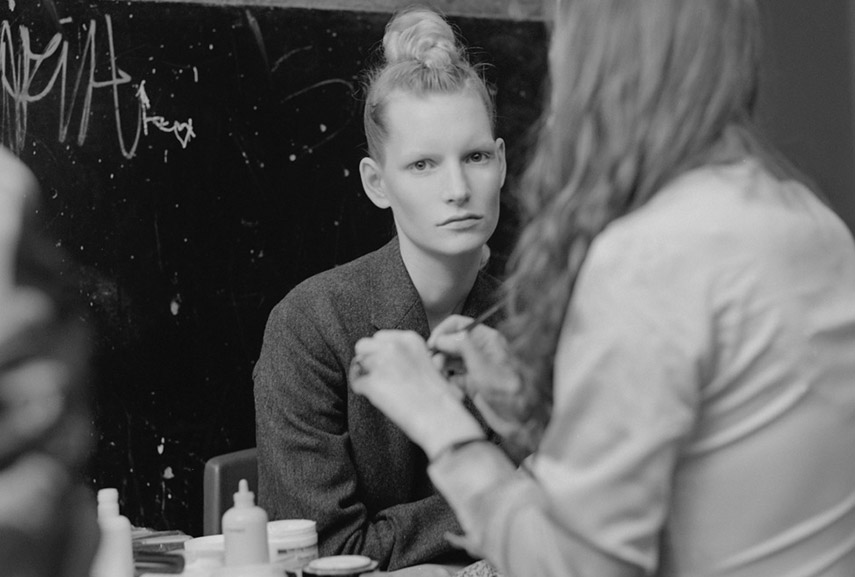 Backstage at Dante
Not knowing he was in for a historical moment, Kent Baker brought his analog camera backstage, where he photographed all the ecstatic moments subtly, not wanting to be in anyone's way. In the crowded rooms full of hair and make-up artists, fashion stylists and costume fitters, jewelers, prop suppliers and a cast of models, the photographer managed to capture the intimate and professional relationships between them, and to depict Alexander McQueen's strong visions of contemporary fashion and an unshakeable determination to become big. In a quest to show the hard work behind this show, Kent Baker's never-before-seen photographs ooze with positive energy and the excitement of the two hours that changed history of fashion, set new trends and launched many people's brilliant artistic careers.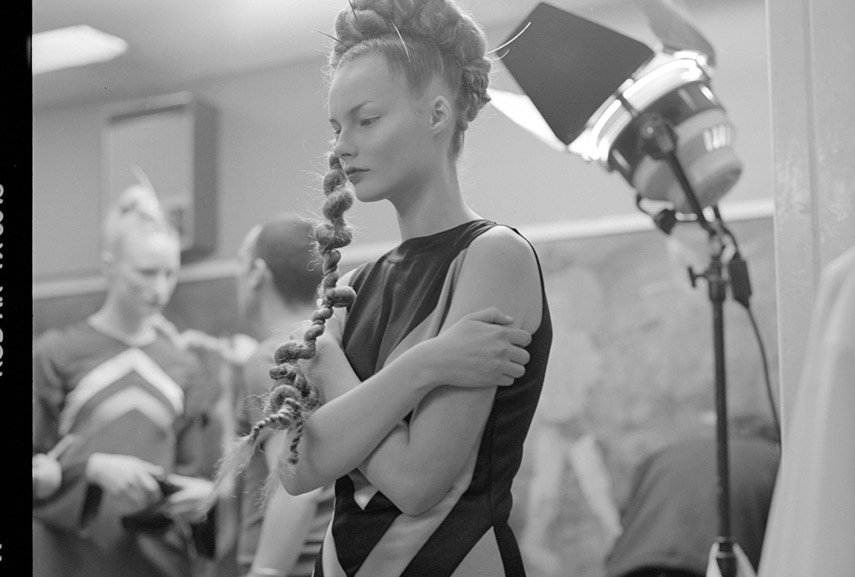 Kent Baker's Inferno: Alexander McQueen
Kent Baker is a British photographer born in 1966. He started working in the late 1990s, and since then, he has been working for many publications like British Vogue and Rolling Stone, advertising agencies and clients like Nike, Canal+, Coca Cola and Amnesty International. He has recently expanded his practice into film work and has been commissioned for several music and performance videos. The exhibition featuring Kent Baker's 24 aluminum portraits opened at The Gallery at Foyles in London on March 20th and will go on until May 3rd. Inferno: Alexander McQueen, a 128-page book featuring 110 illustrations from Alexander McQueen's Dante show will be published on March 30th, 2015. You can get your copy here.
Sign up for My Widewalls! It's free of charge and totally awesome!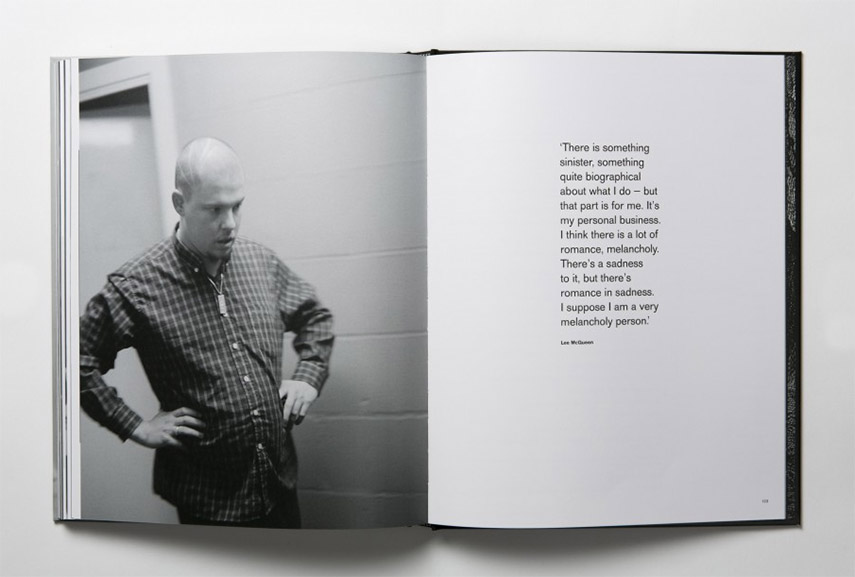 Featured image: Kent Baker - Inferno: Alexander McQueen book. Courtesy of Laurence King Publishing