Rook & Raven presents group exhibition Infero, collaboration between Rook & Raven and Lloyds Club. The exhibition features nine emerging contemporary artists mainly working in the field of painting. The exhibition aims to explore the significance of painting in terms of overall contemporary art scene. The nine artists put together for Infero are interconnected with the sense of abstraction intertwining their works. The artists involved in this show are firstly interested in use of shape, color and composition and secondly in the relationships these elements form.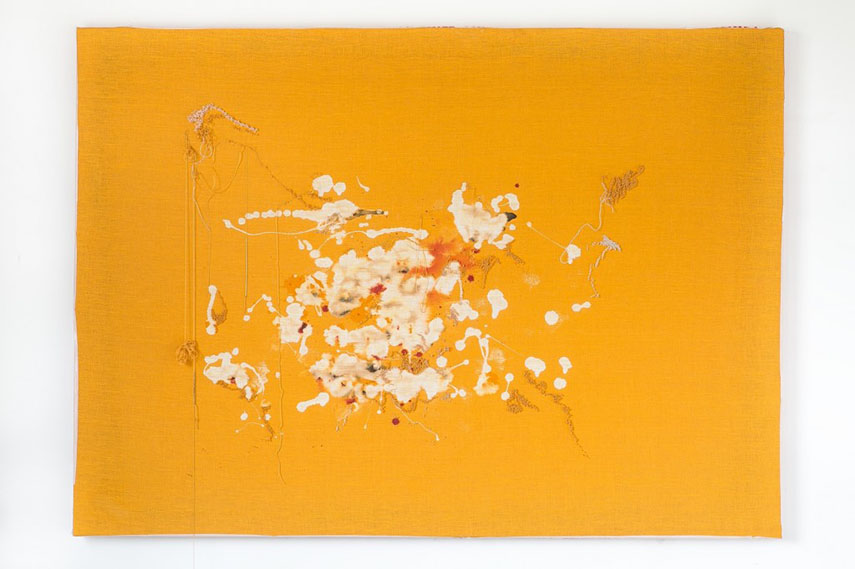 Rook & Raven's Choice of Artists for Infero
One of the artists included in the show is Camilla Emson, a diverse and experienced artist working in many media, from acrylic on canvas to the painting on silk, stained glass, watercolor, pottery, handmade paper, sculpture and collage. Her works are often colored vividly and executed with complexity yet understandable to her audience. Another female artist in the show is Corinne Felgate whose works are both modest and ambitious. The art of Corinne Felgate attempts to rewrite the world through the use of site or context-specific and the installations or sculptures all spiced up with wry humor. Some of themes she explores are power, sexuality, industry, failure and everyday objects. Another contemporary painter to participate in Infero at the Lloyds Club is Dale Marshall who started his career in graffiti and street art in South of England. Dale Marshall draws inspiration from both his surroundings and his mental illness. Using textual material, variety of mediums and many layers he tries to represent chaos and order and to erase meanings in order to preserve balance. Dale Marshall also endeavors to prove wrong the common prejudice about mental illnesses by painting through his own experience. You can read more about Dale Marshall's art here.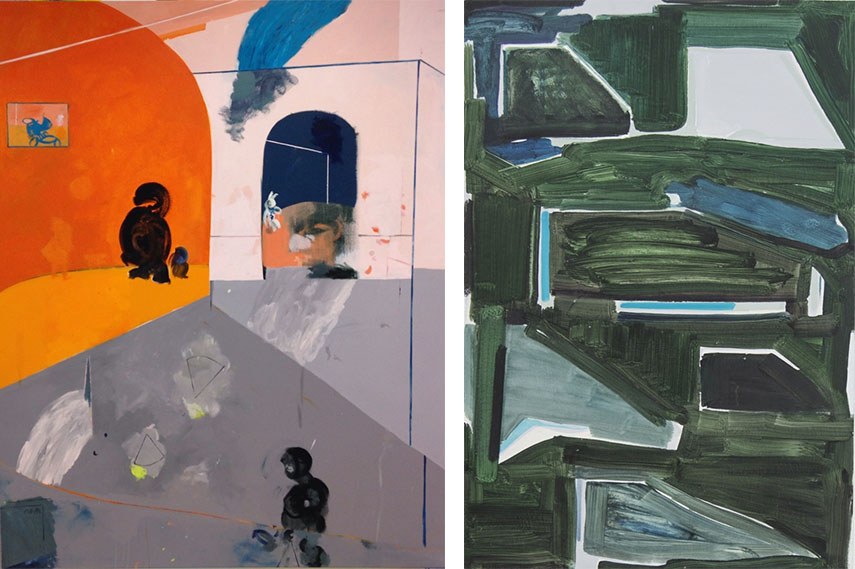 Selection of Artist at the Lloyds Club
By no particular order of listing of the exhibition participants comes Laurence Owen, emerging artists currently studying at the Royal Academy School. Laurence Owens has transferred his painting practice into ceramics or in his own words three-dimensional paintings. Another participant of the Infero at the Lloyds Club is Lucia Vera, young and diverse Venezuelan born artist now based in New York and London. Lucia Vera is followed by Tahnee Lonsdale, artist painting vividly colored abstract landscapes. Tahnee Lonsdale uses blocks of color in building surfaces to which she repeatedly adds and removes layers creating overall ambiguous impressions.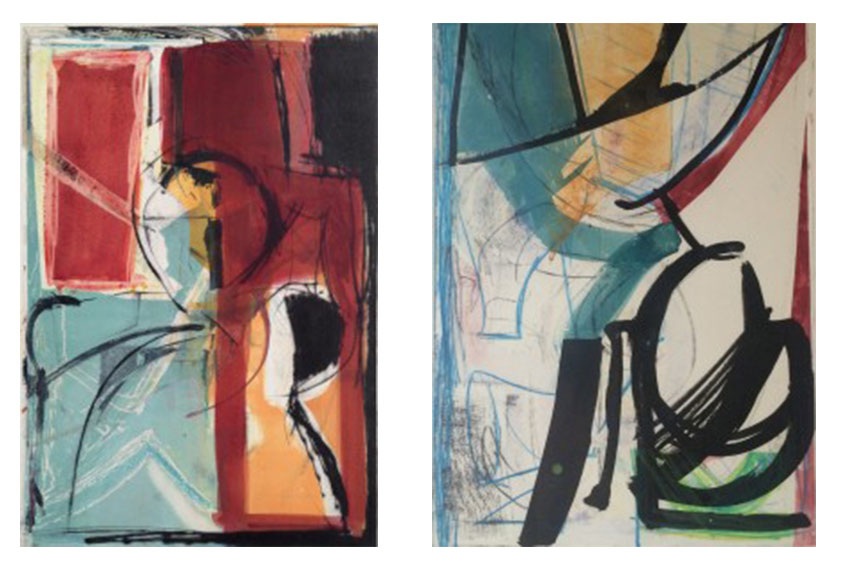 INFERO at the Lloyds Club
Vanessa Jackson's seemingly basic approach to painting with the use of geometry and its three dimensional function actually impede the flatness of the modernistic approach. In her work Vanessa Jackson examines the paradox of fully completed space that creates both sense of completeness and uncertainty. Further artist introduced in Infero at the Lloyds Club in Lucy Farley, also emerging artist with her beginnings in printmaking. Lucy Farley's practice includes painting, drawing and printmaking in order to present places of personal importance and connection to her. Her goal is to record time, spirit and change of feelings that occur in travels. Last but certainly not the least comes Manuel Larralde who explores limits of figuration and abstraction. The exciting selection of artists by Rook & Raven who will participate in the Infero makes the exhibition intriguing and worth paying a visit.
Infero opens at the Lloyds Club on April 22nd and runs until June 10th 2015.
To keep up with most current events in the art world sign up for My Widewalls!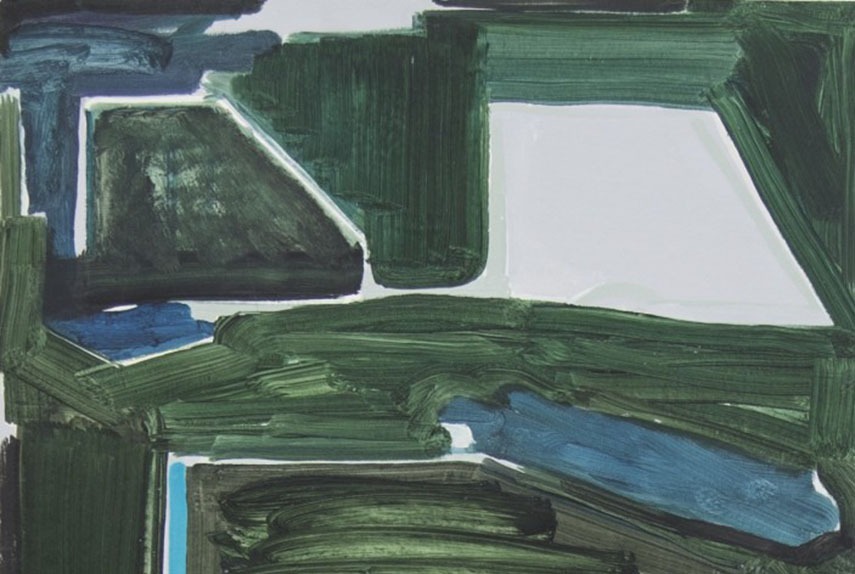 Featured Images are Courtesy of Rook & Raven Gallery.