This autumn's art auction season - as packed as it is - is about to receive a reinforcement. The auction house Heritage Auctions, well known for its auctions of pop-culture items, comics, coins, music instruments, or vintage Hollywood movie posters, is stepping into the jungle of contemporary art auctions. This way, Heritage Auctions will try to seize a part of the territory that is controlled by the two giants, Christie's and Sotheby's, and another big fella, Phillips, as well as many other smaller players. The newcomer to the contemporary art auctions arena will offer some of the top names of contemporary art, including Andy Warhol, Ai Weiwei, Robert Rauschenberg, Vik Muniz, Sam Francis, Roy Lichtenstein and Tom Wesselmann, among others. The auction named Modern & Contemporary Art Part I: New York will take place on October 28th at Ukrainian Institute of America at The Fletcher-Sinclair Mansion (2 East 79th Street, New York, NY 10075).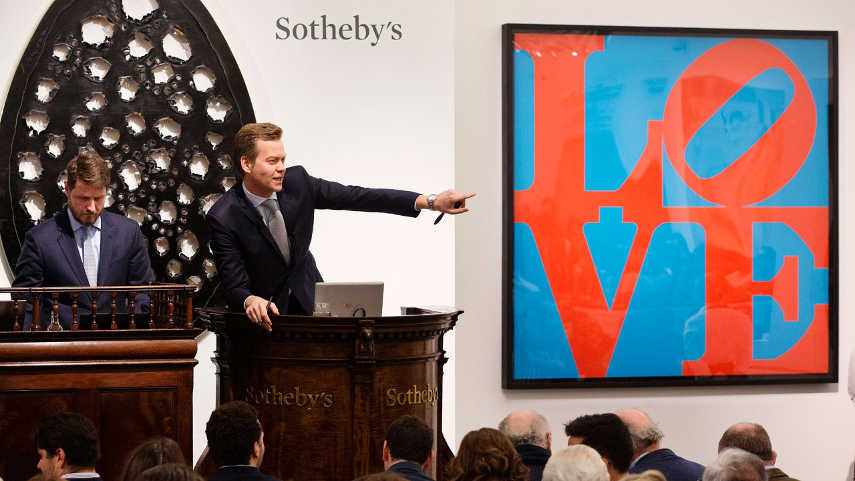 Increasing the Competition
This entering onto the big scene coincided with beefing up Phillips' personnel, which led to speculations that Phillips is looking to increase its shares at the art auction market. Heritage Auctions probably had chosen good time for their auction - October 28th is just in the middle of two big groups of auctions this autumn. The first one just passed - Post War and Contemporary art auctions (Evening and Day) both at Christie's and Sotheby's. The other one is something that we have been impatiently expecting since the end of spring art season, and that could tell us where this art season is heading, after the big drop of Chinese art market - Sotheby's will have their Impressionist and Modern art auction on November 5th, and Contemporary art auction on November 12th; Christie's will have their auctions on November 10th (PWC) and November 12th (Imp-Mod), while Phillips will have their own contemporary sale on November 8th. So, everything is at least 10 days after Heritage Auctions' sale, which could pay off for the newbie.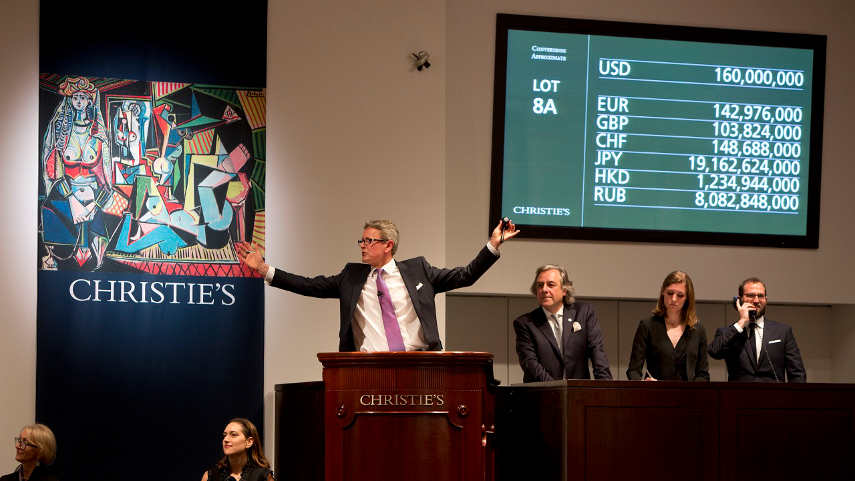 Global Art Market vs. Global Art Auction Market
So, what will this mean for the auction art market and art scene? Well, to be honest, probably not much. It may mean the bigger opportunity for the emerging artists - they will receive further room for presence in public, which could translate into their bigger popularity and, consequently, bigger incomes. But the real question is this: what is the influence of art auctions on the art market and art scene? Let's look at the numbers, shall we? According to this year's TEFAF Art Market Report, in 2014 the global art market topped 51 billion euros (around $58 billion), which is the highest ever-recorded level - even higher than the pre-recession level in 2007. And what about art auction market? According to Artprice's Overview of the global art market, during the first half of this year, global turnover from Fine Art auction sales was $7.6 billion. If we interpolate these numbers onto the whole year, we could assume that the global turnover from Fine Art auction sales in 2015 will be around $15 billion, give or take.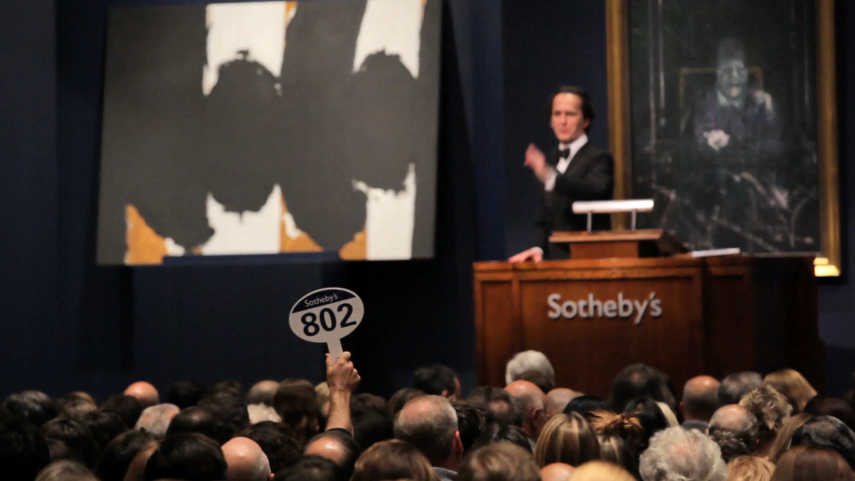 Galleries in Charge
So, with big approximations, around one quarter of total art market belongs to art auction market. That also means, yes, thank you Captain Obvious, that three-quarters of activities on the art market happens outside of auction houses. And yes, you have guessed right, big galleries are running this big part of the show. It often can be heard that the high-end of the art market is one of the most manipulated markets in the world, and this is being done via galleries and prices they put on artworks. Have you ever wondered what is the real value of all those works that are being sold for thousands and hundred of thousands, millions and tens of millions of dollars every day? Some might say that the real value of every work is the price that is someone willing to pay. But the intrinsic value of, say, a painting is nothing but canvas and amount of paint applied. Everything else is highly speculative, and that's where all this big money is revolving. Almost all art that is being bought directly from the artist - also known as primary art sales - happens via galleries. Galleries set prices and the common taste - they buy art for one price, and then, set another. Now, you put together several big galleries, collectors and museums, and voila! - you suddenly have all necessary ingredients to create art elite that determines what is good and what is not good in the world of art. More importantly, they are also determining what is expensive and what is not.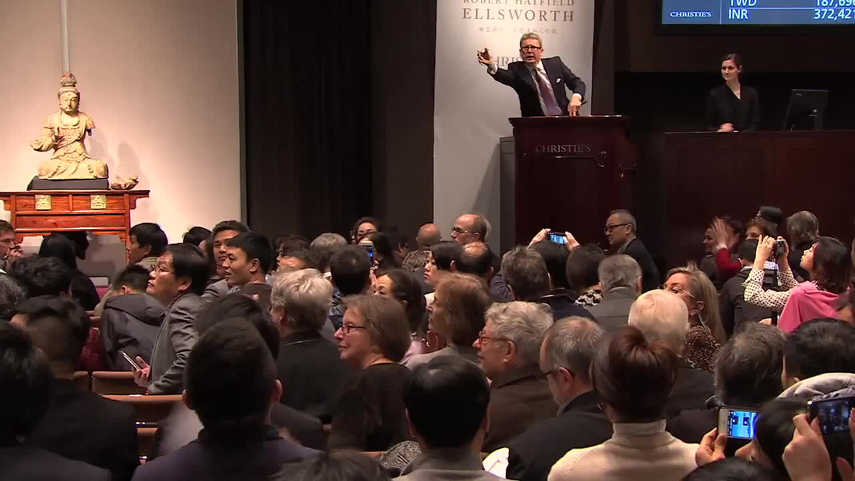 Primary and Secondary Art Sales
There are two ways for these primary art sales to become secondary art sales - one way is via art auctions, and the other is when the owner of an artwork sells it to another collector. This other way is probably more convenient for both collectors, because it is the way to avoid the expensive premiums that buyers are obliged to pay to auction houses when buying art at auctions. However, it is very usual practice of big galleries that they are, in essence, impeding these kinds of sales, because this way they can't control events on the art market. How does this work? Say, you own a painting, and there is a collector that wants to buy it off from you, for a big amount of money. Yes, you are the owner and you may sell it to him/her without the consent of the gallery that is exhibiting this piece (more importantly, without a commission for the gallery and their price selection as well), but, by doing so, you are closing your door to the art world - the word will spread, and your name will get on the black-list, thus, you won't be able to do business with galleries anymore. So, to conclude, galleries are leading the show at the art market - yes, auctions are much more interesting to the public (because they ARE public, while gallery sales are not), they are the events that are being talked about, as well as about new stars at the art market that auctions sometimes create, but, as we have seen, the much bigger amount of the money is being run via galleries - auctions are the last stop for artworks: cynics would say this is so because everything becomes public. And cynics are sometimes right, as well.
Sign up for My WideWalls for FREE and be up-to-date with contemporary and street art.
Images courtesy of Sotheby's and Christie's.