Through figurative painting, Iñigo Sesma responds to cultural realities in context, referring specifically to the developed societies. In his practice, he selects photographs of urban settings and incorporates stories as film clips, translating it into a unique pictorial language.
Last May, the artist took a long trip from San Sebastian to Los Angeles as an ode to the Beat Generation, especially the writer Jack Kerouac. A new body of work inspired by this trip will soon be on view at the PDP Gallery in Los Angeles. Titled Unpaved Paradise, the exhibition brings together 22 original oil paintings on canvas and wood, as well as a wall painted by the artist, a video installation and a small edition of 30 linographies.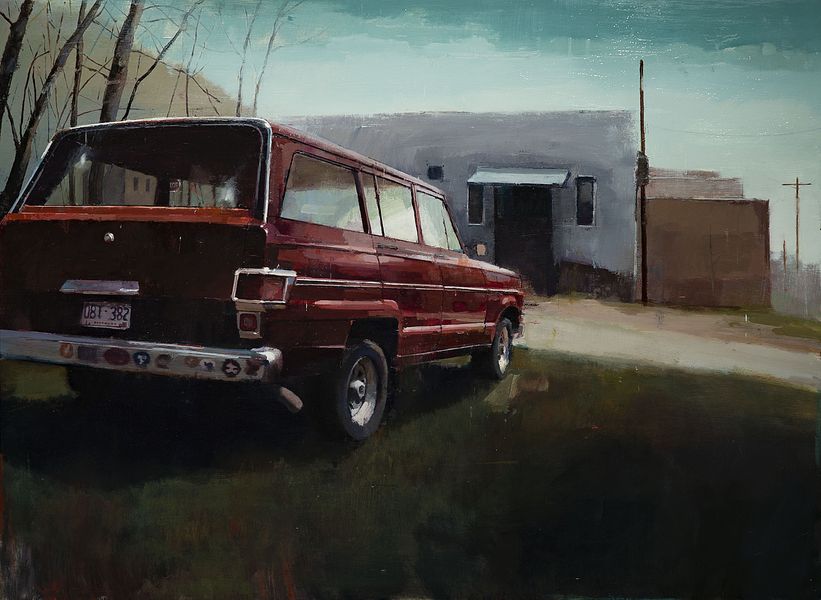 Unpaved Paradise
All caught on camera, this epic trip by Iñigo Sesma started in Spain and took a detour in Serbia and France, continuing to New York, from where the artist reached Los Angeles via Pennsylvania, Illinois, Missouri, Kansas, Colorado, and Arizona. During his 3000-mile-road trip from New York to California, which he undertook in a van together with the founders of PDP Gallery, the artist saw endless plains and unknown paths, feeling their magic.
Through this new body of work, the artist shares his adventure with us, giving us an insight into his memories and feelings all along the road. The artist created a figurative statement with a special narrative, allowing the viewer to appropriate those memories for himself. These works are all about sensation, providing a great direction for new contemporary figuration.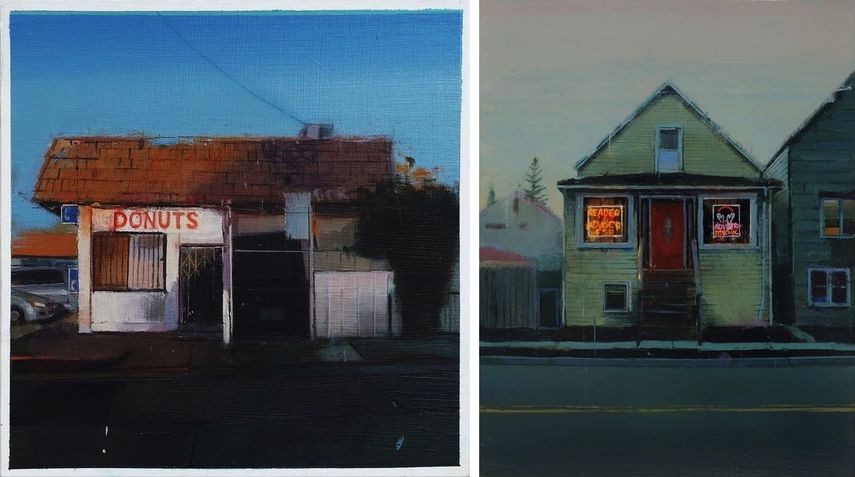 The Practice of Inigo Sesma
Interested in a new generation society, Iñigo Sesma promotes different visions of pop culture, creating unusual scenes and always working from a critical, ironic and humorous standpoint. In his canvases, he shapes a stage where something happens but trying to elude the narration from the action, inspiring a feeling of confusion.
Sesma standardizes the oddities by creating a big cinematographic presence. The single moment captured in his canvases reflects a dreamlike and poetic expression. In the disjointed forms and the atmosphere of his works, there is a cryptic density which overrides a quick and immediate reading. The process of painting is caught in the middle between the absurd, fantasy and drama.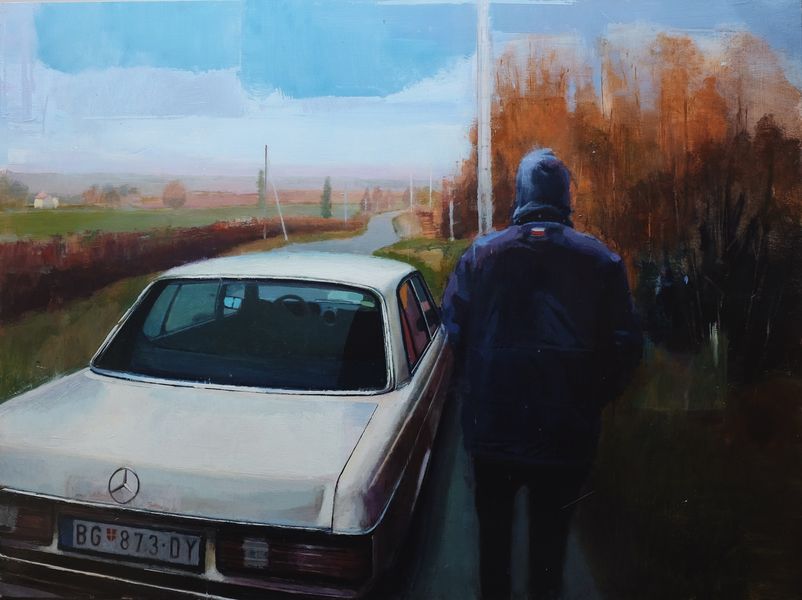 Inigo Sesma at PDP Gallery
Through a unique color palette and a special atmosphere, Iñigo Sesma draws the viewers into intimate experiences.
The exhibition Unpaved Paradise will be on view at the PDP Gallery in Los Angeles from December 15th, 2018 until January 28th, 2019. The opening reception will take place on Saturday, December 15th, from 6 p.m.
Inigo Sesma - Unpaved Paradise
Featured image: Iñigo Sesma - Biosalbi, 2017; Iñigo Sesma - Gadabout youngster, 2018. All images courtesy of PDP Gallery.