There's a new exhibition featuring one of the finest and widely renowned artist in contemporary art. Closely associated with pop art, the artist engages in different endeavours like painting, photography, drawings and books. His name is Ed Ruscha and he prepared a new collection for us. On some level, there is an obvious continuity in recent Ruscha works, dating to 2005 when he represented the US at the Venice Biennale with Course of Empire. Six years later in the Psycho Spaghetti Westerns, he maintained the same incitive course, focusing on the effects of time on the contemporary American landscape in a manner both empirical and metaphorically charged. In this series of paintings, landscapes present a mental construct bordering abstract surfaces. This structure is a pictorical device that Ruscha used in Standard Station Paintings way back in 1960's, that also served in Psycho Spaghetti Westerns as near-neutral picture plane the rendered dead nature. This motif is somewhat preserved in today's exhibition at Gagosian Gallery, Rome.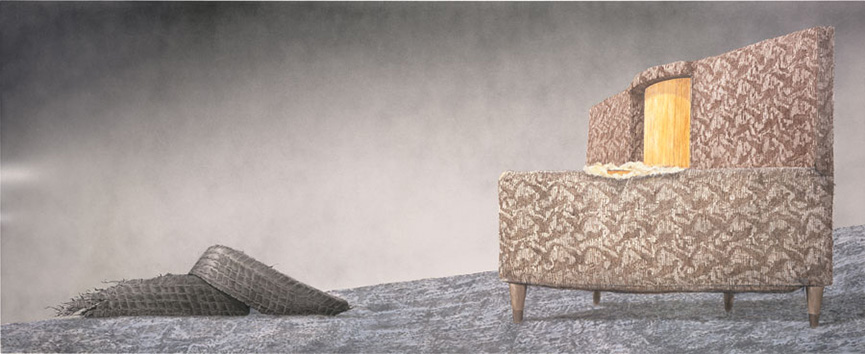 Melancholy Still Alive
In his most recent paintings Ruscha revisits the melancholical sentiment that was echoing in the Psycho Spaghetti Western collection. In these highly composite pictures most of Ruscha's signature elements are melded with the visual tools, perspective tricks, and polished atmosphere of Old Master paintings. In the painting titled Gators, precisely rendered life-size images of tire blow-outs float like botanical specimens opposing the empty white background. In the delicately shaded crimson-to-white field of Hydraulic Muscles and Pneumatic Smiles, similar fragments hover behind that vertically set phrase, deftly conjoining machine and man. These new painting contain Ruscha's trademark stony portrayals of archetypal signs and symbols.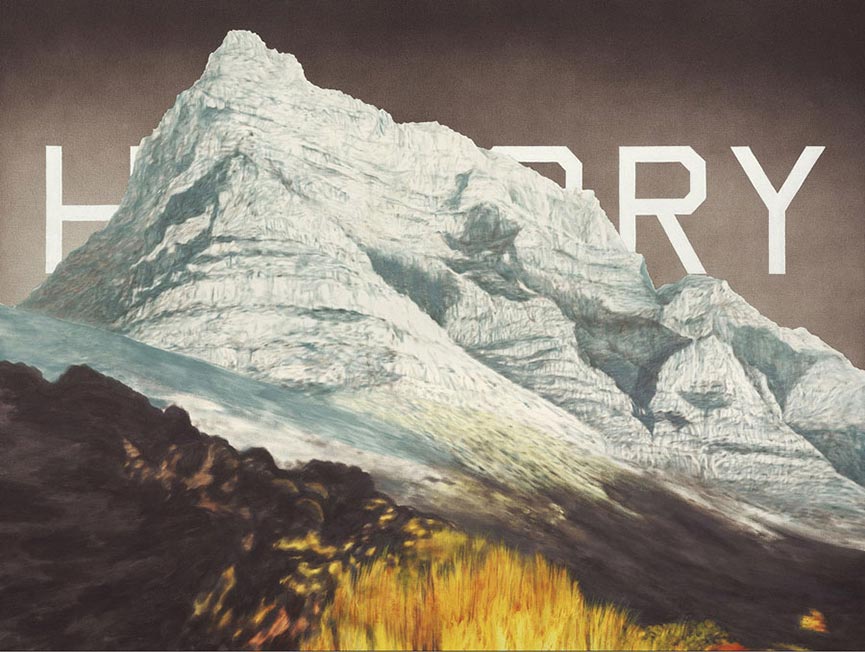 Ruscha is always present
Being one of the most prolific artist for more than a half of decade, Ruscha's still manages to intrigue us with his work which recently stormed through auctions. The latest one that took place a week ago had a record selling score, also featuring Cy Twombly who shared the same auction success. Ruscha's presence can be felt and seen in work of many of today's young artist as he serves as an inspiration and almost a vantage point for future artistic quests. Some of his earliest works has also been subject of certain group exhibitions with specific theme to celebrate.
If you enjoyed reading this post and want to find out more about upcoming exhibitions sign up for My Widewalls today!