Seeing the world through different eyes, the Berlin-based artist group Innerfields has a mission to adopt abandoned walls and spaces. Comprised of three artists working in synergy and having gathered a decade's worth of experience on various surfaces, the group has created their own style of urban design that resulted from a youthful and innocent expression. One of the up-and-coming talents of young German street art, Martin Bender uses chalk, charcoal, can and acrylic with a lot of refinement and detail to breathe new life onto gray walls of the city. The work of both Martin Bender and Innerfields will soon be on view at 30works Gallery spaces, in two separate exhibitions. While the exhibition Magnificent Faces by Bender will feature his stunning portraits, the exhibition Blind Spot by the Innerfields will explore the confrontation between a human being and mobile technology.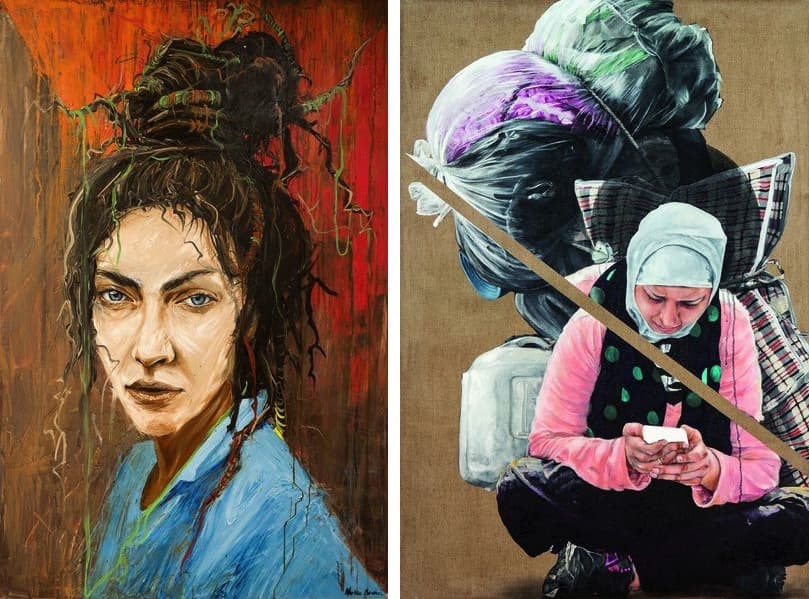 Magnificent Faces by Martin Bender
Best known for his large-scale portraits that could be seen all over Germany, the Hagen-based artist Martin Bender uses the city as his exhibition space. Characterized by freehand strokes and massive contrasts, his works fascinate the observer with both the simplicity of a sketch drawing and the meaningfulness of a complex, multi-layered imagery. Transmitting the transitory moment of a drawing into an oil painting, his studio works have a strong graphic emphasis. Transposed onto bulky surfaces such as concrete of wood, Bender creates engaging faces that unfold the magical aura of his creations process. In his latest body of work, the hairdo is an essential element of his protagonists. Primarily stages in Rasta and dreadlocks style, the hair of his protagonists is artfully draped and decorated with tapes, referencing the resistance, independence and equality.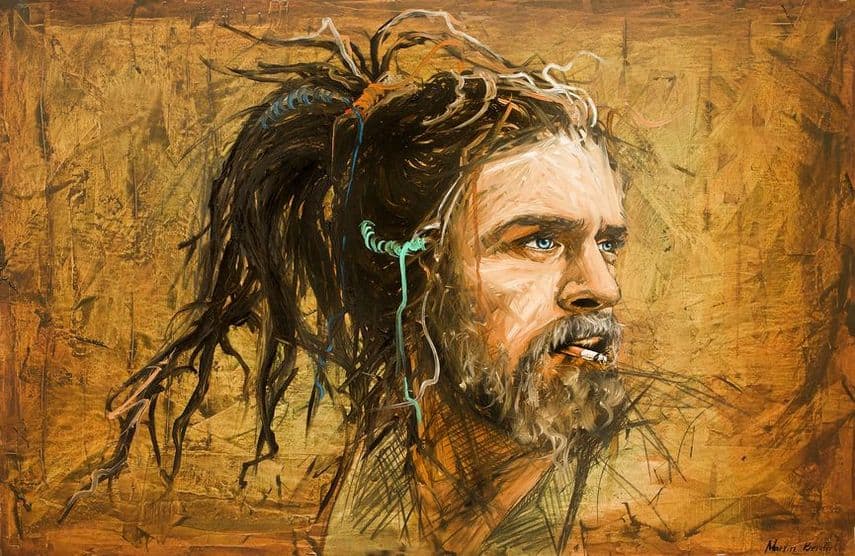 Blind Spot by Innerfields
The artist group Innerfields see every wall as one of their children – they look after it and treat it well. Using diverse media and styles, ranging from a spray can to gold leaf, from realism to abstract design, they create new forms and artistic worlds. Their unique approach makes it possible for them to react to their surroundings and change the living environments. Brilliantly talented in working with canvas as well, the collective will present their latest body of studio works at 30works Gallery. Oscillating between portraiture, caricature and graphic novel, the series Blind Spot explores the confrontation between a human being and mobile technology. Creating glistening white surfaces which function as empty space within the image, they fill these blind spots with substance and meaning.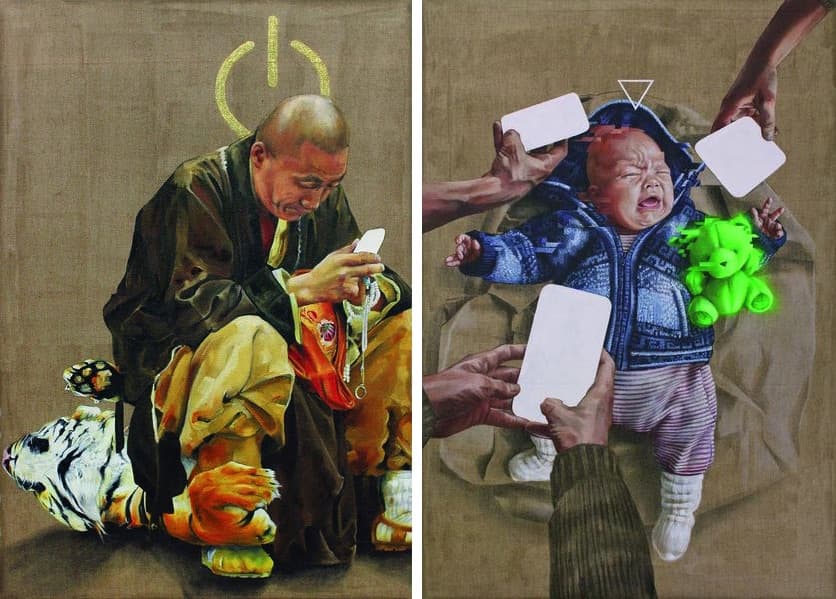 Innerfields and Martin Bender Art Exhibitions at 30works Gallery I and II
Serving as an experiment, this last body of work by Innerfields aims to break our conditioned viewing habits, to question the principle of suggestion, and to challenge our imagination. The works by Martin Bender creates a realistic hypothesis of home and utopia in which all races, beliefs, and estates are boundless. The exhibition Blind Spot by Innerfields will be on view at 30works Gallery II in Cologne from September 1st until September 23rd, 2017, while the exhibition Magnificent Faces by Martin Bender will be on view at 30works Gallery in Cologne from September 2nd until September 23rd, 2017. The vernissage for Blind Spots will be held on September 1st, from 7 p.m, while the vernissage for Magnificent Faces will be held on September 2nd, from 2 p.m.
Featured images: Innerfields – Eingebung (Gemälde of Leinwand) (detail); Martin Bender – Litsa No 2 (Gemälde of Leinwand) (detail). All images courtesy of 30works Gallery.