Widewalls: What do your recent artworks related to the political crisis in Ukraine want to transmit to its people? As usual, they contain a lot of symbolism and elements related to your country. What is the message behind them?  
W: The recent political crisis in Ukraine is a grievous topic and nobody outside Ukraine wants to be involved or empathize with Ukrainians. It's really not the best scope for action in art. We just did a couple of murals dedicated to events in Ukraine. Also I am the co-organizer of the biggest mural project ever in the world, which is aimed to attract attention to problems like war, aggression and violence. This project will take place in Ukraine in 2016 close to the combat zone. We want to unite and direct forces of creation to solve the global issue of war, which came to our doorstep unexpectedly and has cost us thousands of lives.
A: The canvases for our current show at Jonathan LeVine Gallery are not really related to the topic of the revolution and war in Ukraine. One year ago we painted two big murals in Kiev which were dedicated to it. We did this murals totally in our own cost and it was our self-made project. My piece  was titled The Ukrainian St. George
Widewalls: How would you describe your latest body of work, coming to your first show with Jonathan LeVine Gallery?  
W: Our latest body of work currently on view at Jonathan LeVine Gallery is the culmination of all our works over last year and a half. There is inspiration from Australia, Brazil and ancient Greek myths.
A: Each piece in Sacred Gravitation has some particular story and it is not possible to unite them by one expression or concept. But in general I can say that in our pieces we use mystical, religious, mythological, historical topics… I like symbolism in general and like to create my own symbols.
Widewalls: What does the future hold for Interesni Kazki? Where will your art take you next?
W: We hope the future of Interesni Kazki is bright and encouraging. We have some projects planned for this year, but we never make our plans public.
A: We never know the future…trying to live for today, not forget yesterday and to be ready for tomorrow.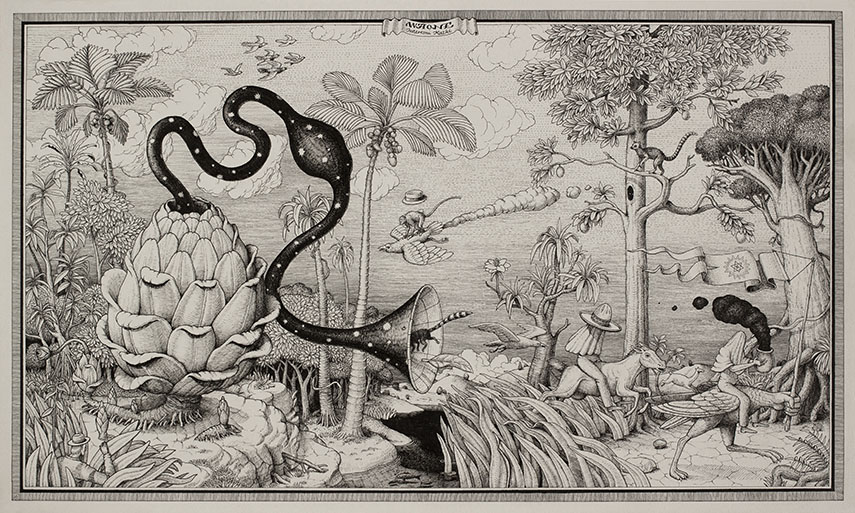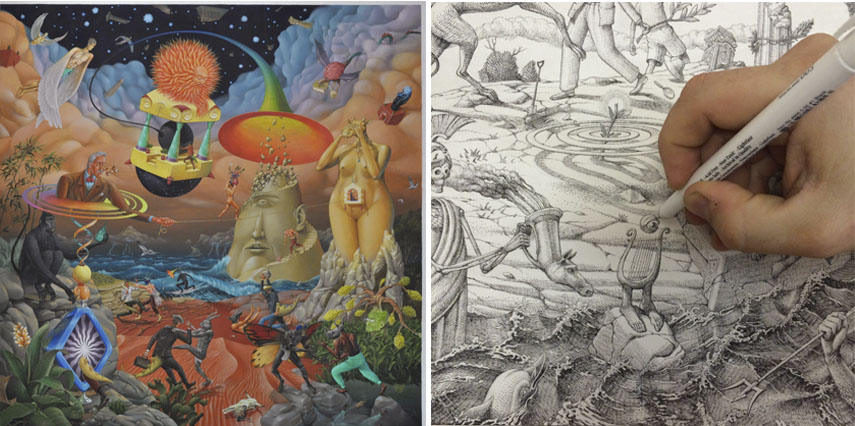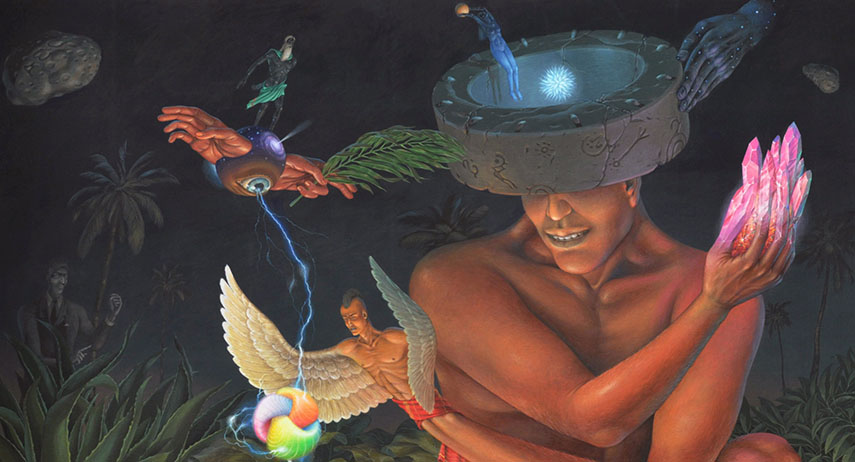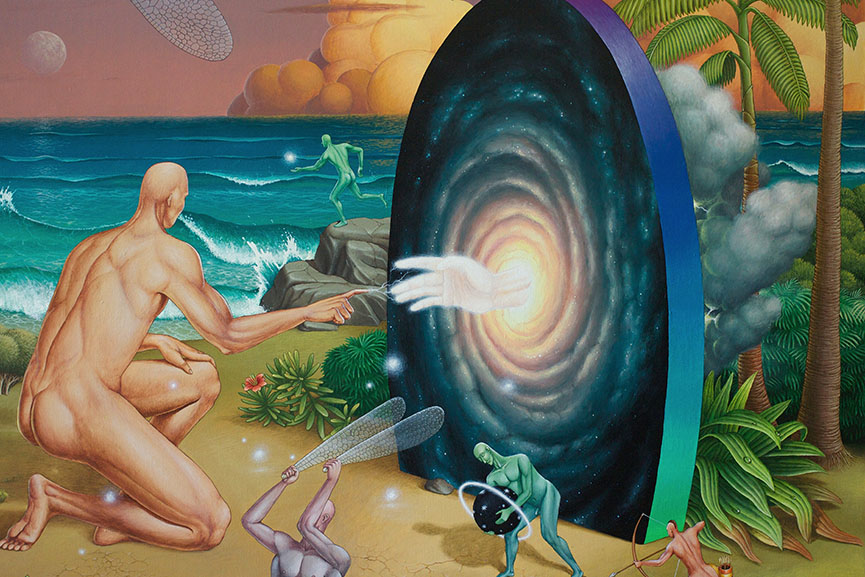 Featured images in sliders: Waone - Trick; AEC - Stealing of the Sacred Laurel; Waone, Plantae Carnivora, detail; Aec - Ukrainian St. George, 2014. All images courtesy the artists and Jonathan LeVine Gallery.