The effects of globalization reflect more and more on our daily communication and practically define the contemporary moment. Regardless of the merits of this pervasive process, the current socio-political matrix moves from the international, intersecting and multicultural tendencies to the more homogenous ones, possible with the prefix of "national".
The upcoming exhibition to be presented at Haus der Kunst in Munich tends to dismantle the mentioned changes with and exhibition titled Interiorities by proposing alternative strategies based on fluidity and transnationalism with the works by four female artists.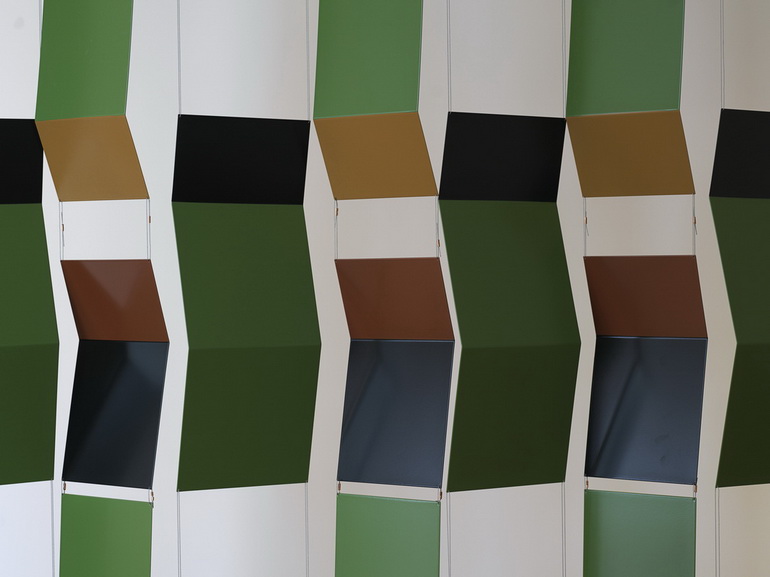 Exploring The Contemporary Notion of Interior
Although Njideka Akunyili Crosby, Leonor Antunes, Henrike Naumann, and Adriana Varejão belong to different generations and their practices differ aesthetically and even conceptually, the common point of intersection is rooted in the historical genre of interior painting.
Whether they perceive the interior as an imaginary or real setting, as a metaphor or a site for social interactions, these artists reveal the apparent potential of the interior as a space of transformation by articulating relevant subjects such as historical layers of globalization, demarcation, and belonging, nationalism, and cosmopolitanism.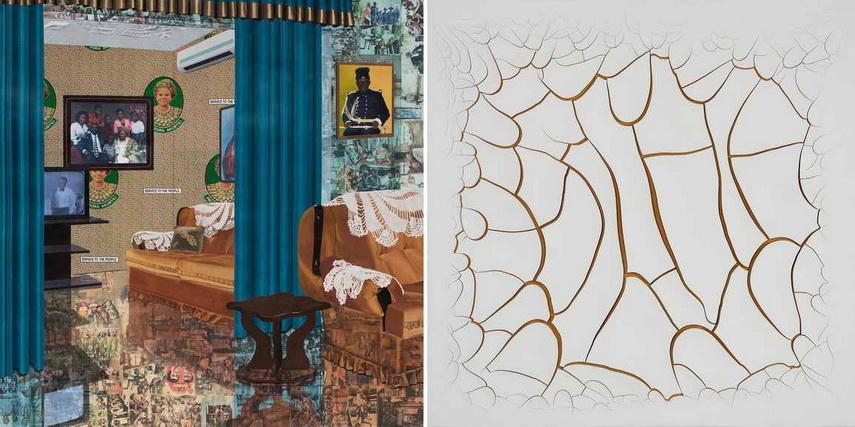 The Works
With her work, the German artist Henrike Naumann will present a spatial installation called Ruinenwert, according to the speech given by Albert Speer, an architect who served for the Third Riech. By articulating the Nazi interiors, Naumann narrates about the present largely contaminated with the reemergence of the same ideas.
The Brazilian artist Adriana Varejão generally deals with social and political layers of man-made structures such as walls. By exploring the tension between the inside and outside, she delivers abstract works reminiscent of the former interior decorations from the past times. Varejão will present a selection of existing, as well as few recent works.
Nigerian artist Njideka Akunyili Crosby articulates the notion of her identity stranded between native Nigeria and new adopted home America through her dynamically patterned and colorful paintings on paper. Crosby will exhibit eleven works, including a new piece made exclusively for this show.
The fourth artist exhibiting is the Portuguese Leonor Antunes who deals with migration and the perception of the same in terms of time and space. By citing or referring to the works of other, mostly female artists such as Eva Hesse, Mary Martin or Anni Albers, Antunes constructs works saturated with the articulation of modernism from the gender perspective.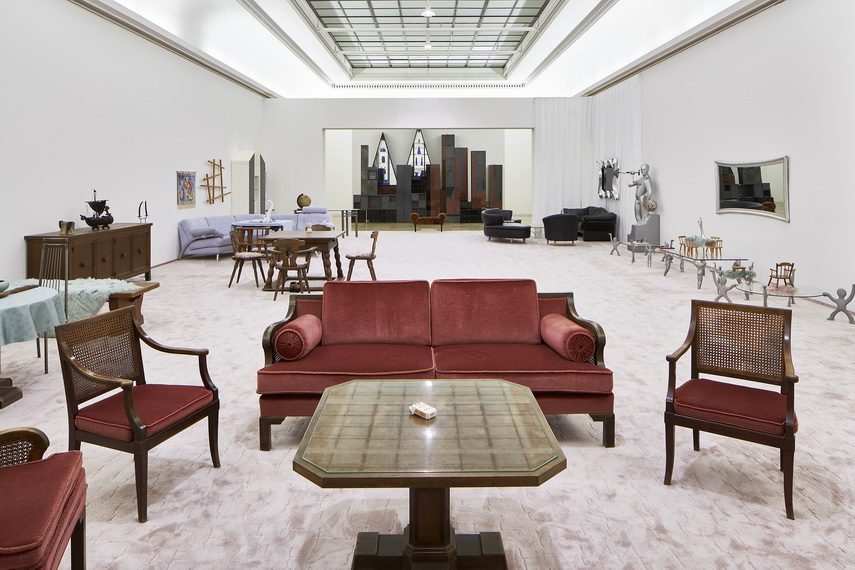 Interiorities at Haus der Kunst
By attempting to determine what is interior in a physical and mental sense, all four artists engage in the socially charged visual commentary of the political, economic and cultural exterior.
The exhibition is curated by Anna Schneider with the assistance of Dimona Stöckle, and will be accompanied by a proper catalog.
Interiorities will be on display at Haus der Kunst in Munich from 29 November 2019 until 29 March 2020.
Featured image: Portrait of Njideka Akunyili Crosby. Photograph: Brigitte Sire. All images courtesy of Haus der Kunst Munich.