Yung Jake was born on the internet in 2011. Yes, you heard me. The American-born rapper and artists caught the eye of the public three years ago by uploading extremely funny rap videos on YouTube that integrate the worlds of hip-hop, technology, social media and contemporary art. One of his most popular clips is Datamosh, released in 2011, in which Jake parodies the trend in music video of datamoshing (a digital technique that distorts images) while playing to a contemporary digital art audience. His mysterious presence captivates the viewers and his wittiness keeps you glued to the screen. In May this year, he had his first solo show 'Drawings' at Steve Turner Contemporary, and on July 12 his second one 'New', featuring sculptures that will both shock you and make you laugh.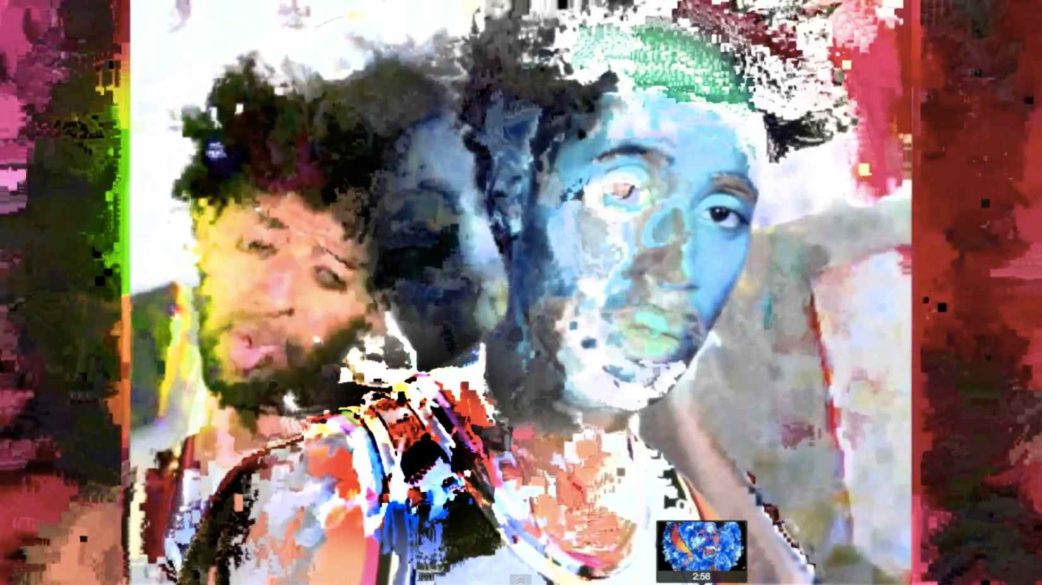 Art Student Turned Rapper
Jake got his BFA from CalArts, but at one point decided to give up art and turn to the rap world due to frustrations and disappointment with the art world's, as he says, constant emphasis on the question of race. "Everytime I made a painting it was about being black all da sudden", he said to one magazine, "So I started making raps about pretty-hoe-bitches and suddenly blackness wasn't an issue anymore." And the decision turned out to better than he expected. He was called 'Art World's Favourite Rapper' and 'New Media Art Sensation'. Even though the uses Internet as a place for launching his career, he still insists of maintaining his anonymity. He doesn't give regular interviews, he prefers doing it via text message.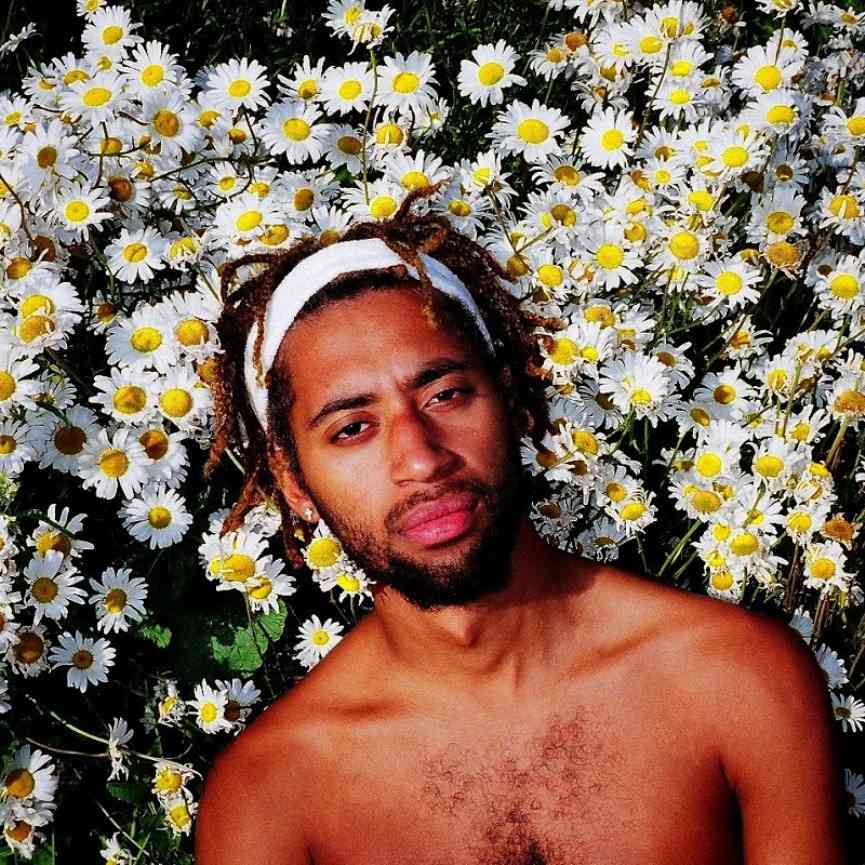 Critique Or Just Fun?
In a video called E.m-bed.de/d (2012), he took on a subject of Internet fame. Though out the video, Jake is encouraging viewers to blog about, post and share his video. In May, during his first solo exhibition, he released a video called 'Look', shot only by his iPhone turned horizontally, showing Jake rapping in his car behind the wheel and in the backseat, all at once. Only a week later, he uploaded 'a modern love story', video 'Unfollow', rapping about the difficulty of handling the break-up on the social media. With all his humour and obvious parading with the usage of technology, we cannot help but notice the hidden serious message through criticism.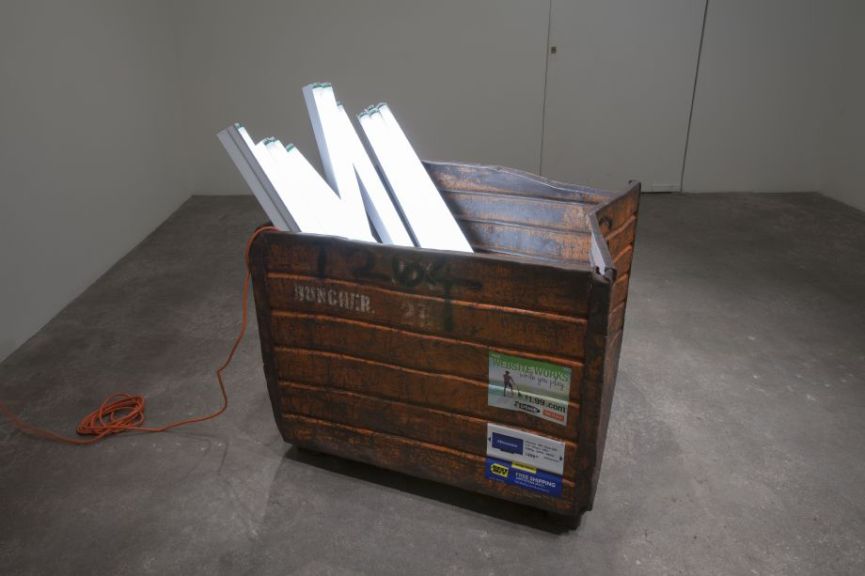 'New'
His latest exhibition work at the Steve Turner Contemporary 'New' features sculptures that are made of reclaimed scrap metal upon which internet content had been attached or printed. As said in the press release of the exhibition that opened on July 12th running through August 23rd, 'In this series Yung Jake considers the nexus between the overlooked and the ever-present, both in real life and online.' From dented boxes printed with video thumbnails, to stock images of skeletons on pieces of sheet metal, Yung Jake proves once again that he wasn't born on the internet – he is the internet.