We at WideWalls sometimes suspect that we're addicted to art. We track it, observe it, write about it and can't spend a day without getting another fix. Recently we've met our match when we encountered a couple of true art addicts running a gallery in Asia. Addicted art gallery owners Elena and Blair Thomson began to collect a variety  of artworks in the late 1990s with a desire to open a gallery someday. Almost 15 years later their dream came true when they established a Singapore-based gallery of an intriguing name. Addicted art is an online platform founded in 2015 that quickly positioned itself as one of the hottest places on the developing market of the Far Eastern city-state. For the past nine months, the gallery conducted an important task of presenting talented art-makers from South Asia to the global market but it also introduced local art enthusiasts with exceptional artworks from other parts of the globe.
However, the beginning wasn't easy for Addicted art gallery founders. After establishing a business in such a small market, they had to struggle with numerous challenges including lack of interest in art (in a country that's mainly focused on maths and science) and a limited number of collectors. The gallery overcame these challenges by going global and developing multiple channels of online communication with a goal of reaching art collectors wherever they are. Addicted art's versatile portfolio includes both globally known art masters such as Blek le Rat, Banksy and Shepard Fairey, Western art-makers like Peter Bensen Arnoud and Nicole pon Horvath and South Asian creatives such as Speak Cryptic and Shao Kuang whose works represent a reaction to life in modern Asia. Recently we've contacted Elena and Blair Thomson to find out more about the global art market, South Asian rising stars and the role of street art in political arguments. Scroll down for the details of this interesting conversation.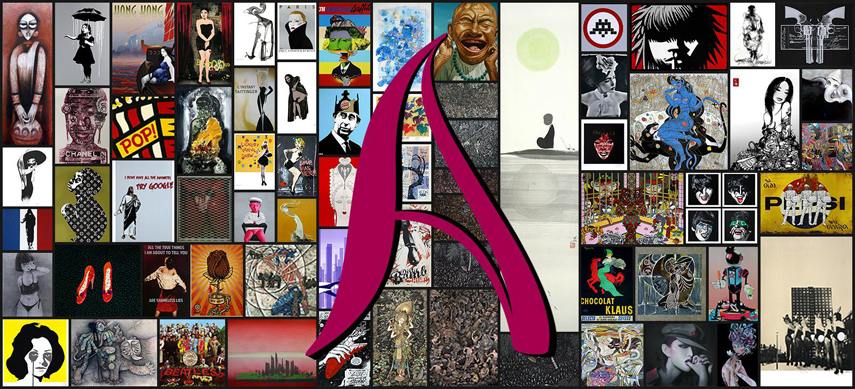 Addicted to Art since the Late 1990s
WideWalls : Why did you name your gallery Addicted art gallery? Are you yourself addicted to art ? When did you first notice this addiction?
Elena & Blair Thomson : We've been collecting art over the past 15 years with the intention of one day starting our own gallery. Our passion for art was ignited in the late 90s when we purchased our very first piece.  It was a collage from a gallery located in Berry, a country town in New South Wales, Australia. Fast forward a few years to 2002.  It was during this year we were offered the opportunity to work in Singapore. This became the launching pad for more travel and living adventures which included calling London and New York home for a number of years. During our travels we collected art pieces that we absolutely fell in love with. These pieces were a reflection and a reminder of where we have been, and of the fond memories made along the way. We strongly encourage people to buy what they love and not what might make them money because at the end of the day, if it doesn't appreciate in value, you still have a piece you love to look at! In 2007 our voyage came full circle and we once again returned to Singapore where we continued our love affair with art. Our passion rapidly became an addiction which lead to the birth of Addicted Art Gallery in November 2015.  So yes, we are definitely addicted!
WW : Having worked in US and England for several years can you compare these art markets with the one in Singapore? Are there many differences or are they all similar parts of one homogeneous, globalized art world?
E&BT : Keep in mind, that whilst we were living in NY and London, we had our collector hats on and not gallerist mindsets. In our experience, we don't think you can compare the New York and London art markets to the one in Singapore. Singapore provides interesting challenges. The first and probably the most significant, is Singapore is a small country – it's not called the "Little Red Dot" for nothing! As a small country, Singapore makes up a humble art market with a modest pool of collectors. In addition, Singapore has just turned 51-years old which is very young when you're comparing to the United States and United Kingdom. In a culture where emphasis has been put on the maths and sciences, the arts, whilst definitely gaining traction, need time to flourish and develop.
There was an interesting article in the Singapore's Straits Times by Huang Lijie, Arts Correspondent on 10th May, 2016, that highlighted the growing pains the country is going through and the current dynamic of the Singapore art market. Basically, the article expressed that the Singapore art market is experiencing a mixed bag of positive and negative. The negative including – the closure of a commercial museum Singapore Pinacotheque de Paris to the exodus of galleries from Gillman Barracks and the demise of the Singapore Art Fair and Milan Image Art & Design Fair. That said, it still packs a punch. The economic value of the visual arts industry has increased over 10 years. Value-add rose from $340.3 million in 2003 to $528.7 million in 2013 (according to Singapore's Cultural Statistics 2015).
We believe that the outlook for the Singapore art market is positive. The Affordable Art Fair continues to evolve; Art Stage is now in its sixth year and most recently, the Singapore Contemporary Art Fair was launched this year. There is also Government support nurturing art audiences from the opening of the National Gallery Singapore in 2015, to free access to museums, focus on art education, support of artists. A great example of the government's commitment was Inside Out. Inside Out (SG:IO), was a traveling showcase that visited three cities – New York, Beijing, and London – with a final crescendo in Singapore. Its aim was to promote local talent by offering them a platform to gain international exposure and recognition. SG:IO featured a sampling of works, performances, and discussions by twenty artists across different disciplines, from visual, performing, and literary arts to food, music, and fashion. As our online platform continues to evolve, we are constantly on the lookout for local talent to help nurture and promote their artwork - and to offer international artists an avenue to introduce their works into Asia.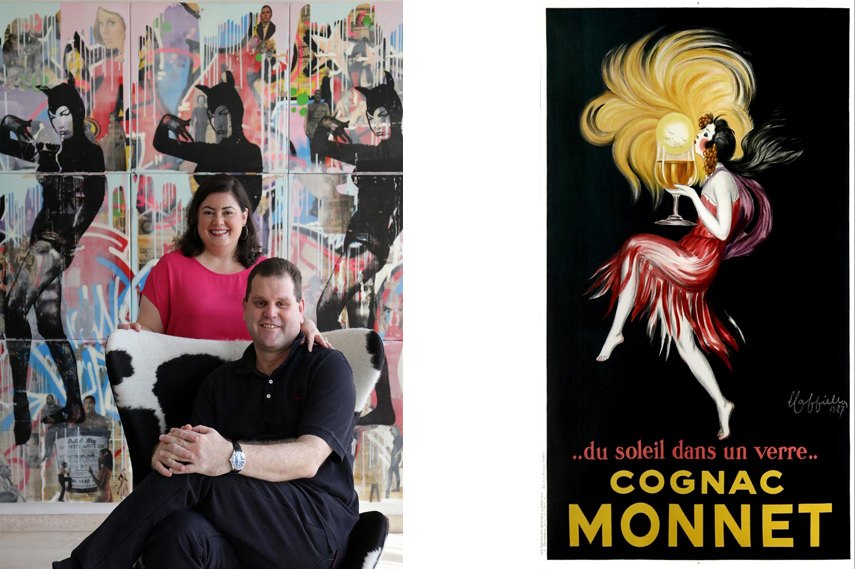 Another Way to Buy Art
WW : Which art genres draw the most attention of Singapore's art lovers and collectors?
E&BT : Traditionally there have been (and still are) strong ties to art from China, India, Indonesia, Korea, the Philippines and of course Singapore. Based on our observations, this is evolving. There is a diverse community here in Singapore with a healthy expat community. As a result, 'traditional' Asian tastes have been intermixed with those of expats. Next generation collectors are not always buying the same genre as what their parents have on their walls. Pop art has a huge following. Street art is gaining in recognition and popularity with artists such as Speak Cryptic and Inkten and many others being commissioned to paint walls in public spaces. In addition, with the advent of Art Stage, the Affordable Art Fair and now, the Singapore Contemporary Art Fair, there are more and more international galleries participating in these events and bringing non-Asian art into the country.
WW : Addicted art gives its audience the opportunity to view and buy art through the gallery's website? What are the advantages of having an online gallery? Do you believe that online sales are the future of the art market?
E&BT : Research and experience have shown us that online is the way to go. We're seeing an increasing number of galleries giving up physical space in favor of going online. By 2019 the online art market is expected to be valued at an estimated US$6.3 billion - that's almost three time more than in 2013. The Hiscox Online Art Trade Report 2015 showed that 49% of people purchased art from online platforms, up from 38% in 2014 - so, the market is definitely on the up. More and more institutions and galleries are going online. Examples include Sotheby's and Christie's, both of which have enabled online bidding; and Artnet and Artsy, online resources for buying, selling and auctioning art. Technology is getting better and better, so high-resolution images of a piece, an independent condition report, a certificate of authenticity and a gallery that stands behind is art combines to give a high level comfort to an existing client or a potential one. Also, we want to be international, and having an online platform does just that.
The other point to consider is that people are very often not in the same country as the artwork is, so it's a great way to reach collectors. We also feel that being online takes away the intimidation factor for those who aren't comfortable walking into a gallery. Our clients can browse at their own convenience. And of course, we welcome everyone who needs information to simply ask and we'll help as much as we can. Most art storage facilities function as mini-galleries these days, too. By that we mean there's usually an art viewing room or area within the facility where your art can be hung for clients to see. Does this mean the extinction of the physical gallery? We don't think so. Not everyone is comfortable buying online. There will always be people who love to go to opening nights and exhibitions – if not for the art or social aspect, at least for the wine ;) An online gallery is just another way to share and buy art.
WW : The gallery's portfolio includes three parts-Contemporary Art, Urban&Pop art, and vintage posters? Why have you decided to focus on these genres? Could you name your favorite piece from each section?
E&BT : We've always collected what we love. So as far as focusing on specific art genres, it was not a deliberate strategy on our part. If we don't connect to the piece or the artist in some way it doesn't make it onto the website. We basically practice what we preach – buy what you love! – and adhere by the same philosophy with art that's on the site. We truly believe art is for everyone so by having this mix we think there is a special piece in the collection for every art lover. As for picking favorites, that's tough – particularly when all our pieces are like our children so letting them go always comes with a little hesitancy – and then we remember we're running a business and the art must leave the nest! Elena's Faves are: Tian Xu Tong - Beams of Contentment (Contemporary art), Banksy - Nola (Pop&Urban art), and anything by Cappiello (vintage posters). Blair's faves are: Ting Shao Kuang - Friendship Along The River (Contemporary art), Beejoir - LV Child, (Pop&Urban art) and all vintage posters made by Razzia.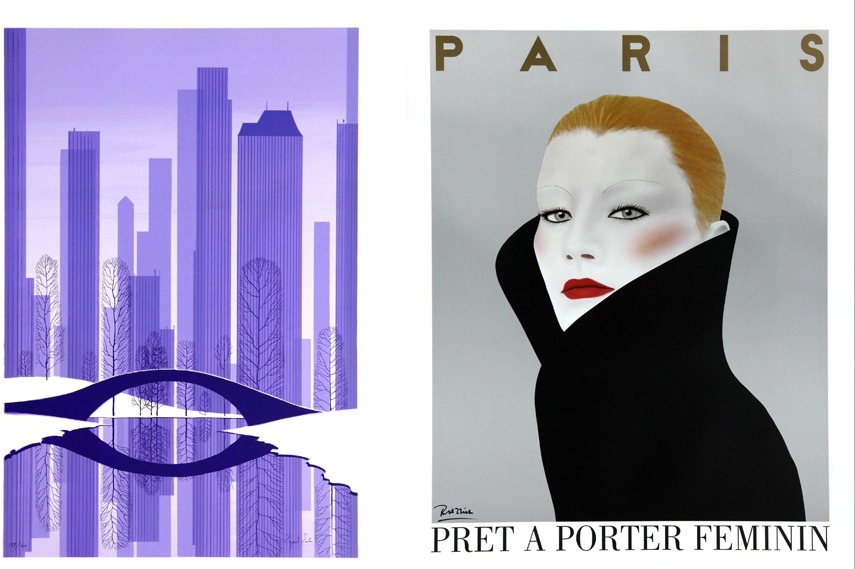 Focus on Contemporary Asia
WW : You represent numerous creatives from South East Asia. Is it difficult to promote their works in the art world that can often be western-centric?
E&BT : There has been increasing recognition of the importance of South East Asian contemporary art. It also helps that there is an impressive collector base in Asia who specifically focus on this genre. Art Stage Singapore is a great example of a platform which promotes South East Asian contemporary art. This year Art Stage introduced the Southeast Asia Forum. The forum featured a series of talks that brought together architects, urbanists, social scientists, scholars, and artists to "challenge and re-imagine cities as they continue to evolve in the face of shared global conditions." The accompanying exhibition explored the artist's role as a "seismograph of society's pulse in the face of urbanisation" (source: Art Stage Singapore). The franchise has expanded with the launch of Art Stage Jakarta (August 5th – 7th). Indonesia commands a huge art scene and market. Art Stage created a doorway for international collectors to explore Indonesian art and for local artists to gain greater exposure to the global art world. The growing importance of South East Asian art has also caught the attention of auction houses. Sotheby's, Christie's and Artnet all curate regular auctions specific to this genre.
WW : Who are the most exciting creatives from this part of the globe that our readers should pay special attention to?
E&BT : We are big fans of Singaporean artist Speak Cryptic (aka Farizwan Fajari) and Singapore-based artist Mojoko (aka Steve Lawler). Speak Cryptic is a visual artist with a strong passion for music and, when not making art, he spends time playing in bands here in Singapore. He uses his art to deal with issues relating to cultural identity. He has a tribe of characters which are inspired by his knowledge of current affairs and his observations of loss and adversity in the face of globalization. Mojoko on the other hand explores Trash Pop culture combining the old with the new. He uses mixed media such as computer programming, digital sculpture, painting and printmaking. His work is a reaction to the bombardment of images of today's visual culture, he reworks and spits out mutations of the glossy pop, advertising world. The work is a reaction to living in modern Asia. Mojoko has a couple of shows coming up. He curated and is participating in the MASKS show at the Diesel Art Gallery in Tokyo and another installation in Taipei at Pon Ding Space so if you're nearby, we recommend you pop in and say "hi" – he's a great guy!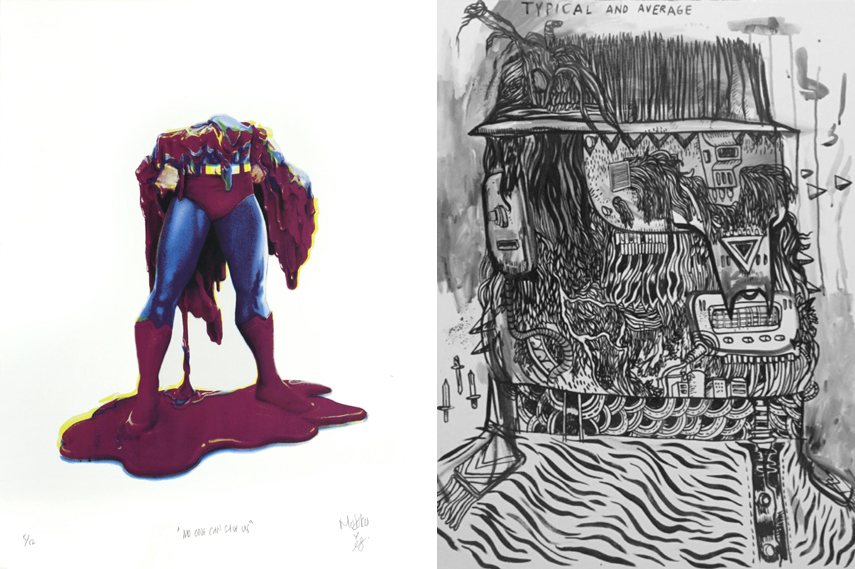 Street Art : A Credible Art Genre and Social Commentary
WW : We couldn't help but notice a variety of street art pieces on the gallery's website. How do you explain the global appeal of the movement and how do you see it developing in the years to come?
E&BT : Street art can be quite polarizing. People either love it, connect with it or hate it. That's the beauty of street art and whether you agree with it or not, it asks you to think about things differently – or agrees with your own opinions. You only have to turn to the world of politics to see the power of street art in action. In a world where sensational politics, extreme figureheads, hyper-responsive global communication and temporary forms of art collide, conditions are constantly ripe for satirizing leaders, candidates and government decisions. Street art has given rise to hilarious new ways to join in and respond to political arguments as they are happening, almost in real time. Never before has art been able to play a role in political life so immediately and shockingly.
Point in case is the US Presidential Race between Donald Trump and Hillary Clinton. So far, Trump has had his head turned into Instagrammable excrement by Hanksy, his mouth has become a urinal in the photoshopped work by William Duke and Brandon Griffin based on an image of the men's toilets at Belushi's Bar in Paris, and he's been caught out kissing Putin in Lithuania care of Mindaugus Bonanu. And while this does not quite constitute street art, it did turn into street violence: LA-based Illma Gore is the artist responsible for painting The Donald with a tiny penis, and received a black eye for her trouble. After receiving numerous threats (of the death and legal kind), to withdraw her painting from view, on both social media and in the Maddox Gallery in London where it currently hangs for sale over the $1 million mark, Gore was attacked in the streets where she lives by Trump-supporters. Hillary has also not escaped attention. The Australian artist Lushsux recently painted a mural of the Presidential candidate wearing a US flag swimsuit with dollar bills in the waistband. The mural, which was originally captioned: Stupid sexy Hillary became a viral sensation on social media.
Local council urged the Melbourne business – whose wall the mural was painted on – to remove it, citing it was offensive because it depicted a near naked woman (and not because it was Hillary Clinton). Instagram also took it upon themselves to shut down Lushsux's account. The artist censored himself by covering Clinton with a niqāb. The caption now reads: "This is no longer a wall of a supposed 'offensive' and near naked Hillary Clinton, it is now a depiction of a beautiful Muslim woman. No reasonable person would consider this offensive." Street art, in our opinion, is here to stay as a credible art genre and social commentary.
WW : Speaking of "the years to come", could you tell us a little bit about your future plans? What can we expect in the following months?
E&BT : We turned 9 months old this month so yes, we're happy to say, our business has grown. Sales are increasing and more and more opportunities are knocking on our door. During this time, we've gotten a handle on social media (that is a beast all its own). We've gone from complete unknowns with zero followers and likes in the Facebook, Instagram and Twitter-verse to a healthy and growing daily follower base. We're also taking things one step further and are currently developing an App which will make the decision-making process even easier for clients and potential buyers. The App will allow our collectors to bring the gallery into their own home or office. Look out for our soft launch towards the end of September. We've met some wonderful people and we're working with amazing and talented artists. Our arty adventure is going full steam ahead!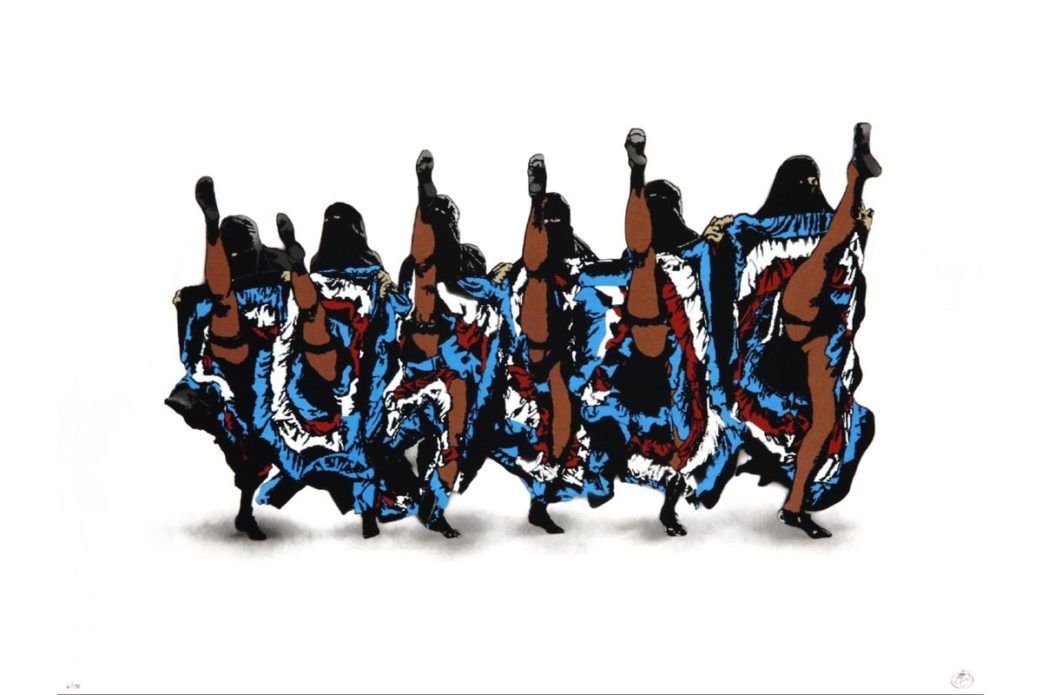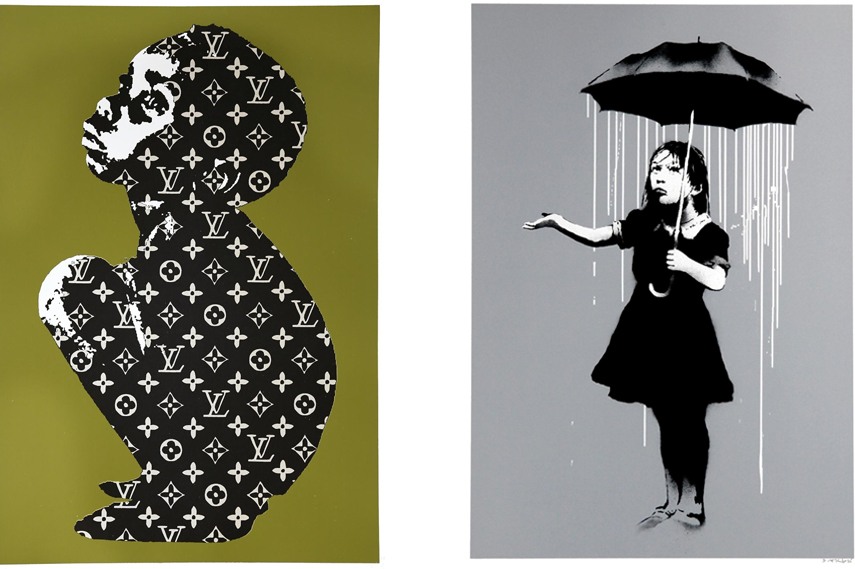 Featured image: Srihadi Soedarsono - Horizon – The Energy of Singapore, 2005, Elena and Blair : "Held in 2005, Srihadi's Trading Horizons exhibition was the culmination of his time with the Singapore Tyler Print Institute (STPI). This show featured a brand-new body of work based on the artist's studied observations of Borobudur and the horizons of Java. Commenting on his residency with STPI, I gained value, spiritually, by this experience and I believe this also added a new color to my art." ; Images courtesy of Addicted art gallery